Stress-Free Destination Wedding Planning With Us
Star Wedding & Event Solutions was born out of passion. We are your solution to stress-free Wedding Planning. We believe weddings are unique and will make them unforgettable. SWEbyMansiKhanna, a boutique wedding planning and wedding consulting based in Delhi, offers modern and unique wedding ideas as well as hands-free wedding management services. We offer a fresh approach and innovative management of wedding events while keeping in mind traditional etiquette.
We offer A-Z Wedding Planning services, including entertainment, catering, best venue booking assistance, social media promotion, and wedding decor. We also assist with minute arrangements such as wedding stationery, gift trousseau, itinerary, and other details.
A destination wedding is a magical experience! From the stunning venue, to the beautiful decorations, to the delicious food, and the special memories created, it's a chance to bring together family and friends from all over the world in an unforgettable setting.
Perfect Destination for Indian Wedding
Royal Wedding in Jaipur
---
If you want to enjoy your Jaipur wedding, you need professional wedding planners in Jaipur who can take on all the tasks and responsibilities and let you enjoy your wedding without any worry. An experienced wedding planner will provide you with a detailed plan for your wedding.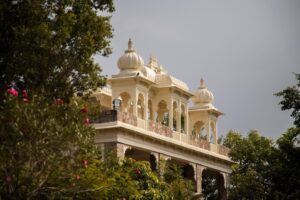 Dream Wedding in Udaipur
---
To fulfill your dream of a royal wedding, you need the best wedding planners in Udaipur who are experienced and can give a royal touch to your wedding. Think of tying the knot with your better half in a majestic palace, undoubtedly it is the most memorable moment in your life.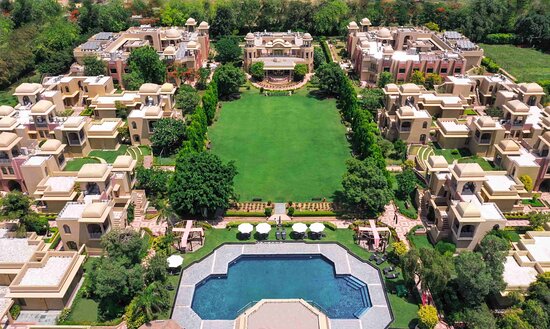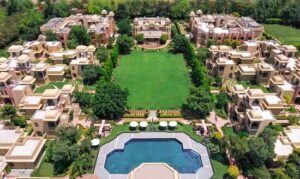 Fairytale Wedding in Gurgaon
---
Nowadays, hiring a Wedding Planner is in trend as it is a good investment. Wedding Planners are experts who can assist couples plan their weddings so that they create a memorable celebration that they will jeep for the rest of their lives.
Ranthambore Royal Wedding Destination
---
Ranthambore in Rajasthan has attracted tourists from all over the world due to its stunning wildlife and natural beauty. It has one of the biggest National Parks in Northern India — Ranthambore National Park.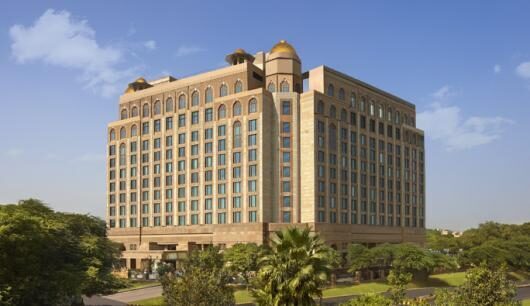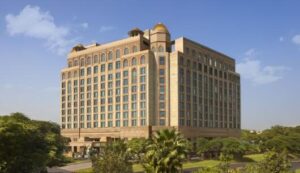 Exotic Dream Wedding in Delhi
---
Matches are created in heaven and are to be celebrated with the same elegance. If you are planning an exotic Indian wedding, there's nothing more important than having the top wedding planner in Delhi NCR with you.
Wedding in Rishikesh – Ganga Kinare
---
There are a lot of wedding planners in Rishikesh only a handful will meet their promises. Even less can meet your expectations. We will surpass your expectations in order to help make your event memorable.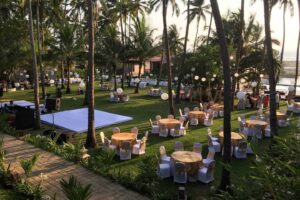 Party & Wedding in Goa Beach
---
Many couples have outdoor ceremonies in Goa and, for this, it is a must to hire it is essential to find a wedding planner in Goa is essential to locate. It's not possible to do it all on your own and you shouldn't be required to do anything else than to be a happy couple with your spouse.
Wedding Planners in Jaisalmer
One of the largest important cultural cities within India, Jaisalmer has managed to keep its traditions alive amid the bustle today. The weddings in the city are beautiful despite the inability of residents to devote sufficient time to wedding planning.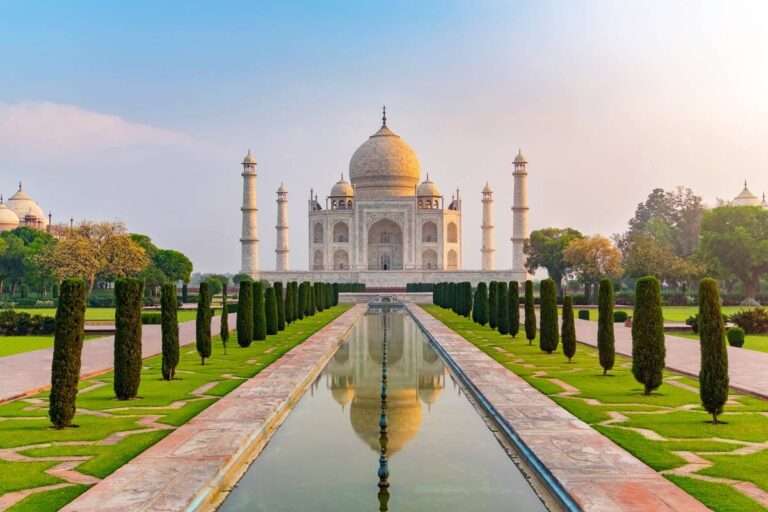 Plan a Wedding in the City of Taj Agra
---
For those who want to know the top wedding planners in Agra. The business is quite popular with couples who want to achieve perfection in their wedding ceremonies. Whatever the theme of your wedding is, we can provide colors that will match the ambiance.
Royal Wedding in Sun City Jodhpur
---
Walking down the streets of Jodhpur together could be an unforgettable experience. Jodhpur is a popular destination wedding location among Indian young couples. Planning a stress-free wedding in jodhpur is a very tough task if you have not hired wedding planners in Jodhpur.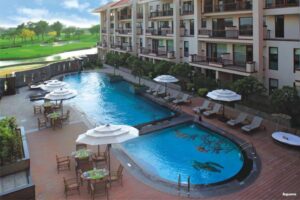 Skilled Wedding Planners in Noida
---
It is obvious that many couples want more than a traditional Indian wedding. Wedding planners in Noida can make this happen. India has many skilled wedding planners. We can help you find a wedding planner in Noida.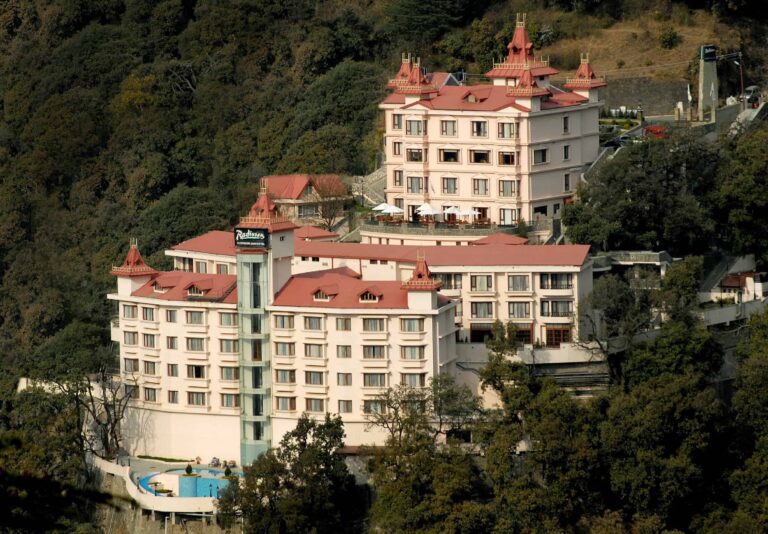 Beautiful Mountain Wedding in Shimla
---
Shimla is a popular hill station in northern India. It is located at 2,205m above sea level and was once the capital of British India. It is known for its pleasant walks on hillsides, surrounded by oak and pine forests.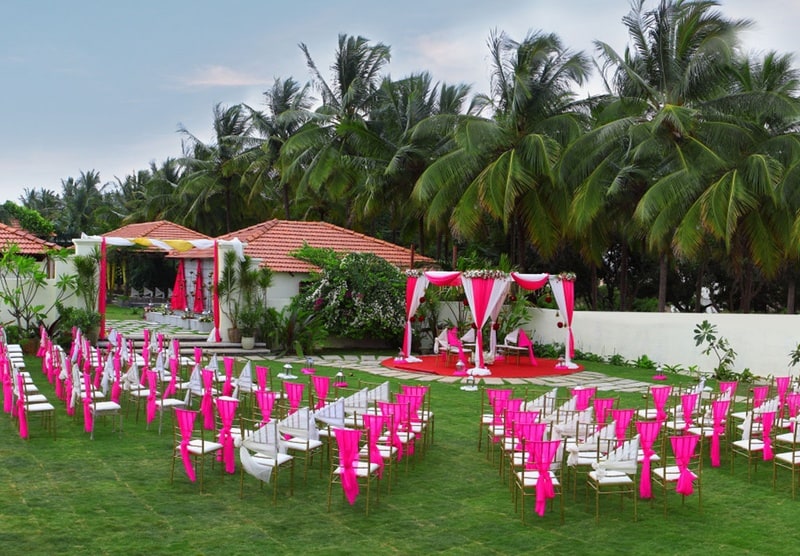 Luxury Wedding Planners in Bangalore
---
Nothing is more important when it comes to planning the perfect marriage than finding the right wedding planner. As you work through the endless list of tasks before your big day, your planner will serve as your guide, friend, and philosopher.
Wedding in Mussoorie: Queen of Hills
---
Planning is the backbone of the successful execution of your wedding ceremony. In the busy schedule of today, we know that offering enough time for your wedding planning is a tough job. So, hiring the right wedding planner is essential.
Wedding Planner in Jim Corbett
---
A wedding in Jim Corbett nature would be a unique experience and a wedding planner in Jim Corbett is a great choice for destination weddings. You can not only enjoy the beautiful surroundings but also the wonderful climate.
Plan Your Wedding in Punjab Chandigarh
---
Punjab, the land of five rivers, is a land of prosperity. With their fertile soils and plentiful water supply, the Punjab plains are well-suited to being India's breadbasket. We will plan your wedding as your dream. 
International Wedding Destinations to Suit Your Budget
Elite Wedding Planner in Dubai
---
Welcome to one of the most beautiful wedding destinations in the globe. Dubai is blessed with beautiful, sunny weather year-round. If you want to glow with stunning backdrops and unique locations to get married hire an Indian wedding planner in Dubai for this.
Indian Wedding Planner in Malaysia
The wedding experience in Malaysia will be amazing if you hire an Indian wedding planner in Malaysia. The Hindus in Malaysia perform the marriage ceremony according to the Indian subcontinent.
Plan Your Destination Wedding in Thailand
Destination Wedding in Thailand is actually in trend right now and if you are planning to do a Destination wedding in another country Thailand will be a great place for you. Hire Indian wedding planners in Thailand and make your dream come true on your special days with your loved ones.
Destination Wedding Planners in Turkey
---
You want a flawlessly organized wedding ceremony. Star Wedding & Event Solutions is the best company to help you plan your wedding. We understand the emotions of the bride and groom as well as their families. This is what marriage involves. We are the best Indian wedding planner in Turkey.