Stylish Wedding Planners in Punjab to Make Your Big Day Stylish!
Looking for a wedding planner in Punjab or a Wedding Planner in Chandigarh we will be the best choice for you. Punjab, the land of five rivers, is a land of prosperity. With their fertile soils and plentiful water supply, the Punjab plains are well-suited to being India's breadbasket. We will plan your wedding as your dream. We have a huge team of top wedding planners in Punjab who are experts in this field. Punjab is a land with a lot of cultures. The Persian words Punj' Five and Aab Water combine to create the word "Punjab", which literally means the Land of the Five Rivers. Punjab's five rivers are the Jhelum, the Chenab, the Ravi, the Beas, and the Sutlej. All of these are tributaries to the Indus river. Amritsar, with its Golden Temple, is the most important tourist destination in the state. This temple is the most sacred of all Sikhism pilgrimages and it houses Akal Takht.
What Does a Wedding Planner Do?
Wedding planners in Punjab are responsible for helping couples plan their weddings and ensuring that everything runs smoothly. Wedding planners handle a variety of tasks both before and during the event. This helps couples to be less stressed. Experts in their field, the Best Wedding Planner in Chandigarh make it easy for couples to have a smooth process.
Top Destination Wedding Venues in Chandigarh Punjab for Wonderful Weddings
Here's a list of some beautiful Wedding venues in Chandigarh Punjab. Many celebrities in India choose Punjab to host their special days. There are many Wedding resorts and hotels in Punjab that offer special decorations and other amusing places such as food or large banquets for those special occasions.
Stallone Manor in Ludhiana
It boasts a 200 ft by 130 ft AC hall, making it one of the most impressive banquet halls in the area. The outside area is 200 feet x 130 feet and features a beautiful fountain. There are many cuisines to choose from: Mughlai and Avadhi; Punjabi Frontier, Marwari; Kashmiri, Marwari; Marwari; Kashmiri, Chinese, Thai, Mexican, and Lebanese. Italian, Mediterranean.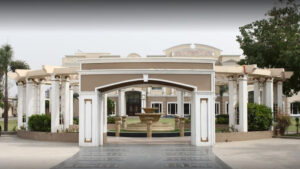 Grand Wedding Villa in Ludhiana
Grand Wedding Villa is a great choice for hosting a Punjabi wedding. This hotel is ideal for large events such as weddings, ring ceremonies, and receptions. The air-conditioned banquet hall can accommodate hundreds of people. The villa includes furnished rooms, kitchens, a reception hall, and a magnificent lobby. The hotel's chefs can serve delicious food to their guests.
Bath Castle, Ludhiana
Bath Castle is one of the most popular wedding venues in Punjab. The entrance highlights stunning fountains and a magnificent castle structure. The luxurious estate covers 7 acres and boasts a grandiose exterior and an interior that is 22,000 square feet. It feels like you are in a Mughal Fort, but with modern touches. You will find in-house catering, well-trained staff, and plenty of parking.
Hyatt Regency, Chandigarh
It is located in the heart of Chandigarh's tri-city. It is just 16 km from Chandigarh International Airport and only 4 kilometers from Chandigarh Railway Station. This 5-star hotel impresses with its luxurious and spacious spaces. It is a French architect Le Corbusier-inspired hotel, with rooms measuring 36-200 square meters. They provide professional wedding services and creative menus.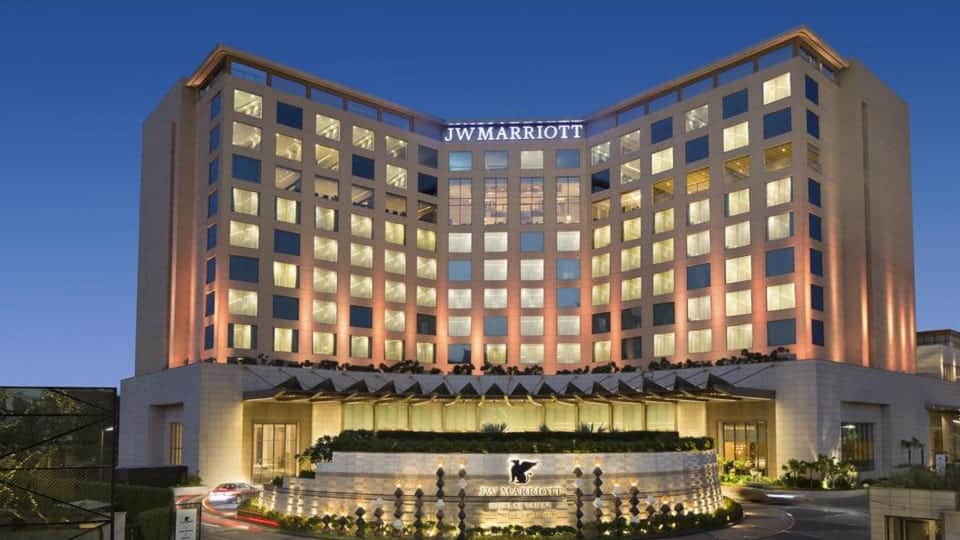 JW Marriott Chandigarh
The splendor Ballroom, which measures 8,407 square feet, glows with light and is the perfect place for your fairytale wedding. The hotel is located in the heart of the city's business district and boasts lush green lawns that can hold up to 1,000 people. With their delicious wedding menus and professional wedding hosts, they will ensure that your wedding day is unforgettable.
The Cabbana Resort and Spa
A magnificent exotica lawn, measuring 20,000 Sq.ft, is the perfect place for your wedding. Two ballrooms are available at the 5-star hotel. One is a Grand ballroom I with a floor area of 17,000 Sq.ft, and one is a Grand ballroom II which has a floor area of 6900 Sq.ft. This room can be used for indoor weddings. It is centrally located on the National Highway, just 15 minutes away from Jalandhar City Centre, and 5 minutes from Phagwara Railway Station. The bus stop is also nearby.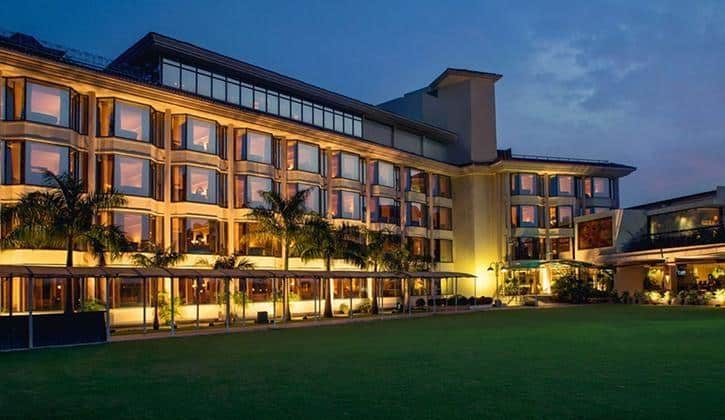 Vivanta from Taj, Chandigarh
One of the most popular wedding venues in Punjab is Vivanta by Taj. There are a few stunning and lush options for you to choose from when planning your wedding. Ballroom I has an area of 1664.00 square feet. Additional pre-function space is available in ballroom II, which measures 2808.00 sq. It has grand green lawns attached on its side. The Capitol venue covers 552.75 square feet. The Capitol venue has a space of 552.75 sq. They have a beautiful terrace lawn where you can get married beneath the stars.
Kingsville Resort, Ludhiana
Kingsville Resorts, a five-star venue for weddings in Ludhiana is well-known for its high-quality facilities. It is located in a beautiful area with lush green lawns, making it a perfect location for a mehendi and haldi ceremony. It includes a fully air-conditioned hall, a parking lot, and a wedding hall. Kingsville Resort strives to provide the best possible services. They offer a variety of cuisines including Indian, Chinese, and Continental as well as Mexican, Mexican, Italian, Mexican, and many other options. They take great pride in providing the best for their guests.
Nirvana Hotel, Ludhiana
This idyllic and serene location is a great choice for a dreamy ceremony. Your guests will enjoy the best luxury amenities and services spread across 25 acres of beautifully landscaped grounds. You can expect a variety of decorations to make your venue stand out. There are five venues: Grand Ball Room and Ball Room, Pool View, Card Room, and Kitty Hall. These areas have an area of 18,500 to 10,500 and 2280 to 1060 respectively. Other services include Destination Weddings & Guest Management and Guest Communication. Budget Development & Planning, Catering & Bar Concepts. Wedding Stationery. Trousseau
Radisson Blu Hotel, Ludhiana
Radisson Blu, a 5-star hotel, is an all-in-one wedding venue that can take care of everything from start to finish. It also accommodates 2,000 guests. You can also create an unforgettable atmosphere by partnering with local vendors and exclusive florists. You can customize their Something Blu wedding package with a wide range of elegant options to suit your menu preferences and other requirements.
There are so many other luxury wedding places in Chandigarh Punjab apart from this list, you can contact the concerned person about other locations as well according to your budgets and Requirements.
Why We Are Best and Most Affordable Wedding Planners in Chandigarh Punjab?
Star Wedding & Event Solutions is a Delhi-based firm that specializes in affordable Wedding Planners in Punjab. It offers hassle-free and innovative wedding management services. We believe that weddings should be memorable and unique. We provide a new approach to managing wedding events, while still maintaining traditional etiquette.
Your wedding should be fun and lavish. You want every moment and each event to be special for you and your loved ones. Our luxury wedding planners have over 450+ weddings under them, both locally as well as internationally. We will tailor packages to meet your specific needs.
We offer A-Z Wedding Planning Services. This includes entertainment, catering, and assistance at the best venues. We offer social media promotion as well as wedding decor. We can also help you with small arrangements like wedding stationery, gift trousseau, and itinerary.
Q.1 How Much do Weddings in Punjab Cost?
Ans. Weddings in Punjab can cost around 5 lakhs to 1 Crore, totally depending on your requirements and budget.
Q.2 Is Hiring a Wedding Planner Worth It?
Ans. A wedding planner will help you have a great W-day and make the planning process enjoyable. You will be an integral part of the decision-making process. After all, you are a group! You will never feel lost or helpless.
"You guys are legendary! You guys are great and having amazing support & service. I couldn't ask for any better. Special thanks for crafting a spectacular mehendi by Mansi Khanna at our residence and the very gala sufi night which we are not able to get over.. Thank you!"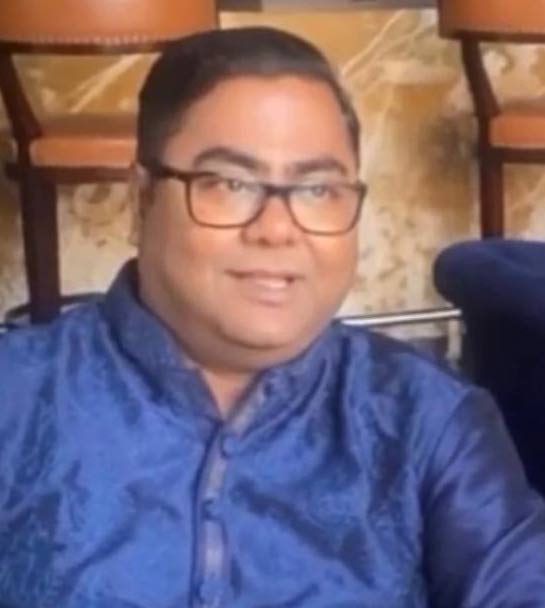 "We really appreciate Mansi and the whole team of Star Weddings for the level of creativity that they gave to our wedding. The enthusiasm, organisational skills and dedication to every event during our wedding was outstanding and communication was always a pleasure."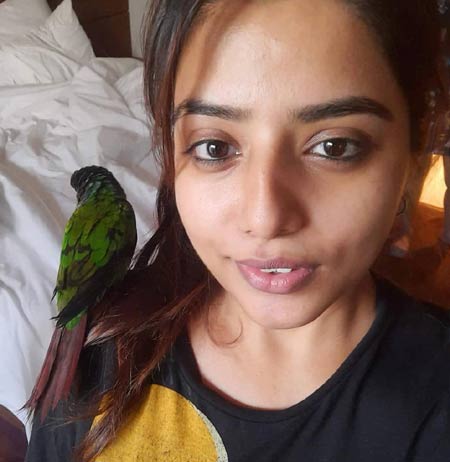 "Heartfelt thanks to Star Weddings for making my dream wedding come true. You guys are the best in the industry. Thank you for being a family and understanding all my wishes and fulfilling them. The wedding journey was smooth & perfect one that words can't describe it."