ROYAL WEDDING PLANNERS IN JAIPUR TO MAKE THE MOMENT SPECIAL!
At StarWeddingEvent, we understand that a wedding is one of the most special moments of your life, and we are dedicated to making it truly extraordinary. We are excited to tell you that we are experts in the wedding industry, and will love to organize your dream-like weddings that perfectly reflect your love story. We talked about Wedding Planners in Jaipur. 
For a Wedding in Jaipur, you just need to know about the best Wedding Planners in Jaipur. Jaipur is the heart of Rajasthan, Jaipur, also known as the "Pink City". When thinking of a destination wedding in Jaipur, we first need to know what is something unique there. Jaipur is the ideal choice for your wedding because this place is rich heritage of culture and is connected with opulence and romance. With their historical locations, breathtaking views, vibrant Rajasthani entertainment, world-class cuisine, and sunshine, you and your guests will have amazing memories of a wedding. Also, it provides a beautiful combination of Indian cultural weddings and modern weddings. 
Jaipur is an opulent palace that is surrounded by breathtaking architecture and vibrant colors that embody the essence of Indian Royalty. With its romantic settings and luxurious venues, Jaipur offers an unparalleled backdrop for your special day. But in order to truly realize your dream of having a paradisal destination wedding in Jaipur, you need professional Wedding Planners in Jaipur who can assist in organizing and managing all aspects of the event with ease and can take on all the tasks and responsibilities and leave you free to enjoy every moment.
We are experienced wedding planners who will create a detailed plan for your celebration and customize it according to your specifications that's why we are called the Best Wedding Planners in Jaipur that helping you from selecting the perfect venue and designing a theme that speaks to your personality, to curating delectable menus and managing top-notch vendors, where we take care of every detail, so you can focus on making beautiful memories with your loved ones. Because only an experienced planner will create a detailed plan for your celebration and customize it according to your specifications. An experienced planner will create a detailed plan for your celebration and customize it according to your specifications.
Get to Know about The Pink City Jaipur
The capital of Rajasthan, Jaipur is the first planned city of India. It was established by Raja Jai Singh II of Amber who shifted his capital from Amber to Jaipur. The noted architect Vidyadhar Bhattacharya used the principles of Vastu Shastra to build the city. The majestic "Nahargarh Fort" and "Jaigarh Fort" stand marvelously in the city. Surrounded by the "Hills of Aravali", the city offers panoramic views of landscapes and natural views. In 1876, the city was painted with the color of hospitality "Pink" to welcome the Prince of Wales, and thus the city was named "Pink City". The city is not only historic but also has modern infrastructure and is connected with the golden triangle which includes Delhi, Agra, and Jaipur. Nowadays Jaipur is a well-known city for destination weddings so if you are going to plan your destination wedding in Jaipur so we are here to help you.
Jaipur, a city full of romantic landscapes and a spirit of royalty is an ideal location for a destination wedding. The city is known for its magnificent history and royalty and has a lot to serve to the guests who visit here. The majestic monuments, culture, and local food mesmerizes the visitors and give them unforgettable memories.
What Does a Star Wedding & Event Solutions Planner Do?
A wedding planner is an expert responsible for organizing and planning each aspect of a couple's wedding day. Their main objective is to make sure that everything goes according to plan so that the happy couple and their families can relax and enjoy the event. Destination weddings take place at stunning destinations that provide stunning views and grand venues for ceremonies – usually far away from the couple's hometown. To ensure everything runs smoothly on such an important day, hiring a destination wedding planner is highly recommended. They take on all responsibility while you sit back and enjoy every moment of this unforgettable journey. From selecting the ideal venue to selecting decor details, our expert team will make your moment truly unique – plan your Jaipur destination wedding today with ease! Here are 10 responsibilities that must be followed by wedding planners:-
Initial Consultation:

The wedding planners in Jaipur meets with the couple to know about their visions and desires for their wedding. Take their preference about everything and also talks about your budget that helps them to create a customized plan. 

Budgeting and Timeline:

The wedding planner assists in creating a realistic budget and timeline for your entire wedding process. This will help them to allocate funds to different aspects of everything while staying on track.

Venue Selection:

Based on the couple's preference and budget, the wedding planner recommends suitable venues and themes. On behalf of that, they negotiate contracts and handle bookings.

Vendor Management:

The star wedding planners in Jaipur connect couples with reputable vendors such as photographers, caterers, florists, decorators, musicians, and other service providers. They manage vendor contracts, negotiate prices, and oversee their work.

Theme and Design:

If the couple desires personalized themes or aesthetics for their wedding, the wedding planner will help to conceptualize and execute it by coordinating color schemes, decorations, and other design elements to create an eye-dreamy atmosphere. 

RSVP and Guest Management:

The wedding planner in sending out invitations, tracking RSVPs, and managing the guest list. They ensure all guest's needs, such as accommodation and transportation, are taken care of.

Wedding Day Coordination

: On the wedding day, the star wedding planners in Jaipur oversee the entire event, ensuring that everything will be alright and runs smoothly. They handle all issues that may arise, allowing couples and their families to spend a day stress-free. 

Rehearsal Coordination:

Our team of wedding planners in Jaipur conducts and manages the wedding rehearsal, guiding the wedding party through the ceremony proceedings.

Wedding Etiquette and Advice:

The wedding planner provides guidance on wedding etiquette, traditions, and customs, assisting the couple in navigating through the complexities and advice of wedding planning.

Crisis Management

: In case of any emergencies or last-minute changes, the wedding planner is prepared to handle them properly and efficiently, and help to minimize disruptions to the wedding day.
Raising Demand for Wedding Planners in Jaipur
The pink city of Jaipur is witnessing a miraculous surge in the demand for wedding planners, and the reasons are as captivating as the city itself. This will picture the opulent palace, vibrant colors, and rich cultural heritage that set the stage for an enchanting destination wedding. Jaipur's lovely charm as a wedding destination has become a magnet for couples seeking an extraordinary celebration of love that loves to do a wedding in Jaipur. 
With a growing trend of destination weddings, Jaipur's allure as a premier wedding location has flourished. Couples from across the globe are drawn to its majestic architecture and timeless beauty, and wedding planners with local expertise have emerged as the ultimate guides to navigate this regal terrain as there is a desire for personalized weddings that has increased the demand for wedding planners in Jaipur, who effortlessly breathe life into the couple's vision. Beyond the allure of the city's aesthetic, couples yearn for weddings that are a true reflection of their unique love story. 
The network of wedding planners in Jaipur boasts a treasure trove of top-notch vendors and professionals who have honed their craft to perfection. This network ensures that couples have access to the best of the best, guaranteeing a seamless and high-quality wedding experience that leaves guests in awe.
Moreover, The soaring demand for wedding planners in Jaipur can be attributed to the city's convincing charm as a destination wedding location, the pursuit of personalization and stress-free planning, and the desire for a wedding experience that blends cultural authenticity with modern elegance. With the pink city's timeless allure and captivating hearts, wedding planners remain the dream weavers, ensuring that every couple's journey down the aisle is nothing short of a fairytale come true.
Why Choose Star Wedding & Event Solutions as Your Destination Wedding Planners Jaipur?
With Star Wedding and Event Solutions your destination wedding planners, you can expect nothing less than a truly extraordinary celebration that will leave you and your guests in awe. Star Wedding & Event Solutions, the best wedding planners in Jaipur assures you to fill your dream Jaipur wedding with life-long memorable moments. Our team of wedding planner experts brings a wealth of experience in managing captivating weddings in Jaipur. We take the time to get to know you, understand your vision, and personalize every detail to match your unique style but believe us we are the one that helps to fulfill your desires for a destination wedding. 
From opulent palaces to charming gardens, we have an extensive network of top-notch vendors and venues, ensuring that your wedding is hosted at the perfect location. We take complete responsibility for all the events involved in your wedding to make them picture-perfect. We ensure that you enjoy the most special day of your life without worrying about the arrangements. We have special plans for all budget ranges and we ensure you get more than what you have expected. As a well-known event planner in Jaipur or wedding planners in Jaipur, our vast networks and connections with vendors and venue owners help us to get you the best deals. 
Our team of wedding planners in Jaipur understands your concerns regarding wedding arrangements in special venues like Oberoi Rajvilas, Jai Bagh Palace, and much more. You don't have to worry about anything when you hire us. We will not leave even a single task to do for you. We ensure that our clients get the complete freedom to enjoy the wedding events and processes with their families and loved ones. With very precision, we take care of every detail of your wedding arrangements. Also, we have a wide range of services like Venue Booking, Decor and Styling, Photography, Videography, Makeup and Hairstyling, Wedding Rentals, Catering, etc. so that our clients do not have to hustle for anything.
What All Wedding Planning Services Do Star Wedding & Events Solutions Provide?
Be it a royal destination wedding or an exotic traditional wedding, "Star Wedding & Event Solutions" has something best for you. From selecting a perfect venue according to your expectations to dealing with the best suitable vendors, from Sagan to Reception, We offer everything for every small occasion. Our list of services has everything you want in the best Wedding Planners in Jaipur for Jaipur destination weddings. Some of them are listed below:-
Some Beautiful Destination Wedding Venues in Jaipur for Your Dream Wedding!
The Pink City, Jaipur is full of royal historic structures and monuments, some of which are now converted into wedding venues and hotels. Many of us have dreamt of a royal wedding like a fairy tale wedding. For making your dream wedding a royal one, you need to hire the best Wedding Planners in Jaipur who can plan and execute your destination wedding in Jaipur work. Out of a long list of venues, here are some of the best destination wedding venues in Jaipur that you can opt for yourself.
We are the best wedding planners in Jaipur and we will ensure that the venue is decorated with sparkling chandeliers, beautiful red carpets, and golden accents for your destination wedding. Star Wedding Event & Solutions will list the best wedding hall in Jaipur as we are the leading wedding hall planner in Jaipur.
We have the best wedding venues in Jaipur for your wedding. From retreats in the heart of the city to more luxurious, secluded retreats outside of Jaipur, we have you covered. Our wedding hall is one of the most popular wedding halls in Jaipur. Our best wedding venues in Jaipur are a great choice for those who want a personal, and elegant wedding.
"You guys are legendary! You guys are great and having amazing support & service. I couldn't ask for any better. Special thanks for crafting a spectacular mehendi by Mansi Khanna at our residence and the very gala sufi night which we are not able to get over.. Thank you!"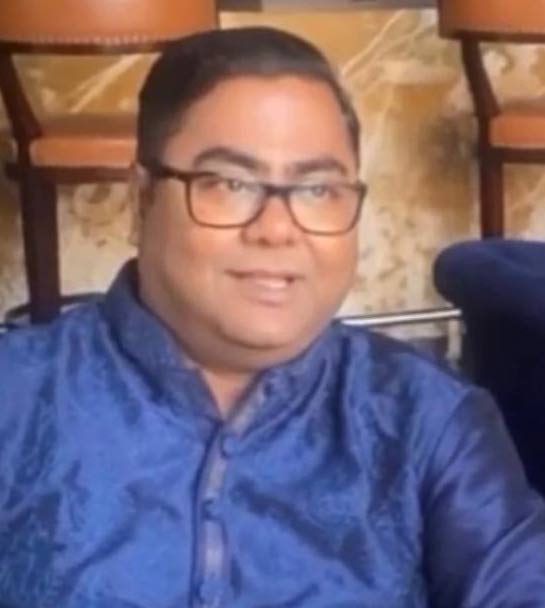 "We really appreciate Mansi and the whole team of Star Weddings for the level of creativity that they gave to our wedding. The enthusiasm, organisational skills and dedication to every event during our wedding was outstanding and communication was always a pleasure."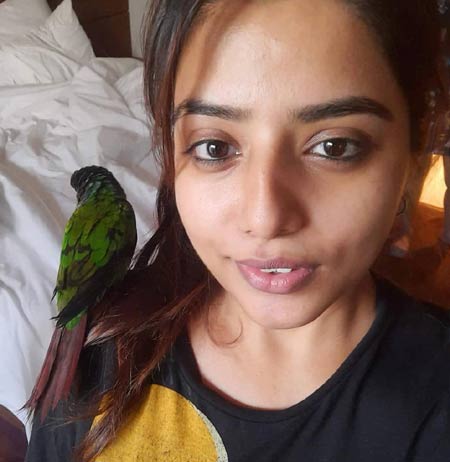 "Heartfelt thanks to Star Weddings for making my dream wedding come true. You guys are the best in the industry. Thank you for being a family and understanding all my wishes and fulfilling them. The wedding journey was smooth & perfect one that words can't describe it."