ROYAL WEDDING PLANNERS IN JAIPUR TO MAKE THE MOMENT SPECIAL!
For a Wedding in Jaipur, you must need the best Wedding Planner in Jaipur. When thinking of a destination wedding, many of us envision hill stations or gateways with modern infrastructure where one can have all the modern facilities available. Jaipur boasts both contemporary developments as well a cultural heritage that adds to its beauty. But in order to truly realize your dream of having an idyllic destination wedding in Jaipur, you need professional Wedding Planners in Jaipur who can assist in organizing and managing all aspects of the event with ease.
If you want to savor every moment of your Jaipur wedding, professional Wedding Planners in Jaipur can take on all the tasks and responsibilities and leave you free to enjoy every moment. An experienced planner will create a detailed plan for your celebration and customize it according to your specifications.
Get to Know about The Pink City Jaipur
The capital of Rajasthan, Jaipur is the first planned city of India. It was established by Raja Jai Singh II of Amber who shifted his capital from Amber to Jaipur. The noted architect Vidyadhar Bhattacharya used the principles of Vastu Shastra to build the city. The majestic "Nahargarh Fort" and "Jaigarh Fort" stand marvelously in the city. Surrounded by the "Hills of Aravali", the city offers panoramic views of landscapes and natural views. In 1876, the city was painted with the color of hospitality "Pink" to welcome the Prince of Wales, and thus the city was named "Pink City". The city is not only historic but also has modern infrastructure and is connected with the golden triangle which includes Delhi, Agra, and Jaipur. Nowadays Jaipur is a well-known city for destination weddings so if you are going to plan your destination wedding in Jaipur so we are here to help you.
Jaipur, a city full of romantic landscapes and a spirit of royalty is an ideal location for a destination wedding. The city is known for its magnificent history and royalty and has a lot to serve to the guests who visit here. The majestic monuments, culture, and local food mesmerizes the visitors and give them unforgettable memories.
What Does a Wedding Planner Do?
Destination weddings take place at stunning destinations that provide stunning views and grand venues for ceremonies – usually far away from the couple's hometown. To ensure everything runs smoothly on such an important day, hiring a destination wedding planner is highly recommended. They take on all responsibility while you sit back and enjoy every moment of this unforgettable journey. From selecting the ideal venue to selecting decor details, our expert team will make your moment truly unique – plan your Jaipur destination wedding today with ease!
Why Hiring Wedding Planners in Jaipur is Important?
You might have heard of some people hiring wedding planners and you might think of it as an expenditure but instead, it is an investment. Let us tell you there are numerous reasons why we suggest you hire Wedding Planners in Jaipur. There is a lot to do from booking different vendors to planning your budget. The small and big tasks combinedly make the wedding arrangement a big responsibility. Hiring a wedding planner for Jaipur destination wedding to reduce this huge weight from your shoulders and lets you enjoy all the wedding events without worry.
With their experience and expertise, Wedding planners have almost everything to do with your wedding plan. Whether you have 100 guests or 1000 guests, planning an event is not a piece of cake to do. A wedding planner behaves as a multi-tasker by playing the role of a coordinator, legal counselor, budget manager, and designer. Simultaneously dealing with your day to day last moment urgencies, a planner chooses the decor and aesthetic detailing of the event and deals with the vendors whenever needed. As well as, they are connected with the top venues and banquets which ensures that will get the best team for planning your Jaipur destination wedding. Collectively, a wedding planner is an asset for you if you want to enjoy your wedding day.
Why Choose Star Wedding & Event Solutions as Your Destination Wedding Planners Jaipur?
Star Wedding & Event Solutions, the best wedding planners in Jaipur assures you to fill your dream Jaipur wedding with life-long memorable moments. We take complete responsibility for all the events involved in your wedding to make them picture-perfect. We ensure that you enjoy the most special day of your life without worrying about the arrangements. We have special plans for all budget ranges and we ensure you get more than what you have expected. As a well-known event planner in Jaipur or wedding planner in Jaipur, our vast networks and connections with vendors and venue owners help us to get you the best deals.
We understand your concerns regarding the wedding arrangements in special venues like Oberoi Rajvilas, Jai Bagh palace, and much more. You don't have to worry about anything when you hire us. We will not leave even a single task to do for you. We ensure that our clients get the complete freedom to enjoy the wedding events and processes with their families and loved ones. With very precision, we take care of every detail of your wedding arrangements. We have a wide range of services like Venue Booking, Decor and Styling, Photography, Videography, Makeup and Hairstyling, Wedding Rentals, Catering, etc. so that our clients do not have to hustle for anything.
What All Wedding Planning Services Do Star Wedding & Events Solutions Provide?
Be it a royal destination wedding or an exotic traditional wedding, "Star Wedding & Event Solutions" has something best for you. From selecting a perfect venue according to your expectations to dealing with the best suitable vendors, from Sagan to Reception, We offer everything for every small occasion. Our list of services has everything you want in the best Wedding Planners in Jaipur for Jaipur destination weddings. Some of them are listed below:-
Transportation and Logistics
Guest Invitation and Management
Budget Management
Cuisine and Beverage
Decor and Styling
Makeup and hair styling
Videography and Photography
Some Beautiful Destination Wedding Venues in Jaipur for Your Dream Wedding!
The Pink City, Jaipur is full of royal historic structures and monuments, some of which are now converted into wedding venues and hotels. Many of us have dreamt of a royal wedding like a fairy tale wedding. For making your dream wedding a royal one, you need to hire the best Wedding Planners in Jaipur who can plan and execute your destination wedding in Jaipur work. Out of a long list of venues, here are some of the best destination wedding venues in Jaipur that you can opt for yourself.
Oberoi Rajvilas
The Oberoi Rajvilas is a grand hotel that spreads over 32 acres in the historic city of Jaipur and this venue is perfect for your destination wedding in Jaipur. The presence of Mashaal Torches and Reflection pools makes it a perfect venue with a vibe of romanticism. The structure reflects the excellency of tradition, architecture, and mesmerizing views. The hotel gained its inspiration from the era of Maharaja, the hotel gives a perfect feel of Royalty and Imperialism.
The Jai Bagh Palace
The Jai Bagh Palace is one of the finest hotels in Jaipur city that is counted as a top destination wedding venue in Jaipur Rajasthan. This palace offers you the finest and premium quality service and holds a 4-star rating. The hotel is known for hosting well-known elite-class guests from all over the country and the world. The palace is surrounded by the natural views and landscapes of Aravali hills which gives you a wide panoramic view of the majestic beauty of nature. When it comes to the servings, the hotel offers delicious multi-cuisine food with a royal serving style. The professional team of decorators will make sure to make your dream wedding a royal one. The rooms are full of luxury amenities where you will have a perfect premium feel.
The Raj Palace
If you ever dreamt of having a fairy tale wedding, The Raj Palace is meant for you. This palace is the perfect and luxurious location to host a royal destination wedding in the pink city of Jaipur. This marvelous structure is a perfect example of an extraordinary architectural masterpiece. Having a strong historic connection, this palace has something unexpected for you. They have a special arrangement of elephants, horses, and camels to add beauty to your wedding. The local musicians, folk dancers, and puppeteers will make your guests get a perfect feel of a royal wedding in Jaipur. The hotel also offers all the wedding occasions and events from pre-wedding occasions to post-wedding receptions.
Chomu Palace, Jaipur, can significantly increase the memorable moments of the most special day of your life. This heritage hotel is the ideal venue for your dream wedding in royal style. We can plan your destination wedding in Jaipur at the best price with the help of our experienced wedding planner team. This heritage hotel assures you premium arrangements for all the pre-wedding events and Wedding Day. The palace is divided into 7 parts and some of the important parts are:-
The Main Courtyard is decorated with paintings of Flora and Fauna and Indian Mythology. It has the capacity to hold from 500 to 700 guests.
The majestic Sheesh Mahal (Hall of Mirrors) is decorated with amusing mirror works and gold paintings by experienced jewelers. This Mahal holds cocktail parties with a capacity of 75 to 100 guests.
Manohar Garden is the main lawn with the fountains located at the entrance of Manohar Bagh main entrance. The entire lawn is covered by the fort wall and is ideal for hosting the main wedding day as it has the capacity of hosting 700-1000 guests.
Darbar hall is a magnificent example of Rajput Mughal architecture. Long corridors and frescoed walls add up to its royalty and can hold up to 100 guests. If you want to know more about

wedding venues in Jaipur with price so feel free to call us.
"You guys are legendary! You guys are great and having amazing support & service. I couldn't ask for any better. Special thanks for crafting a spectacular mehendi by Mansi Khanna at our residence and the very gala sufi night which we are not able to get over.. Thank you!"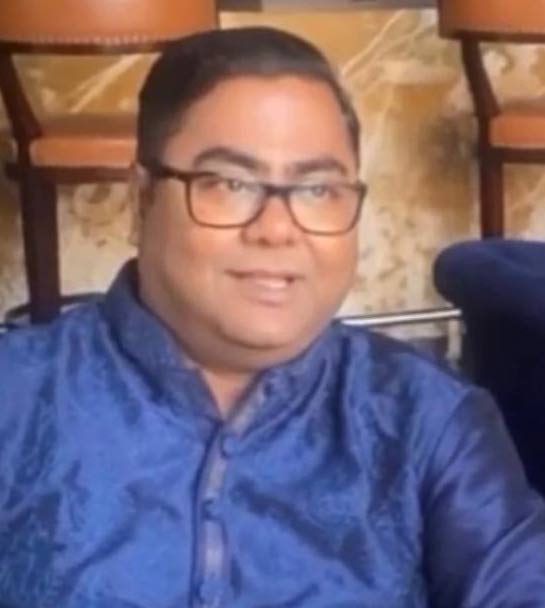 "We really appreciate Mansi and the whole team of Star Weddings for the level of creativity that they gave to our wedding. The enthusiasm, organisational skills and dedication to every event during our wedding was outstanding and communication was always a pleasure."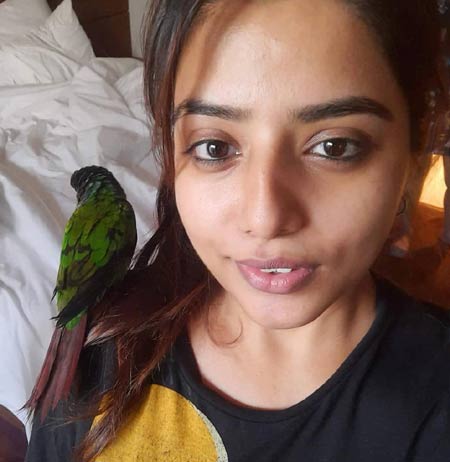 "Heartfelt thanks to Star Weddings for making my dream wedding come true. You guys are the best in the industry. Thank you for being a family and understanding all my wishes and fulfilling them. The wedding journey was smooth & perfect one that words can't describe it."