Plan Your Glorious Wedding with Top Wedding Planners in Shimla "Himachal Pradesh"
Shimla is a popular hill station in northern India. It is located at 2,205m above sea level and was once the capital of British India. It is known for its pleasant walks on hillsides, surrounded by oak and pine forests. The Mall, the ridge, and the toy train are some of the most famous landmarks in Himachal Pradesh's capital. The town is distinguished by its colonial-style buildings and relics from the past. It is covered in a snow blanket from mid-July through mid-September making it an ideal spot for nature lovers.
You can have a destination wedding far from your home. These weddings are often held at historical or tourist attractions. Destination weddings are often more expensive than traditional weddings, but they can still be affordable. You can also visit beautiful sites like hills and mountains. Hiring Wedding Planners in Shimla is a wonderful way to get married in your best suit and take in the stunning breeze.
What Does a Wedding Planner Do?
Wedding planners in Shimla are responsible for helping couples plan their weddings and ensuring that everything runs smoothly. Wedding planners handle a variety of tasks both before and during the event. This helps couples to be less stressed. Experts in their field, the Best Destination Wedding Planners in Shimla make it easy for couples to have a smooth process.
Why Shimla is the Perfect Destination Wedding Venue
Shimla is a beautiful and unique destination for weddings that is far from the hustle and bustle of the city. Shimla, also known as the "summer capital of India", is a charming town with beautiful cobble streets, lush pine trees, and crooked colonial bungles. It's set against stunning natural splendor. Shimla is a great choice for a fun wedding because guests will enjoy the many sports, shopping, and sight-seeing opportunities offered by Shimla. A Shimla destination wedding guest can enjoy horse riding, golfing, ice skating, and trekking.
Host Your Wedding at the Best Wedding Venue in Shimla
Here's a list of some beautiful Wedding venues in Shimla. Many celebrities in India choose Shimla to host their special days. There are many wedding resorts in Shimla that offer special decorations and other amusing places such as food or large banquets for those special occasions.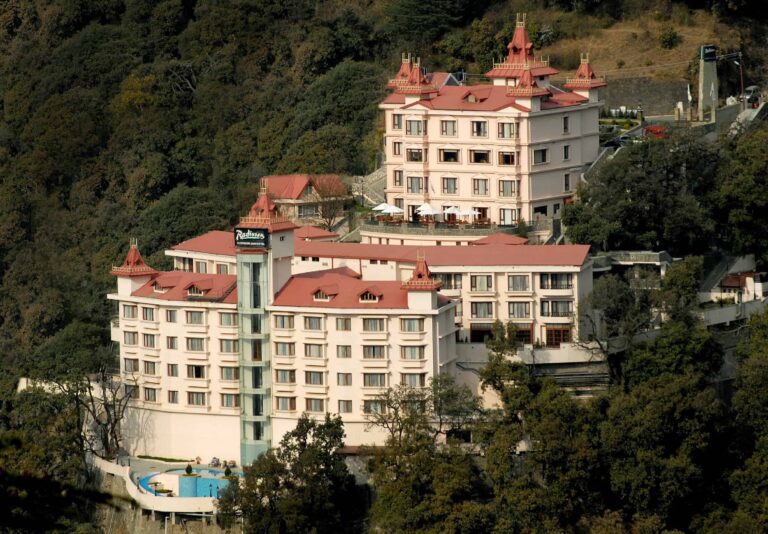 Hotel Radisson Jass, Longwood, Shimla
The Hotel Radisson Jass Langwood is a well-known name in the luxury hotel chain. This is one of Shimla's most popular wedding hotels. It offers premium services that will make your wedding memorable. The banquets have a warm and elegant atmosphere that complements each other.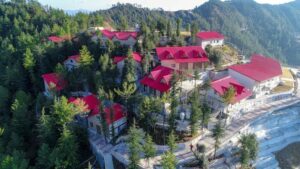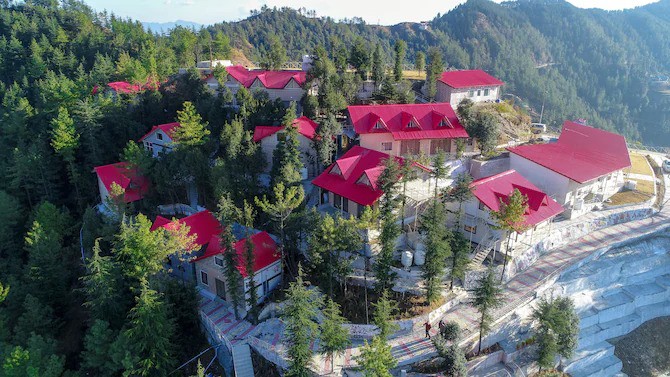 Karam Vidhata Resorts, Kufri, Shimla
Karam Vidhata Resorts are a popular choice for an intimate getaway. It is nestled in the lap of nature, providing a peaceful setting for a romantic wedding ceremony. This boutique resort in Shimla can accommodate medium-sized to large groups. The banquet is made stunning by the in-house decor team. Your decorator can also join the party.
Royal Tulip Kufri, Shimla
Royal Tulip Kufri, a rustic yet chic wedding venue in Shimla is located on a mountain. You will find beautiful spaces that can be used for events, which will ensure a romantic wedding story. This place also offers open-terrace venues that allow you to capture the magnificent panoramic view of Shimla for your wedding photos.
Koti Resort, Baldeyan, Shimla
One of the best wedding venues in Shimla, this resort is ideal for hosting elegant and stylish weddings. The professionals at this resort work hard to ensure that your wedding is exactly what you want. The venue is ideal for large wedding ceremonies and other upscale events.
Woodville Palace Hotel, Chotta Shimla, Shimla
Woodville Palace in Shimla is the perfect place to hold a grand destination wedding. This venue is ideal for high-end functions. You will cherish your memories of this place forever. This place is ideal for all of your wedding celebrations. You can also use their spacious, well-equipped rooms to accommodate your guests from faraway places. A professional team of event managers will assist you with your wedding planning.
There are so many Other luxury destination wedding places apart from this list, you can contact the concerned person about other locations as well according to your budgets and Requirements.
What Makes Star Wedding & Event Solutions Best Destination Wedding Planners in Shimla?
Star Wedding & Event Solutions, a Delhi-based company, specializes in wedding planners in Shimla. It provides innovative and hassle-free wedding management services. We believe weddings are unique and memorable. We offer a fresh approach to managing wedding events while maintaining traditional etiquette.
You want your wedding to be joyful and extravagant. Every moment and every event will be memorable for you and your family. Our luxury wedding planners have more than 450+ weddings under their belts, both locally and internationally. We listen to your needs and preferences and will create customized packages to suit them.
We offer A-Z Wedding Planning Services. This includes entertainment, catering, and best venue assistance. We also provide social media promotion and wedding decor. We are also available to help with small arrangements such as wedding stationery, gift trousseau, and itinerary.
Q.1 Why Shimla is Famous for Destination Weddings?
Ans:- Because of its altitude of 2159 meters, Shimla is cool during the hot sweltering months which makes it an ideal choice for summer weddings.
Q.2 How much do Destination Weddings in Shimla Cost?
Ans:- budget destination weddings in Shimla can cost around 10 lakhs to 1 Crore, totally depending on your requirements and budget.
"You guys are legendary! You guys are great and having amazing support & service. I couldn't ask for any better. Special thanks for crafting a spectacular mehendi by Mansi Khanna at our residence and the very gala sufi night which we are not able to get over.. Thank you!"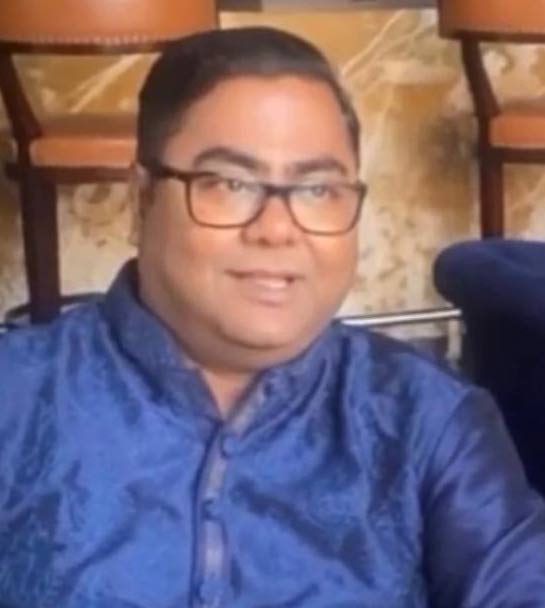 "We really appreciate Mansi and the whole team of Star Weddings for the level of creativity that they gave to our wedding. The enthusiasm, organisational skills and dedication to every event during our wedding was outstanding and communication was always a pleasure."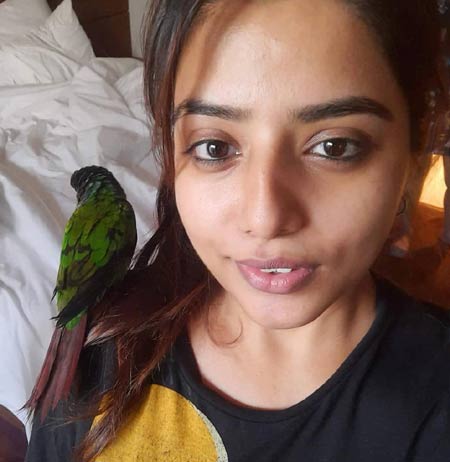 "Heartfelt thanks to Star Weddings for making my dream wedding come true. You guys are the best in the industry. Thank you for being a family and understanding all my wishes and fulfilling them. The wedding journey was smooth & perfect one that words can't describe it."