Beautiful Dubai Wedding with Indian Wedding Planner in Dubai
Welcome to one of the most beautiful wedding destinations in the globe. Dubai is blessed with beautiful, sunny weather year-round. If you want to glow with stunning backdrops and unique locations to get married hire an Indian wedding planner in Dubai for this. Dubai offers it all: private beaches with stunning views, tall structures with unique city views, lush green courtyards, breathtaking mountainscapes, dramatic desert dunes, and more.
Destination Weddings in Dubai are very popular right now. If you're looking for a destination wedding in another country, Dubai will work well. You can hire an Indian wedding planner in Dubai to make your dreams come true on the special days you share with your family.
Dubai offers a variety of stunning venues for celebrations of all sizes. It also boasts an award-winning hospitality and strategic location that attracts millions of people. You'll be amazed by the exceptional experience of a wedding planner in multi-cultural ceremonies and the many attractions and sights that will entice happy couples to stay longer. We can help you plan the Dubai wedding that is right for you.
Dubai is one of the most cosmopolitan and cosmopolitan places in the world today. The United Arab Emirates is one of seven emirates. Dubai hosts more than 200 nationalities. It offers an unforgettable experience for all visitors. Dubai is alive and breathing innovation and possibility, whether it's by the creek or the Burj Khalifa. With its stunning coastline, desert landscape, and spectacular cityscapes, Dubai is the perfect place for a destination wedding in Dubai to make unforgettable memories with help of an Indian wedding planner in Dubai.
What is a Destination Wedding?
A Destination Wedding is a Wedding held away from the Location of the Groom & Bride, location of the wedding can be in another city or in another country totally depending on the Budgets and Requirements of the Couple who is going to marry. Their wedding day is the most memorable moment in a couple's lives. Destination weddings in Dubai are a great option for couples. It is a country with a rich cultural heritage and beautiful beaches.
The Most Gorgeous Wedding Venues in Dubai for Your Big Day
Dubai has everything you need to celebrate your love: from sandy beaches to glittering ballrooms, desert ceremonies and cool blue "I Do's", grand celebrations, and simple affairs, there are many wedding venues that will suit every couple.
Al Maha Desert Resort
Al Maha Desert Resort, one of Dubai's most unusual resorts, is a top choice for outdoor weddings. It is an amazing experience to get married in the desert, with the backdrop of dunes. You can make your dream event a reality with amazing views, desert activities, generous services, and wonderful memories.
Atlantis The Palm
Atlantis The Palm is a well-known tourist destination. This man-made island is perfect for nature lovers who want to have a peaceful wedding, surrounded by the ocean. There are also many other attractions and activities that you can enjoy. It is a greener area of Dubai and has a hint of blue, which is quite the opposite of Al Maha Desert Resort. Atlantis The Palm is a jewel in Dubai tourism's crown.
Dubai Polo & Equestrian Club
Dubai Polo & Equestrian Club will be your ideal destination for a wedding that is elegant and poised. Your ceremony can be held on the fresh green fields of polo during the day or under the stars at night. The bride arriving in a horse-drawn carriage is one of the most memorable moments. The charming stables, which are known for their authenticity, set the mood for a rustic country wedding.
One&Only Royal Mirage Resort
This resort is a favorite of many. One look and you'll fall in love. One&Only Royal Mirage Resort offers a variety of venues for small gatherings. This is the place to go if you're looking for small venues in Dubai for your wedding. Although the resort offers a beachfront and ballrooms, halls, etc., the smaller courtyards are ideal for small-budget ceremonies. Decorate the resort with plants, vines, and trees. Nothing is necessary! This is one of the most beautiful wedding venues in Dubai.
JW Marriott Marquis Hotel
JW Marriott Marquis hotel gives you a taste of Dubai's urban celebrations. It is a tempting combination of the energy and rush of the city, as well as the vibrant music and various venues such as the hotel's pool deck. If all this is not enough, you can also tie the knot on the terrace with the Burj Khalifa behind!
The Ritz-Carlton
The Ritz-Carlton is considered to be one of the most affordable venues for weddings in Dubai. It also offers great value for money. Even more impressive is the fact that the Ritz-Carlton's beach-facing awning, lush lawns, and traditional decor create a beautiful setting for any kind of wedding.
Burj Al Arab Jumeirah
Do you want to have a wedding on a helicopter? A few glamorous clicks and a special toast. Burj Al Arab Jumeirah, one of Dubai's most luxurious hotels, is a must-see. It will make sure you have the perfect wedding. The Jumeirah Group manages it, as does the next hotel. It will be a lasting memory not only for you and your partner but also for your family members and all your guests.
Jumeirah Beach Hotel
The Jumeirah Beach Hotel offers a stunning view of Dubai's Arabian Gulf. It is the perfect place for couples looking for a Dubai beach wedding. It is just a few steps from Burj Al Arab, the city's most luxurious hotel. The beauty of the Gulf draws couples to this location to celebrate their special moments. For a private, quiet ceremony, the floral gardens are a beautiful backdrop. They also offer a ballroom for those who want something more formal.
Fairmont The Palm
Fairmont The Palm is one of the most beautiful outdoor venues in Dubai. The stunning Dubai skyline creates an impressive urban backdrop. The starry skies and reflections in the Gulf are just a few of the many highlights of this location. The Sea View Garden is perfect for 150 people. There are other options, such as the Palm Courtyard or the Palm Ballroom.
The Address Montgomerie Dubai
The Address Montgomerie Dubai is rich's beauty. This is one of the most beautiful and largest outdoor venues. It boasts lush lawns, tranquil lakes, and fragrant gardens. The hotel provides excellent services to ensure the happiness and comfort of its guests. It also features a lawn and an open-air swimming pool deck. There is even a terrace that can be used for evening parties.
Weddings are an important event in everyone's lives. Everyone wants it to be perfect and just right for them. This List offers a range of options for luxury destination weddings in Dubai suggested by the wedding planner in Dubai.
Why Choose Us As Indian Wedding Planner in Dubai For Your Big Day?
We are a Team with a passion for luxury and hospitality. This is reflected in every wedding's design and planning. Our team of highly skilled Indian wedding planner in Dubai will manage all aspects of your big day. This includes the selection and budgeting of the perfect venue and the styling of the wedding with the floral arrangements and decor you have chosen. We are here with more than 450 Domestic and destination weddings all around the globe. We've gathered the top food and catering companies around the globe to offer you a wide range of international and local cuisines to choose from.
Best Time for a Wedding in Dubai?
Dubai's winter season is one of its most anticipated. Winter brings joy to both residents and tourists. Dubai doesn't experience extreme winters like other countries. This makes it a perfect season to get married. Cool breezes, cool evenings, and mild skies will add charm to your wedding. Winter typically begins in October and ends in March. However, December to February are the best months to marry.
Why Choose Dubai for a Destination Wedding?
It is a blessing to see people in Dubai willing to go the extra mile to make things happen. You can have your dream Dubai wedding. From world-class fireworks to a celebration in mid-air in Ain Dubai, then hosting a reception aboard a Yacht, there is nothing that will stop you.
"You guys are legendary! You guys are great and having amazing support & service. I couldn't ask for any better. Special thanks for crafting a spectacular mehendi by Mansi Khanna at our residence and the very gala sufi night which we are not able to get over.. Thank you!"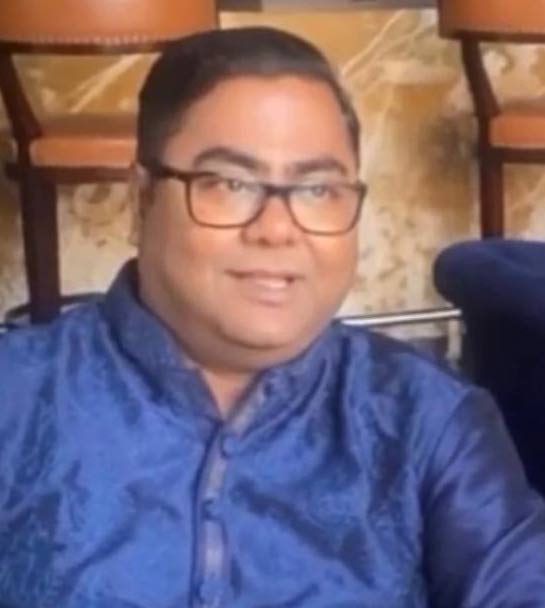 "We really appreciate Mansi and the whole team of Star Weddings for the level of creativity that they gave to our wedding. The enthusiasm, organisational skills and dedication to every event during our wedding was outstanding and communication was always a pleasure."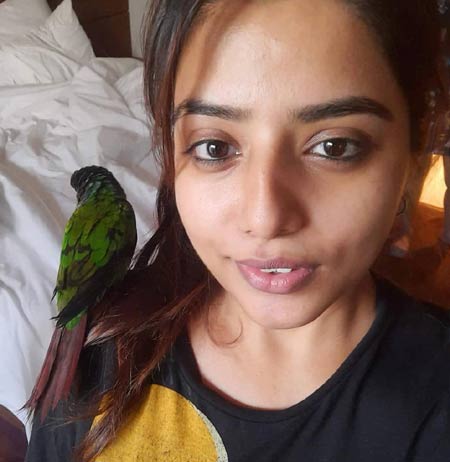 "Heartfelt thanks to Star Weddings for making my dream wedding come true. You guys are the best in the industry. Thank you for being a family and understanding all my wishes and fulfilling them. The wedding journey was smooth & perfect one that words can't describe it."