Luxury Wedding Planners in Bangalore for Your Glamorous Wedding
Nothing is more important when it comes to planning the perfect marriage than finding the right wedding planner. As you work through the endless list of tasks before your big day, your planner will serve as your guide, friend, and philosopher. "Star Wedding & Event Solutions", the best wedding planners in Bangalore to help you plan the perfect wedding.
Our top-rated wedding planners in Bangalore will make sure that your dream wedding is exactly what you envision. Our company is a top wedding planner who knows Delhi well. We are happy to help you with all aspects of the wedding planning process. Star Wedding & Event Solutions has the experience and the best services to help you plan the Bangalore wedding of your dreams.
What Does A Wedding Planner Do?
Weddings are one of the most important and joyful events in a couple's life. It can also be the most stressful. Wedding planners assist couples in organizing, planning, and managing their weddings. Wedding planners are trusted by brides and grooms as a calm presence and a voice of reason during the entire process. A Bangalore wedding planner is like purchasing peace of mind. It's well worth the money to make sure that every detail is taken care of. Because of their amazing advice, guidance, and organizational skills, wedding planners are an essential part of your wedding planning.
What You Need to Know About Bangalore
Bengaluru, also known as Bangalore, is the capital of India's southern Karnataka State. It is the heart of India's high-tech industry and is known for its parks, nightlife, and other attractions. Vidhana Soudha, a Neo-Dravidian legislative structure, is located near Cubbon Park. The 19th-century Bangalore Palace was modelled after England's Windsor Castle and Tipu Sultan's Summer Palace is an 18th-century teak structure.
Celebrations and Weddings in a Luxury Wedding Venue, Bangalore.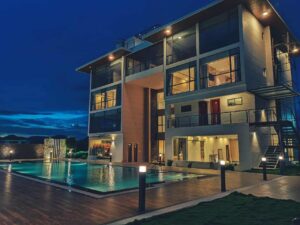 White Mist by Happy Escapes
White Mist, a perfect wedding location located at the foothills of the stunning Nandi Hills offers unmatched service and world-class facilities. It is a top choice for weddings in Bangalore. It is a large resort located outside Bangalore.
Taj Westend, Bengaluru
The Taj West End is the ideal setting for a grand, elegant wedding. This is where you will discover the combination of colonial charms and illustrious history. Everything about this venue is meant to make your wedding even more spectacular than you could have imagined, from the majestic rooms to the expansive landscaped gardens. This venue is a paradise for photographers!
The Leela Place Bengaluru
The Leela Palace redefines opulence, splendor, and elegance. It is a magnificent location that will make your wedding day unforgettable. This venue is the perfect setting to create a grand, luxurious atmosphere for your wedding. The setting is breathtaking, and the photos will be stunning!
Bangalore Palace
Bangalore Palace's distinctive beauty is reflected in its Tudor-style architecture and grand exteriors. The property's interiors are a story of incredible splendor and tradition. You can say your vows here without distraction. Only grandeur and romance will keep you company. This place will make you fall in love with wedding photos!
The Tamarind Tree
The Tamarind Tree is best luxury wedding venue in Bangalore. It's a place that preserves the Indian tradition and is thriving in today's modern world. It has a unique interior design with antique-style interiors and picturesque backdrops.
The Tamarind Tree offers more than a place to stay. It has the most unique vibe in Bangalore. The place boasts the best facilities and amenities. It is situated on five acres of lush green meadows, a tranquil natural pond, and lush greenery. This property will instill a sense of inner strength.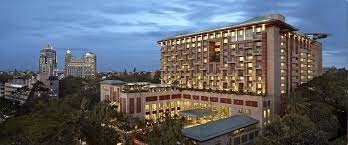 ITC Gardenia Is a Luxury Collection Hotel, In Bengaluru
ITC Gardenia is located in the bustling heart of Bengaluru. It's a story about luxury with a touch more freshness. The venue is a graceful sanctuary where you can exchange your vows while your family and friends cheer you on. It offers a blend of Bangalore's past and present. The venue will transform your wedding moments into a magical experience.
Why Are We the Best Destination Wedding Planners in Bangalore?
"Star Wedding & Event Solutions" has been voted the best wedding planners in Bangalore and the proud recipient of the best wedding planner in South India. We can be your one-stop shop for all of your wedding needs. We understand that you won't want to worry about the details of your wedding. Our professional wedding planners will make every moment special.
Our exceptional planning team will ensure that your wedding day is memorable and fun. We only care about your happiness, and we go above and beyond to ensure that the day is joyful.
Your wedding should be fun and lavish. You want every moment and each event to be special for you and your loved ones. Our luxury wedding planners have over 450+ weddings under them, both locally as well as internationally. We will tailor packages to meet your specific needs.
Why is Bangalore So Popular for Indian Weddings?
There's something special about being married in a setting of mountains, sun-drenched beaches, or old palaces. These locations are stunning, but you must remember the work involved in planning a destination marriage. Consider the weather, connectivity, and availability of accommodation options.
Many of our clients come from all over the globe to marry in Bangalore. We are wedding planners in Bangalore. We often wondered why people chose Bangalore over Goa and Udaipur. Over the years, we discovered Bangalore is one of those cities that offers all the conveniences of a large city while adding the charm of a destination wedding.
"You guys are legendary! You guys are great and having amazing support & service. I couldn't ask for any better. Special thanks for crafting a spectacular mehendi by Mansi Khanna at our residence and the very gala sufi night which we are not able to get over.. Thank you!"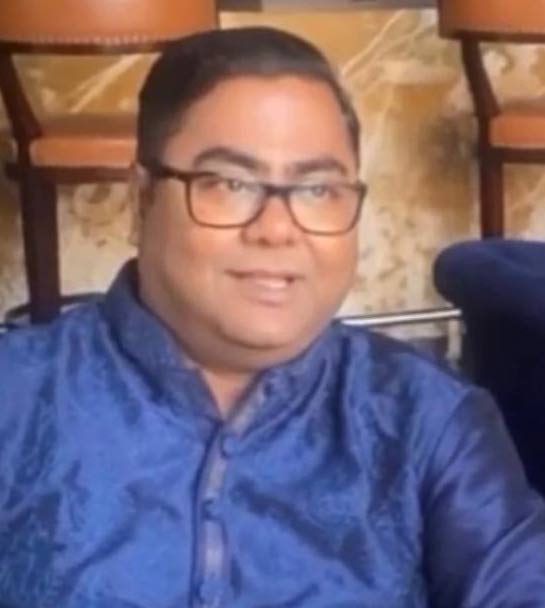 "We really appreciate Mansi and the whole team of Star Weddings for the level of creativity that they gave to our wedding. The enthusiasm, organisational skills and dedication to every event during our wedding was outstanding and communication was always a pleasure."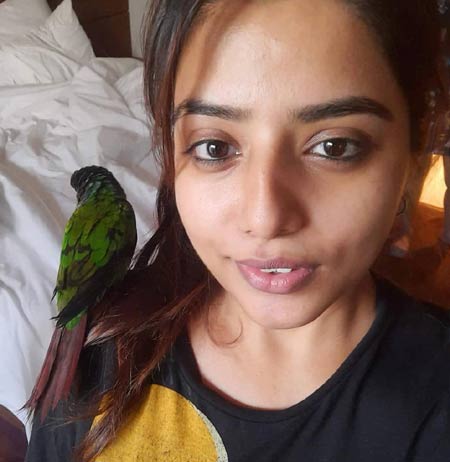 "Heartfelt thanks to Star Weddings for making my dream wedding come true. You guys are the best in the industry. Thank you for being a family and understanding all my wishes and fulfilling them. The wedding journey was smooth & perfect one that words can't describe it."