Plan Your Destination Wedding in Mussoorie with Professional Hills Wedding Planners
Planning is the backbone of the successful execution of your wedding ceremony. In the busy schedule of today, we know that offering enough time for your wedding planning is a tough job. So, hiring the right wedding planner is essential. Professional wedding planners in Mussoorie conceptualize your destination wedding as per your family's requirements, preferences, budget, and taste. With the help of your wedding planner, you can personalize your decor and design your favorite themes for various wedding functions. If you want to have music bands, dance troupes, deejays, singers, or celebrity artists for wedding entertainment, you can ask your wedding planner to devise seamless ways to integrate the entertainment component with the other planned activities and functions.
The leading wedding planners in Mussoorie can also undertake the task of managing and pampering your wedding guests. For this, you can explore trendy concepts like personalized invitations, gifts, and fun-filled pre-wedding parties. Besides handling boring and tedious tasks like preparing and sending invites, managing RSVP, handling logistics, guest check-ins, hospitality desk, etc., an experienced wedding planner can pretty much handle all your fantasies for a beautiful dream Destination Wedding in Mussoorie. 
What Do Wedding Planners Do?
Planning a wedding is hard work, and it can be difficult to tackle a large number of tasks on your checklist yourself—especially if you're already slammed with work, school, family, or just life in general. That's why hiring a wedding planner may be one of the best decisions you'll make during the planning process. They'll handle much of the work for you so you can actually enjoy your engagement. If you're still on the fence about hiring a pro to help you put together your big day, it's important to understand a wedding planner's responsibilities to help decide if booking one is right for you. If you are going to plan your wedding in Hills of Mussoorie then our team of wedding planners in Mussoorie would be the best option for you.
Stunning Wedding Venues in Mussoorie for a Luxury Destination Wedding
Often referred to as the Queen of Hills, Mussoorie is a beautiful hill station in Uttrakhand. With the backdrop of the lofty Himalayas and scenic views of Doon Valley, Mussoorie is abundant with natural beauty. With its green hills and glorious flora and fauna, Mussoorie has become one of the favorite hill stations of all time for locals and tourists alike. Also, a favorite destination for honeymooners, it's a perfect location to get away from the scorching heat of the plains. Mussoorie's landscape is full of spectacular sights like waterfalls, hills, cozy markets, delectable confectionery products, the oldest Tibetan temple in India, and much more that every visitor can explore. The hill station is also the perfect destination to plan your big day celebrations as there are many stunning wedding venues in Mussoorie suggested by the famous wedding planners in Mussoorie that can make your wedding nothing less than a dream.
Royal Orchid Fort Resort
Royal Orchid Fort Resort is a stunning venue located in Mussourie. Looking for a destination to organize your wedding in the hills? Well, this fabulous property offers you a great ambiance and serene atmosphere to indulge in, making sure that you and your guests coming to attend your wedding and related ceremonial functions have a beautiful and magnificent experience. Since you are looking for a scintillating destination wedding experience in the hills, Royal Orchid Fort Resort proves to be one of the best wedding venues in Mussoorie and offers you that with flawlessness and ensures that you have nothing to stress over and make the most of your wedding amazingly.
JW Marriott Mussoorie Walnut Grove Resort & Spa
JW Marriott Mussoorie Walnut Grove Resort and Spa is set in a picturesque exuberance of radiance and tranquility. This resort is one of the most luxurious wedding venues in Mussoorie suggested by the wedding planners in Mussoorie that offers you unmatched hospitality with a thoughtfully curated venue for your special occasion. They happily take pride in providing a venue so beautiful to behold and in taking care of their guests genuinely so that each event held there is an experience to cherish.
Sterling Mussoorie
The queen of the Hills, Mussoorie, is not only a tranquil gateway for tourists but also a mesmerizing location to host wedding functions and parties. Enjoy the beautiful scenery of green sloppy terrains while enjoying your special day. Sterling Mussoorie ticks all the boxes to provide you with world-class facilities and services when it comes to hosting pre or post-wedding functions. Sterling Mussoorie is a luxury resort and hotel, well-known for its warm welcome and great hospitality toward its guests. Host a fantastic event amidst the hills and make precious memories.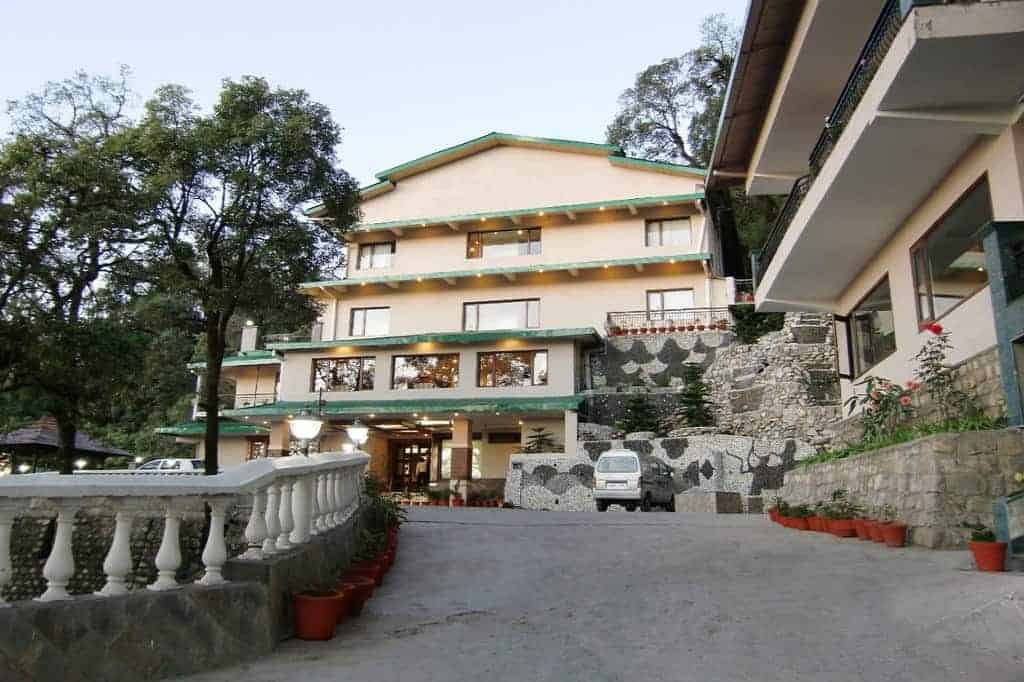 Hotel Madhuban Highlands, Mussoorie
Hotel Madhuban Highlands is a wedding venue located in Mussoorie. It is an elegant yet contemporary-styled venue that creates a great ambiance for weddings and other wedding-related ceremonies. This venue has its own uniqueness which gives its guests and their event that same unique atmosphere for their occasion. This venue has the potential to be the dreamland that you have always wanted your wedding venue to be. The venue has an inviting ambiance which makes everyone feel welcome. This impressive banquet hall requires just a few fairy lights and dazzling smiles, and it will look absolutely magical on your wedding day.
Welcomhotel The Savoy, Mussoorie
Welcomhotel The Savoy Hotel in Mussoorie has been famous for inviting delighting famous dignitaries and royalties from India and abroad. This hotel welcomes its guests with heart-warming services and world-class hospitality. Today, also this hotel stands in glory and is ready to turn the clock back in time for fine living. Getting married here is just like a blessing.
What Makes Star Wedding & Event Solutions Top Destination Wedding Planners in Mussoorie?
We are top-rated wedding planners in Mussoorie and offer a wide range of services. These include the management of all wedding functions, from design to execution, or we can help you decide how much participation you would like. We're happy to assist you in either of these cases. We promise exceptional designs, personalized services, and careful attention to every detail. Our skilled and experienced team will manage every aspect of your wedding. Star Wedding & Event Solutions will ensure that your wedding is remembered in a memorable way. Our goal is to make our client's special events memorable.
Mansi Khanna, The Star Wedding & Event Solutions was a pioneer in this field. She combined her innovative ideas & people skills to manage staff for the perfect start.
She said, "The Indian wedding isn't about the bride or the groom. It is about family and friends." As much as I plan for the best weddings possible, I also prepare myself for unexpected events. Even the best-laid plans may fall apart. It is how you manage to put it together that makes the difference.
WHAT WE HAVE IN-HOUSE …!!!
Star Wedding & Event Solutions goes beyond events. It designs, develops, and buys its own products. The company has a 40,000-square-foot warehouse. A warehouse of 40,000 sq. ft. for stocking and in-house manufacturing, and an efficient and skilled team of 16 executive members as well as 85 permanent production staff make events run smoothly and absolutely delightful.
What is A Destination Wedding?
A destination wedding is a wedding held in a setting away from your hometown. Oftentimes, a destination wedding and the honeymoon are celebrated in the same venue.
Why Mussoorie is Famous for Destination Weddings?
Mussoorie located in the mighty hills and also known as the Queen of Hills is an outstanding choice for couples who want to celebrate their wedding among the exotic hills. Tying the knot amid a panoramic view and in nature's lap is a dream of many couples, and by having the Destination Wedding in Mussoorie one can certainly transform his/her dream into reality.
"You guys are legendary! You guys are great and having amazing support & service. I couldn't ask for any better. Special thanks for crafting a spectacular mehendi by Mansi Khanna at our residence and the very gala sufi night which we are not able to get over.. Thank you!"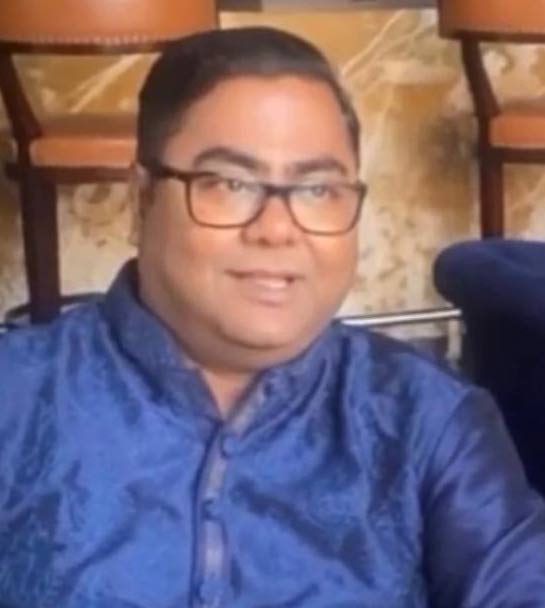 "We really appreciate Mansi and the whole team of Star Weddings for the level of creativity that they gave to our wedding. The enthusiasm, organisational skills and dedication to every event during our wedding was outstanding and communication was always a pleasure."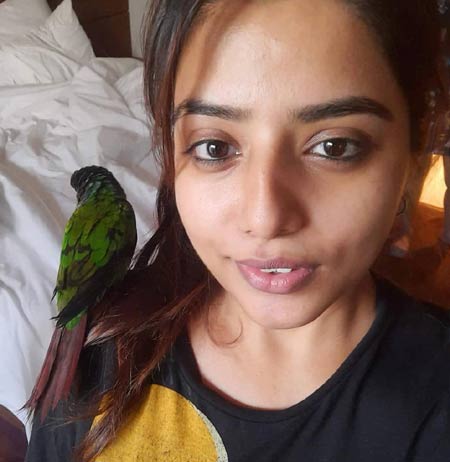 "Heartfelt thanks to Star Weddings for making my dream wedding come true. You guys are the best in the industry. Thank you for being a family and understanding all my wishes and fulfilling them. The wedding journey was smooth & perfect one that words can't describe it."