Affordable Wedding Planner in Rishikesh by Star Wedding & Events Solutions
Looking for an affordable Wedding Planner in Rishikesh? You are at the right place as Star Wedding & Event Solutions is here to assist you. Why settle to settle for something that isn't great when you can get only the best using the same sources? To turn your wedding into an event full of memories that are etched in the minds of all your beloved family and friends, we are the ideal option.
There are a lot of wedding planners in Rishikesh only a handful will meet their promises. Even less can meet your expectations. Star Wedding & Event Solutions is one of the few that will surpass your expectations in order to help make your event memorable. We are a top Wedding Planner in Rishikesh that makes use of the stunning beautiful beauty of holy Rishikesh in its full potential. We will capture the stunning beauty of Rishikesh on your wedding day.
Let's Know About Rishikesh
Rishikesh, a small town but a very popular place for yoga, is quite picturesque. There are many multi-cuisine restaurants and adventures like rafting or bungee jumping in this holy spot. The place is most well-known for its spiritual significance but has many other attractions. Each year thousands of tourists travel to Rishikesh every year to take the holy dip at TriveniGhat or shop from the many handicraft shops scattered throughout the city. This famous pilgrimage spot is also home to the Beatles Ashram, ParmarthNiketan, and NeelkanthMahadev temple.
Host a Pleasant Destination Wedding in Rishikesh
Although there are many amazing locations that come to mind when searching for a destination wedding venue, Rishikesh is still a special place. It is located at the foothills Garhwal Himalayas, which gives it a stunning scenery that will delight your eyes. A destination wedding in Rishikesh offers a different kind of vibe, which is both casual and formal.
Your guest will be captivated by the sweet, holy sounds of temple bells. The city is also home to the Ganges River, which is a true paradise for nature lovers. This destination not only appeals to the aesthetic senses of people but also helps them appreciate their religious and cultural heritage. Rishikesh is the ideal destination for a Hindu transitional wedding.
Consult the Best Destination Wedding Planner in Rishikesh for Your Dream Wedding!
You need the top Destination Wedding Planner in Rishikesh to fulfill your dream wedding. We're here to help you fulfill your wedding wish. We have successfully completed a number of events and client satisfaction is our ultimate goal. We'll help you transform your wedding into a royal one and help make memories that will last forever. You only have one thing to accomplish and that is to enjoy this occasion because we are here to arrange everything for you.
What Are Some Affordable Destination Wedding Venues in Rishikesh?
There are many best locations for weddings in India but Uttarakhand offers the most beautiful destination wedding in the Rishikesh location. A destination wedding is a great way for couples to have a happy and relaxed wedding without having to spend a lot of money. You can customize every detail according to your expectations. You can make the wedding day as relaxed or fun as you like. Enjoy the night under the stars and the cool breeze. You can also enjoy the music and songs and have a lot of fun. It's more than traditional marriage.
Wedding at Divine Resort
The Divine Resort is the ideal location in Rishikesh for Weddings. Traditional wedding ceremonies can take place under open skies with views of the mountains while a gentle breeze from the holy stream rises to bless the couple. If we talk about divine resort Rishikesh wedding cost it will be pocket friendly if you hire our Wedding Planner in Rishikesh.
Taj Rishikesh
The 5-star Taj Rishikesh Resort & Spa in Rishikesh is located in the Himalayan foothills on the banks of the Ganga. This peaceful haven is located 30 km from Rishikesh's world-famous religious & yoga center. It is a quiet village where you can take a break and reflect on things far deeper than the surface. This address is truly out of the ordinary. The 12.5-acre Rishikesh luxury resort is intended to blend in with its surroundings. The piece creates a variety of spatial sensations, which adds to its organic feel. We can say that this location is perfect for your Rishikesh Wedding.
The Neeraj River Forest Resort
There is nothing like the tranquility and excitement that a river can bring to a place like this one. The Neeraj River Forest Resort offers everything you need: the weather, the gushing sounds of the rushing rivers, birds chirping, and cool water gently stroking your hands to revive your mood. The tranquility and warmth of this location are well-known, helping to reduce the jitters. It is far from the hustle and bustle of city life, but still close to nature. They have created the perfect combination for your special day.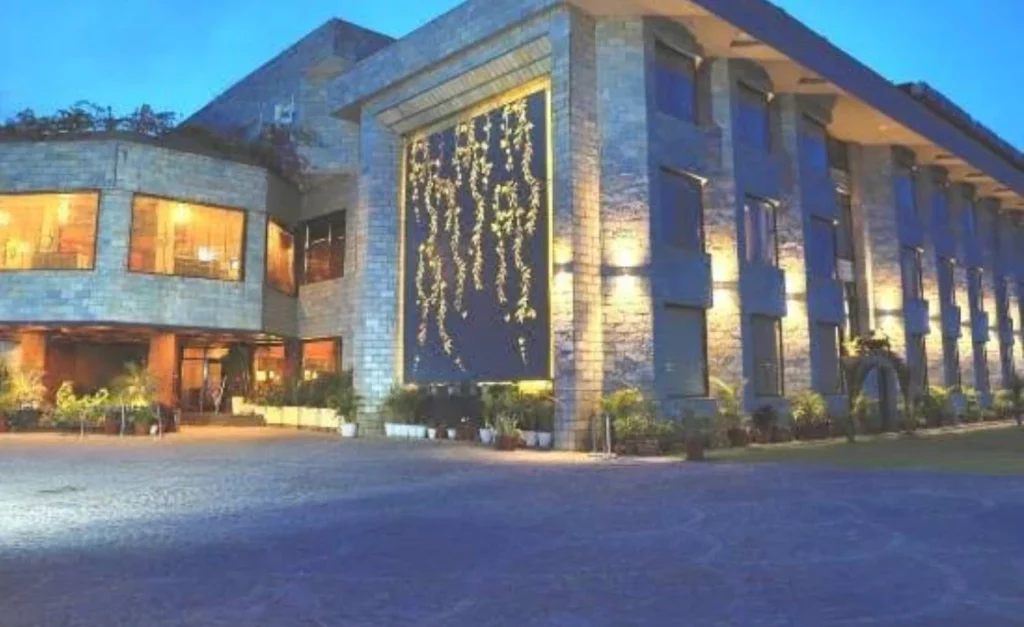 Hotel Natraj, Rishikesh
The luxurious Hotel Natraj in Rishikesh can be used for extravagant and grand weddings. It is an entire destination and is surrounded by natural greenery. This is the ideal spot to host your dream wedding. You will have a memorable experience and an unforgettable atmosphere for your big day. You will find a few rooms that offer luxurious amenities to make your stay memorable and comfortable. You can have a theme wedding with tranquil backdrops or at the pool in the lush green garden. The decorators in the house will handle all aspects of the décor, including floral arrangements, seating details, and overall layout.
Mahayana Resort Rishikesh
You will treasure your wedding day for many reasons. You can hold your wedding at the Mahayana Resort in Rishikesh, and watch the celebrations unfold exactly as you envisioned. Each structure and every view at the resort are a wonder and a delight to the eye. It can host everything you need, from wedding ceremonies and cocktail parties to sangeets and Mehendi events. They offer many options to customize your wedding celebrations, so you can celebrate your own personality and your partner's. The resort has 20 rooms that offer luxury and comfort. The lawn garden can hold 100 guests in a seating or 180 floatings.
What Makes Star Wedding & Event Solutions the best Destination Wedding Planners in Rishikesh?
At Star Wedding & Event Solutions in Rishikesh, our highly skilled team of destination Wedding Planners is always ready to assist with planning your perfect destination wedding. From selecting the venue that meets your expectations and creating a royal bridal entry all the way through selecting the ideal cuisine; let us handle every detail for you so that your day becomes truly perfect – whether it be in Rishikesh, Jodhpur, Bangalore, Jim Corbett National Park Turkey Thailand and beyond!
Why Choose Rishikesh for the Destination Wedding?
Rishikesh huddled at the foothills of the Garhwal Himalayas is enchantingly beautiful and sure to be a delight to your eyes. This place is both serene and solemn. The sound of the temple bells ringing far off is like music to your ears. The city's holy Ganges River is nothing less than a natural paradise. It is always a bonus to have the charming, ever-present company of yogis, and the unending scent that wafts through its breeze. Destination weddings in Rishikesh are a surreal way to celebrate your love.
What is The Best Time to Have a Destination Wedding in Rishikesh?
Considering the weather conditions in Rishikesh, the best time to visit Rishikesh or to plan your wedding is from March to May and from October to February. This time is best for planning a destination wedding in Rishikesh as the weather is suitable this time. During Rainy Season i.e from June to September, the weather is not suitable for hosting an event and the roads are not safe to travel.
"You guys are legendary! You guys are great and having amazing support & service. I couldn't ask for any better. Special thanks for crafting a spectacular mehendi by Mansi Khanna at our residence and the very gala sufi night which we are not able to get over.. Thank you!"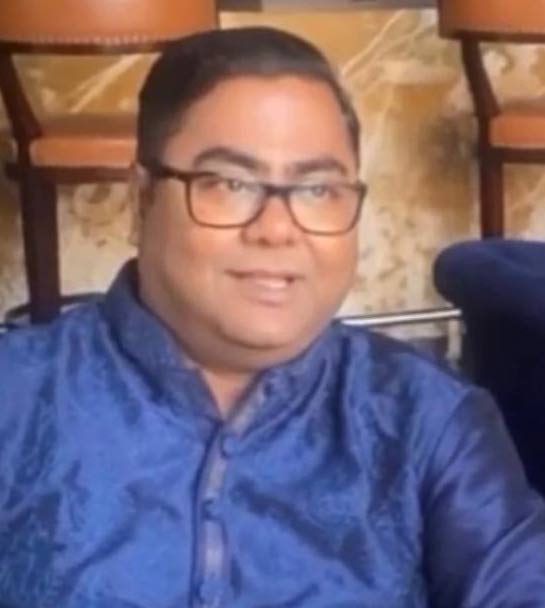 "We really appreciate Mansi and the whole team of Star Weddings for the level of creativity that they gave to our wedding. The enthusiasm, organisational skills and dedication to every event during our wedding was outstanding and communication was always a pleasure."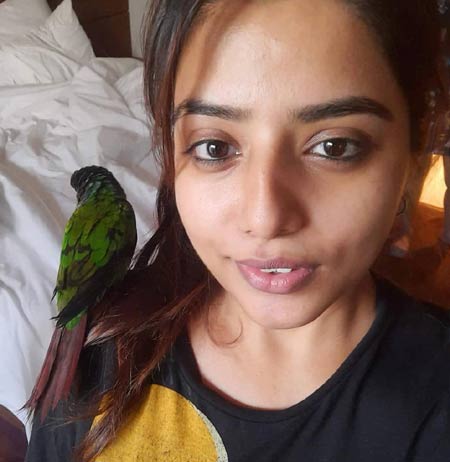 "Heartfelt thanks to Star Weddings for making my dream wedding come true. You guys are the best in the industry. Thank you for being a family and understanding all my wishes and fulfilling them. The wedding journey was smooth & perfect one that words can't describe it."