Plan A Royal Udaipur Wedding with the Experienced Wedding Planners in Udaipur
To fulfill your dream of a royal wedding, you need the best Wedding Planners in Udaipur who are experienced and can give a royal touch to your wedding. Think of tying the knot with your better half in a majestic palace, undoubtedly it is the most memorable moment in your life. Rajasthan, a land full of aesthetic views of Aravalis and Thar is also home to some of India's magnificent forts and palaces. From Amer Fort to Kumbalgarh Fort and from Jal Mahal to Taj Lake Palace, it is full of mesmerizing monuments. Udaipur, the city of lakes stands out to be the most favored destination for those planning to have a royal Destination Wedding in Udaipur. The city surrounded by the beautiful hills of Aravali and lakes also has a number of imperial palaces for destination weddings like Shiv Niwas Palace, The Lalit Laxmi Vilas, and many more. An experienced Best Wedding Planner in Udaipur will assist you in selecting the best place for your wedding according to your liking.
What Does a Wedding Planner Do?
A wedding planner assists the couple with the management and organization of all the events involved in the wedding. It typically starts with meeting with the couple and understanding their expectations and needs. After getting a clear idea about their dream wedding and understanding the budget, a wedding planner presents the best plan for the wedding under the allotted budget. The experienced wedding planner has many contacts with businesses and they are able to arrange weddings hassle-freely with no last-moment delay. The overall duty of the wedding planner is to take on all the responsibility of the wedding on their shoulder and let their client enjoy their wedding tension freely. Hire today the Best Wedding Planner in Udaipur for hassle-free destination wedding planning.
Let's know about the destination wedding!
A destination wedding is a wedding that takes place outside of the city or town that the couple lives in. Usually, a destination wedding takes place at a location that offers aesthetic views and a pure vibe. To execute a destination wedding, you need wedding planners to do all the tasks and arrangements. A destination wedding gives a royal touch and lifelong memories to the couple.
Destination Wedding Resorts in Udaipur Suggested by Wedding Planners in Udaipur!
As talked earlier, there is a long list of mind-boggling destination wedding resorts in Udaipur. Here are some of the resorts that are preferably recommended by the experienced best Wedding Planner in Udaipur city:-
The Oberoi Udaivilas – A Luxury Venue
Situated on the banks of Lake Pichola, The Oberoi Udaivilas is a luxury wedding destination. The location of the luxury resort offers a mind-blowing view and the beauty of the resort delivers a perfect feel of a royal destination. The guests are given royal treatment and detailed attention is paid by the staff. There is a long list of services provided in the resort that is from catering and Alcohol to personalized decorations. The resort provides luxurious banquets to give the royal vibe at all the pre and post-bookings.
Taj Lake Palace – Wedding in Udaipur 
Taj Lake Palace is one of the most appealing banquets in the city of Udaipur. Away from the hustle of the city, this hotel gives a pure and royal vibe to its guests. The hotel management tries to make every event in their hotel a memorable one irrespective of how big or small it is. The hotel delivers a majestic view with royal hospitality which makes it a perfect location for a royal destination wedding.
The Udai Bagh – A Royal Destination
With the experience of more than 19 years in the field of hospitality, The Udai Bagh stands out to be an outstanding choice for people planning a destination wedding in Udaipur. The Udai Bagh Resort offers all kinds of services from a simple event to an elaborate royal wedding, you will get to do everything perfectly here. All kinds of facilities for a perfect wedding are provided inside the venue. Depending upon your choice and expectations, this hotel offers you everything for have expected for your destination wedding.
Why You Should Hire A Best Wedding Planner in Udaipur?
Your wedding is one of the most significant moments in your life and you do not want to indulge in any kind of worry and hurry on your wedding day. When you hire the Best Wedding Planner in Udaipur, then you are free to enjoy your wedding with your family without any worry. It is the duty of wedding planners to arrange everything and deal with the vendors to arrange everything on time as per your choice and wishes. Through their experience, the best Wedding Planners in Udaipur know and understand every element of wedding planning, and they do everything to make your dream wedding come true. As we all know, last-minute glitches are normal in our weddings but to avoid these glitches, you can experienced wedding planners.
Our age-old perception is that hiring a wedding planner is expensive and costly but it is not true at all. Instead, hiring Wedding Planners in Udaipur is like an investment you make to avoid any kind of expenditure going out of your budget. With expertise in planning, wedding planners understand your budget and your expectations and execute the plan accordingly to give you the lifelong memories of a destination wedding in your budget. We have a lot of expectations for our wedding, a wedding planner listens to your plan and expectations carefully and provides you with the best solution based on your liking to make your wedding memorable.
Why We Are the Best Destination Wedding Planners in Udaipur?
When you think of hiring the best Destination Wedding Planner in Udaipur, Star Wedding & Event Solutions is the right place to end your result. From impressive invites and event decor to selecting the right theme, leave everything to us. We serve as the best destination Wedding Planner in Udaipur. We will keep in mind all your needs and expectations for your destination wedding to decide the best possible plan for you. Our focus is on creating your wedding memorable for you and your partner for lifelong. Hire us and let us do the smooth and complete execution of all of your wedding events.
At Star Wedding & Event Solutions, our team of highly skilled team members is always enthusiastic about giving your wedding a touch of romanticism and royalty. We look forward to helping you in selecting the right venues as per your expectations, amazing bridal entry, and much more. You are not meant for a boring and dull wedding, hire the Best Wedding Planners in Udaipur and make your wedding day the best one in your life.
The Qualities that Differentiate us From Other Destination Wedding Planners in Udaipur:-
Patience: We always listen to our clients very carefully and patiently to get a clear image of what our client is expecting from us.
Imagination: Each of our clients has something different in their minds. So we always try to think out of the box and get to know and serve something different and more than expected.
Creativity: As wedding planners, our creativity is our main key tool. Planning has different challenges at every step, being creative gives us the ability to find out unique solutions to unique problems.
Commitment: As the best wedding planners in Udaipur, we are always committed to serving what our clients have expected from us and we assure that our client enjoys their wedding without any worry.
How Do We Work?
Being the Best Wedding Planner in Udaipur, we take care of all small and big events that happen at our client's weddings. We make sure of detail in our work and that our client gets more than what has been expected from us. From the day of booking to the day of the last event at a wedding, we take all the responsibilities on our shoulders. We take the responsibility of making the most special day in our client's life to be full of lifelong memories.
"You guys are legendary! You guys are great and having amazing support & service. I couldn't ask for any better. Special thanks for crafting a spectacular mehendi by Mansi Khanna at our residence and the very gala sufi night which we are not able to get over.. Thank you!"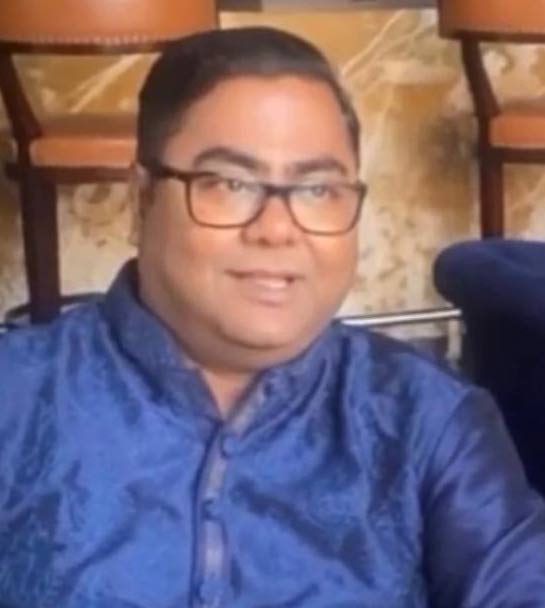 "We really appreciate Mansi and the whole team of Star Weddings for the level of creativity that they gave to our wedding. The enthusiasm, organisational skills and dedication to every event during our wedding was outstanding and communication was always a pleasure."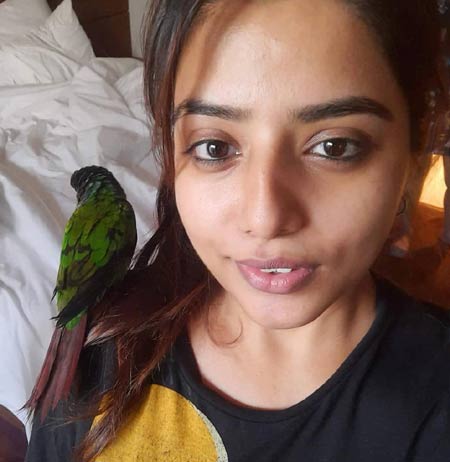 "Heartfelt thanks to Star Weddings for making my dream wedding come true. You guys are the best in the industry. Thank you for being a family and understanding all my wishes and fulfilling them. The wedding journey was smooth & perfect one that words can't describe it."