The Best Luxury Indian Wedding Planners in Thailand to Plan Your Dream Wedding
Destination Wedding in Thailand is actually in trend right now and if you are planning to do a Destination wedding in another country Thailand will be a great place for you. Hire Indian wedding planners in Thailand and make your dream come true on your special days with your loved ones.
Thailand, also known as the "Land of Smiles", has been a popular destination for weddings over the past decade due to its cultural diversity, stunning natural landscapes, warm hospitality, and lavish venues. Imagine your perfect day when you get married in this beautiful landscape. Many airlines fly to Thailand from India. Indian nationals prefer Thailand because it is close to India.
Thailand is a well-known holiday destination with many things to do. Thailand is also a popular destination for health and wellness, boasting a large number of detox and healing centers. You can visit thousands of temples, cultural centers, and Thai royal palaces that promote the unique Thai culture. Thai food is an integral part of the Thai way of life. With Thai food becoming more popular worldwide, Thai food can be found on the streets and in fine dining restaurants. Thailand's beautiful beaches and islands are a must-see because of their uniqueness and beauty. Thailand offers a wide range of water sports, including parasailing, snorkeling, and jet skiing. There are infinite reasons to go to Thailand so what are you waiting for? Contact Us Now and Hire one of The Best Indian wedding planners in Thailand and make your special day a Success.
About Destination Wedding
A destination wedding is a wedding held away from the Location of the Groom & Bride, location of the wedding can be in another city or in another country totally depending on the Budgets and Requirements of the Couple who is going to marry. Their wedding day is the most memorable moment in a couple's lives. Destination weddings in Thailand are a great option for couples. It is a country with a rich cultural heritage and beautiful beaches. Some other locations in India are also famous for destination weddings like JAIPUR, UDAIPUR, RANTHAMBORE, RISHIKESH,  JODHPUR JIM CORBETT, and GOA SHIMLA. 
Why did Indian Wedding Planners Suggest Thailand for a Destination Wedding?
Thailand is extremely appreciative of Indian culture. There are also officials in Thailand who can perform rituals for many religions, including Christianity, Hinduism, and Christianity. The Thai people are generally very friendly, welcoming, and kind.
Destination Wedding Venues in Thailand for Romantic Wedding
The best hotels in Thailand are found in major cities. Four Seasons Hotels, Sheraton, JW Marriot, and others. They are available to host your destination wedding. If you're planning a beach wedding in Phuket, some properties have a larger beachfront. These luxury hotels have the best infrastructure. These hotels can accommodate your guests, and they can also arrange indoor or poolside weddings. Thailand is an affordable destination. The rates charged for luxury hotels in Thailand are similar to those in India. The Best wedding planner in Thailand is essential to ensure that your destination wedding stays cost-effective.
So Sofitel Bangkok
For a large wedding ceremony, Sofitel Bangkok may be the best venue in Thailand. There are 237 standard and suite rooms, each themed after the five elements of Thai mythology.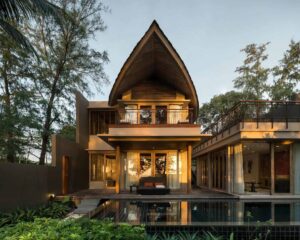 Renaissance Phuket Resort
The Renaissance Phuket Resort is a top Wedding venue in Thailand. The resort is only 15 minutes from Phuket International Airport. It offers privacy so that your special day can feel completely yours. The staff at the resort is so friendly, polite, and helpful, that the whole ceremony will feel like a breeze for you and your wedding planners.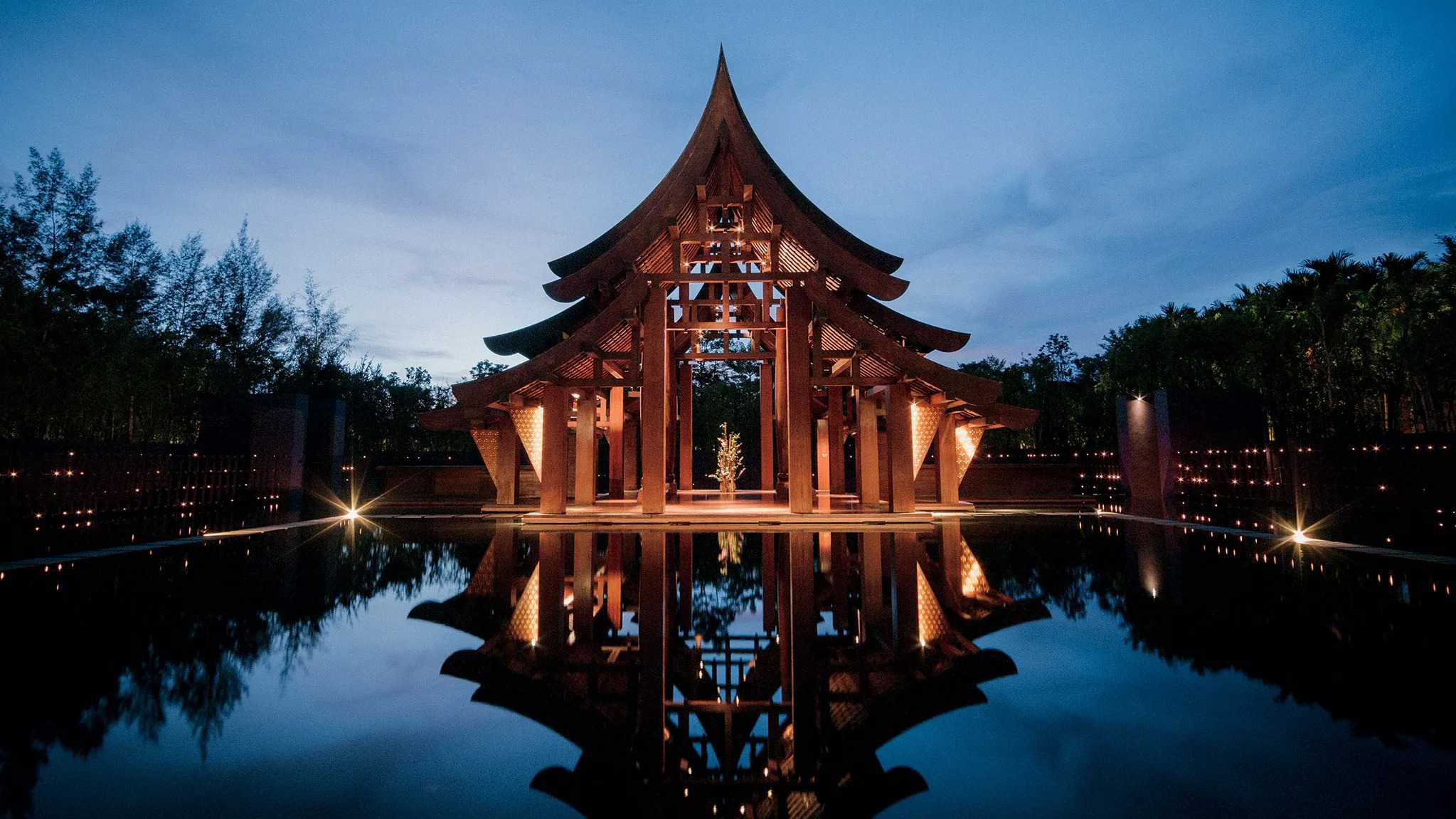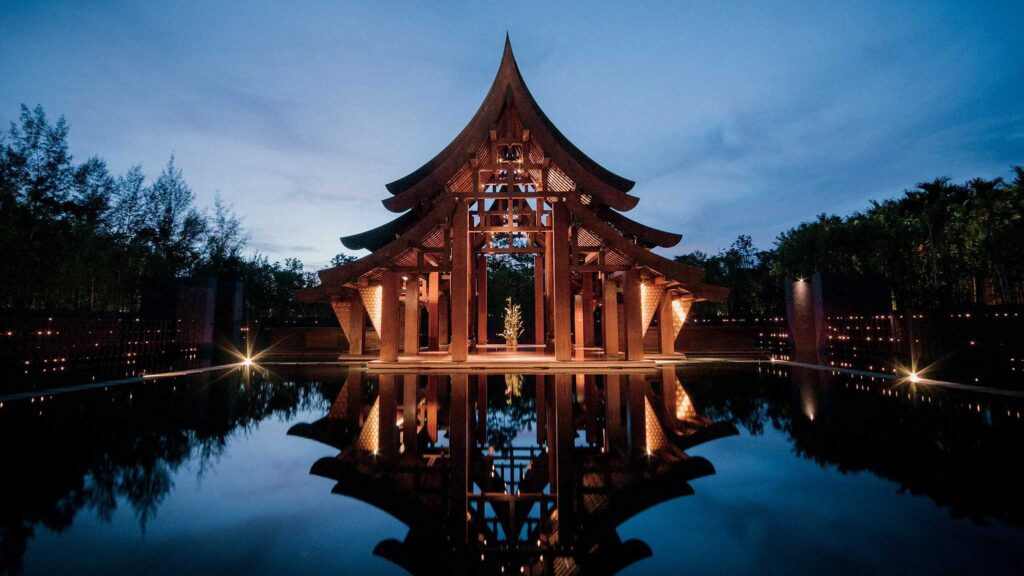 Phulay Bay Ritz Carlton, Krabi
The Phulay Bay Ritz Carlton Reserve is a private location for wedding parties. It is located right next to the Andaman Sea beaches on Ao Nang Island in the Krabi Province. The beautiful white sands of this private beach make the ideal setting for the wedding ceremony. You can also exchange vows against the setting Sun for a truly memorable experience.
Amari Ocean Resort
The Amari Ocean Resort, a 20-story 5-star hotel located in the northern part of Pattaya is the best place to see the stunning ocean views. Its large deluxe and suite rooms can easily be your perfect venue for your wedding. Each room has floor-to-ceiling windows and balconies with ocean views. The resort is close to the beach and offers catering services from its award-winning Mantra Restaurant. The Amari Ocean is one of the Best Thailand wedding venues.
Sala Phuket Resort
Sala Phuket Resort has the best private pool villas in Mai Khao. It also offers easy access to the beaches. The rooms are large and have beautiful interiors. The staff is friendly and helpful. It is protected from the public, making it a private location for wedding functions. The beach's golden sands are the ideal setting for vow exchanges. Receptions can be held on the resort's lush green grounds.

Rayavadee Railay
 Rayavadee Railay, a beautiful place for a small but elegant wedding and one of Thailand's most spectacular wedding venues, is located in Krabi. The most stunning thing about this place is the private beach. However, the grotto is a natural cave built into a limestone cliff. Its blue-green waters make it one of the top wedding venues in Thailand. All packages include a couples spa, as well as provisions for food and liquor for guests.
Naka Island Resort
Naka Island is a private resort on an island that is only inhabited by the staff of the hotel and two fishing villages. The remote island off Phuket is a great place to exchange vows if you are planning an Indian marriage. The five-star resort is luxurious, it's no surprise. Phang Nga Bay is a beautiful location for a stunning wedding ceremony. However, the resort is also quite beautiful with plenty of amenities and rooms to make your wedding memorable.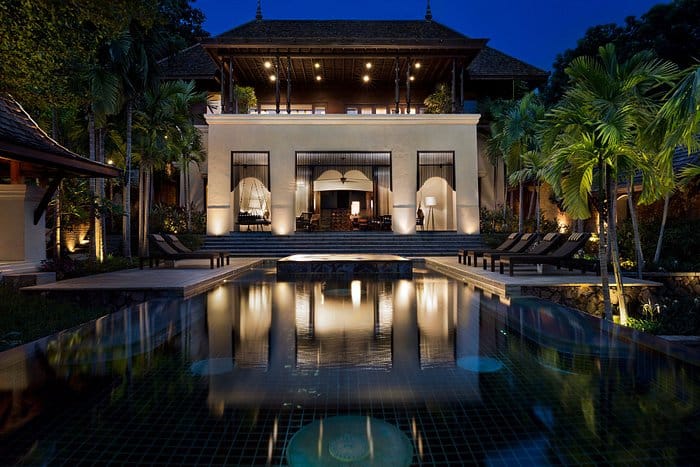 Four Seasons Resort Chiang Mai
Four Seasons resort, Mae Rim town, offers the best packages and services for weddings. It is the perfect place to get married with its spacious rooms and friendly staff. If you're looking for a place to wed your partner in the middle of the paddies and set against the majestic peaks of Doi Inthanon, the northern highlands of Chiang Mai are the ideal Thailand destination for your marriage.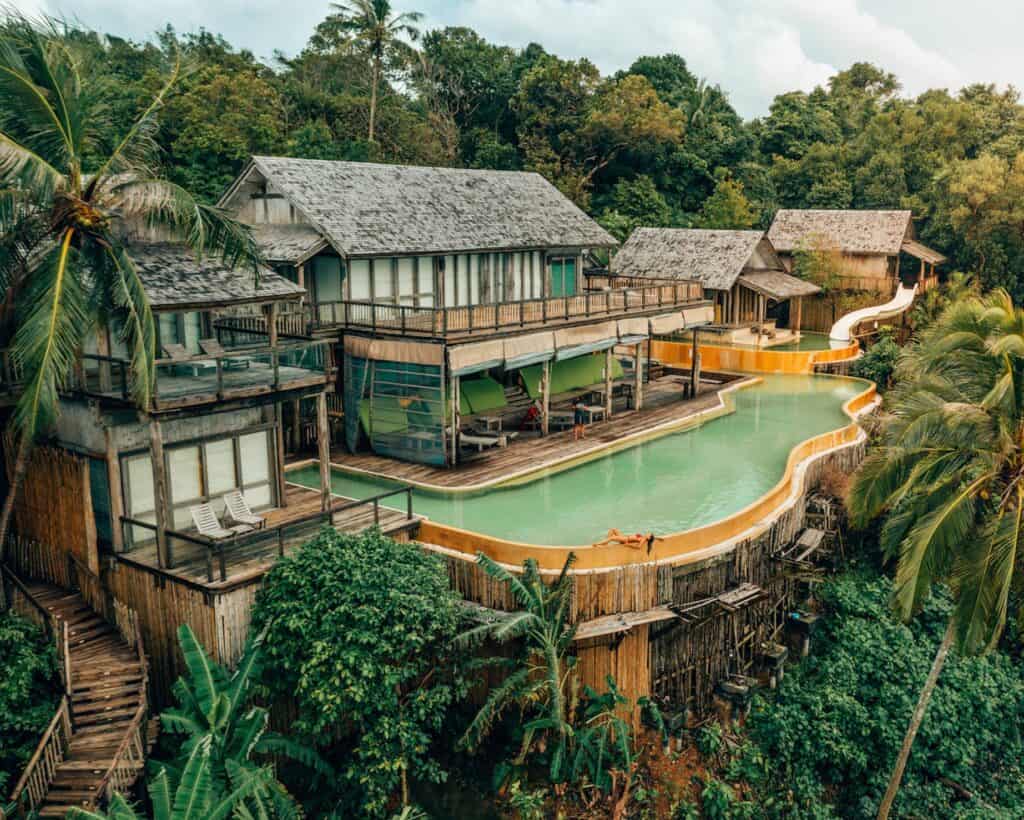 Soneva Kiri
It is one of the most popular destination wedding venues in Thailand. You can have your ceremony in the forest, on the beach, or underwater. There are many options. The tree pod is a significant attraction where newlyweds can enjoy breakfast every morning following their wedding.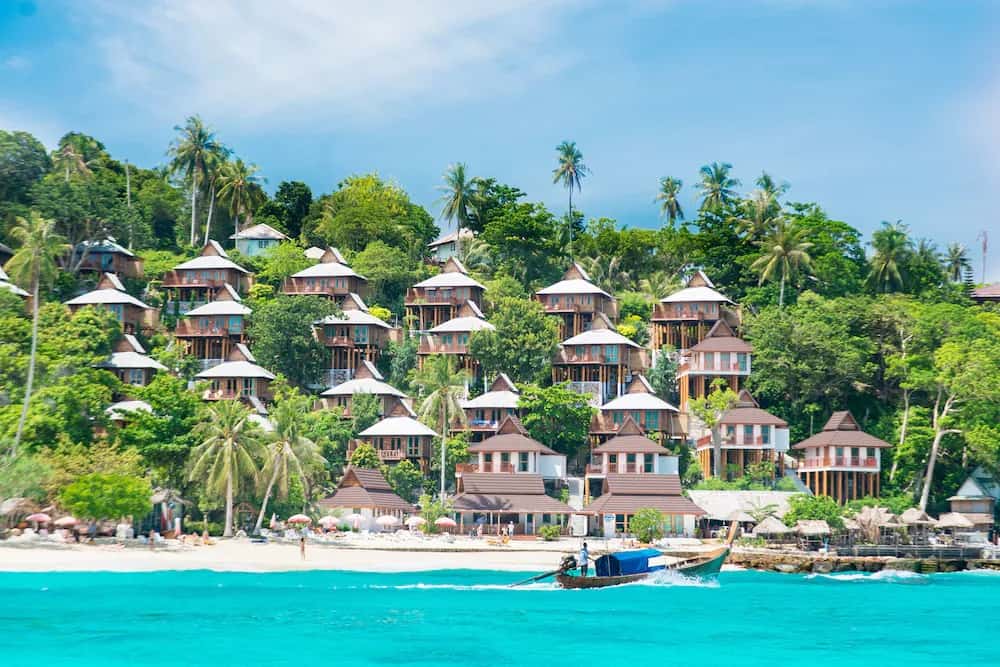 The Phi Phi Beach Resort
If you're looking for the ideal beach wedding, Phi Phi Beach Resort is the right place. The resort features wedding garlands, flower arches, and stunning views of Maya Bay. Visitors will find the Phi Phi Islands a paradise. You can enjoy the stunning beaches, the amazing nightlife, scuba diving, and local cuisine.
Why Choose "Star Wedding & Event Solutions" As Your Indian Wedding Planners in Thailand?
We are a Team with a passion for luxury and hospitality. This is reflected in every wedding's design and planning. Our team of highly skilled wedding planners in Thailand will manage all aspects of your big day. This includes the selection and budgeting of the perfect venue and the styling of the wedding with the floral arrangements and decor you have chosen. We are here with more than 450 Domestic and destination weddings all around the globe. We've gathered the top food and catering companies around the globe to offer you a wide range of international and local cuisines to choose from.
Star Wedding & Event Solutions are one of Thailand's most prominent Indian destination wedding planners. Our experienced team is dedicated to creating your dream Thai wedding. We will make sure that your wedding is one of the most special moments in your life.
Best Time for a Destination Wedding in Thailand?
Thailand boasts a tropical and exotic climate all year. Thailand's tropical climate is ideal for weddings in tropical destinations. It has clear skies and moderate heat. Although Thailand has a monsoon season from June to November, it doesn't rain often. Because of the optimal temperature and weather conditions, November through February is the best month to host a destination marriage in Thailand.
"You guys are legendary! You guys are great and having amazing support & service. I couldn't ask for any better. Special thanks for crafting a spectacular mehendi by Mansi Khanna at our residence and the very gala sufi night which we are not able to get over.. Thank you!"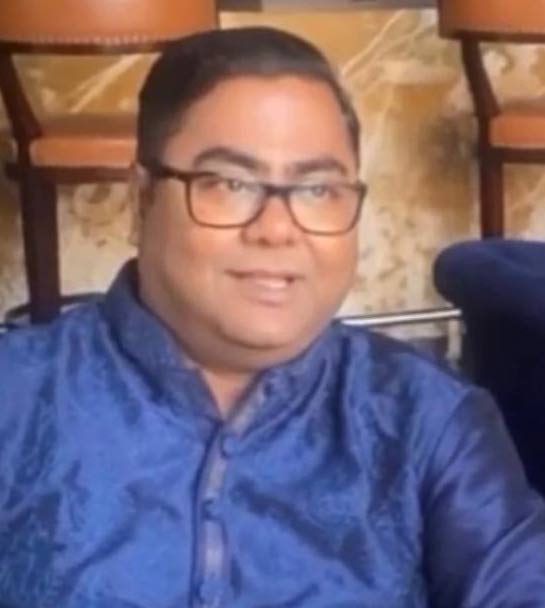 "We really appreciate Mansi and the whole team of Star Weddings for the level of creativity that they gave to our wedding. The enthusiasm, organisational skills and dedication to every event during our wedding was outstanding and communication was always a pleasure."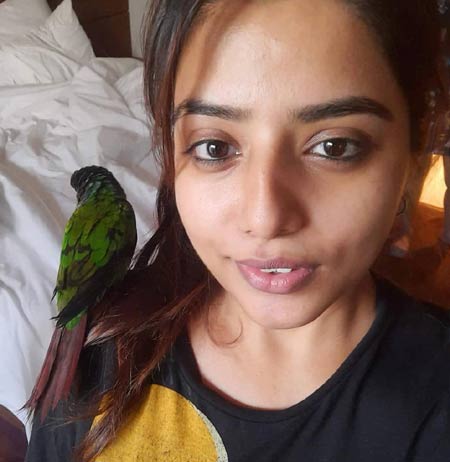 "Heartfelt thanks to Star Weddings for making my dream wedding come true. You guys are the best in the industry. Thank you for being a family and understanding all my wishes and fulfilling them. The wedding journey was smooth & perfect one that words can't describe it."