Indian Wedding Planners in Turkey – Your Dream, Our Pleasure
You want a flawlessly organized wedding ceremony. Star Wedding & Event Solutions is the best company to help you plan your wedding. We understand the emotions of the bride and groom as well as their families. This is what marriage involves. We are the best Indian wedding planner in Turkey. All aspects of your dream wedding will be covered within your budget.
The day two people marry and vow to remain together forever is called marriage. Is it really that simple? But it is more than that. It is more than two people getting married. It is about the vendors you partner with, the place you choose, and the people you invite to your wedding.
Turkey is a country of incredible beauty. You will be amazed at the beauty of this place. It is home to the most beautiful mountains and tranquil beaches. Its structures and architecture are amazing and inspiring. It is a place that has a lot to offer in historical beauty. This makes it a great place to hold a destination wedding. Star Wedding & Event Solutions is the best Turkey Indian wedding planner team.
Why Turkey is a Hot Spot for Luxurious Indian Weddings
Nowadays Turkey is the most popular destination for luxurious Indian weddings. Turkey is a popular destination for summer weddings because of its diverse shopping options, luxurious hotels, and beautiful natural surroundings.
Destination weddings are ceremonies that take place outside the couple's home and require travel by most of the people involved. Some people prefer to have a small guest list in a foreign country for their wedding ceremony, as it is a private event.
India is a popular destination for weddings. However, Turkey is also a popular choice for extravagant Indian weddings. Turkey's natural beauty and numerous amenities such as shopping malls and hotels make it a great spot.
Turkey is a great place to stay for Indian couples. These deluxe hotels offer flexible indoor and outdoor spaces that can host large wedding parties.
Every Couple Should Try These Exotic Wedding Venues in Turkey
Ciragan Palace Kempinski, Istanbul
Ciragan Palace Kempinski Istanbul holds weddings on its magnificent terrace, right next to the Bosphorus. The stunning ballroom and breath-taking view of the Bosphorus will amaze guests. This venue is most famous for its wedding celebration and for wonderful interior.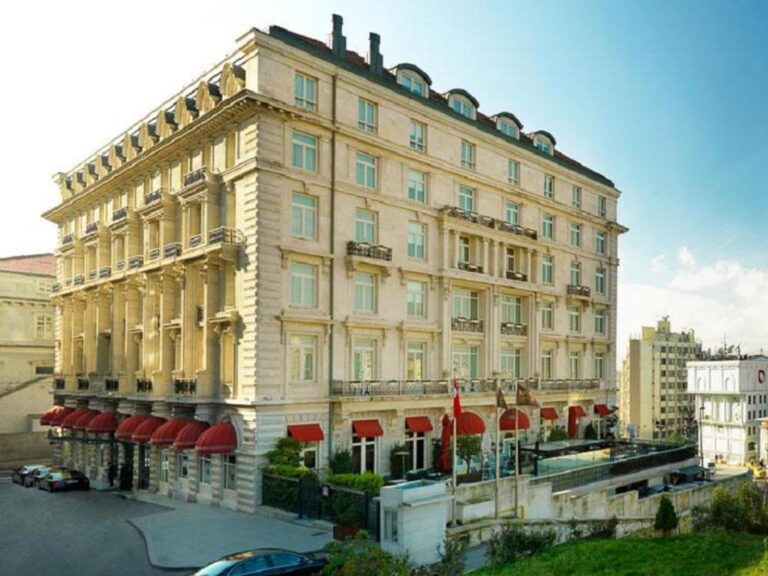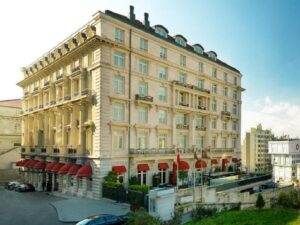 Pera Palace Hotel, Istanbul
It is filled with sunshine, unique views of Istanbul, and the Pera Palace Hotel's spirit. Many historical events have been organized by the hotel's top-class venues. Pera Palace is the perfect venue for a memorable wedding day, with its century-old glamour and modern luxury standards. It is the most famous wedding venue in Turkey Istanbul where everyone wants to get married.
Ajia Hotel, Istanbul
Ajia Hotel is the perfect place to have a wedding that will be remembered forever. It's located right along the Bosphorus and is stunning with its outstanding architecture. With its unique style and stunning view, A'jia transforms private dining into weddings. It was awarded the Conde Nast Johansens Excellence award 2009 for "Most Charming Hotel in Europe". It can accommodate 300 people for dinner and 500 for cocktails.
Calista Luxury Hotel Antalya – The Glamour of Luxury
Calista Luxury Resort was the first hotel to offer an exclusive a la carte all-inclusive experience. Calista Resort offers a wide range of activities and events that are suitable for all ages and tastes. You can relax on the parasols and loungers while taking in the breathtaking views from the complex. You can find shops, bars, restaurants, and other amenities in Belek's center, which is approximately 4km away. The resort of Belek has located approximately 43km from Antalya Airport.
Gloria Golf Resort Antalya
If you want to have a luxury and classy feel in your wedding then this resort is the perfect wedding venue for your wedding in Antalya Turkey. Gloria Hotels & Resorts is the place where the Mediterranean Sea meets the river Acisu. They have five-star resorts located in Belek, a sun-blessed, whole-year destination on the Turkish Riviera. It is just 30 km from Antalya airport. This includes Gloria Golf Resort's Gloria Serenity Resort and Gloria Verde Resorts, Gloria Villas, Gloria Golf Club, Gloria Verde Resorts, Gloria Verde Resorts, Gloria Villas, Gloria Verde Resorts, Gloria Villas, Gloria Golf Club, and Gloria Serenity Resort. The trail connects all sites via beautiful trees and plants that lead to the beach.
Gloria Golf Resort is located directly on the 500-meter-long sandy beach that emerges from the confluence of the river Acisu with the Mediterranean Sea. It has 515 rooms, making it ideal for families who want to take advantage of all the amenities offered by the hotel group.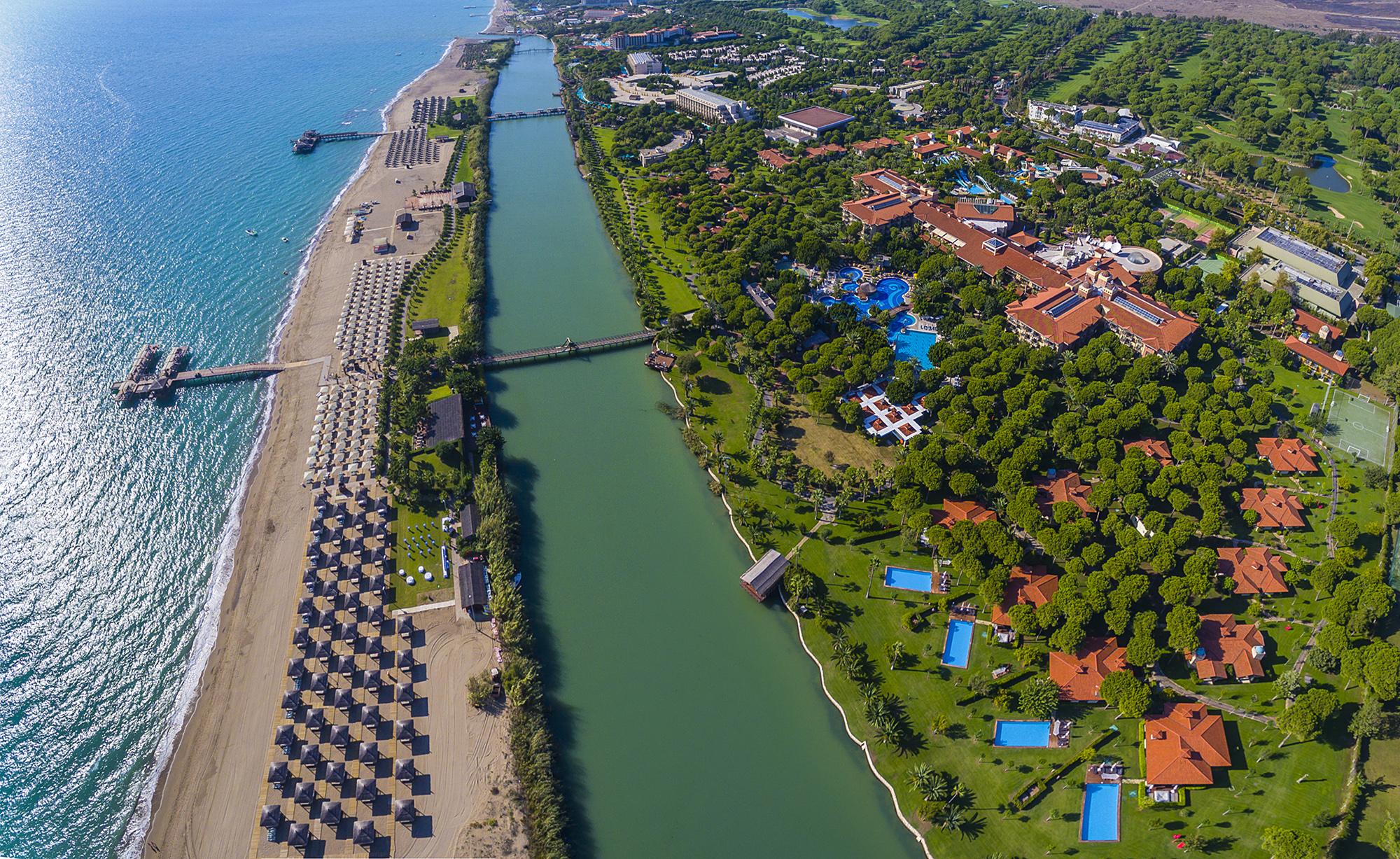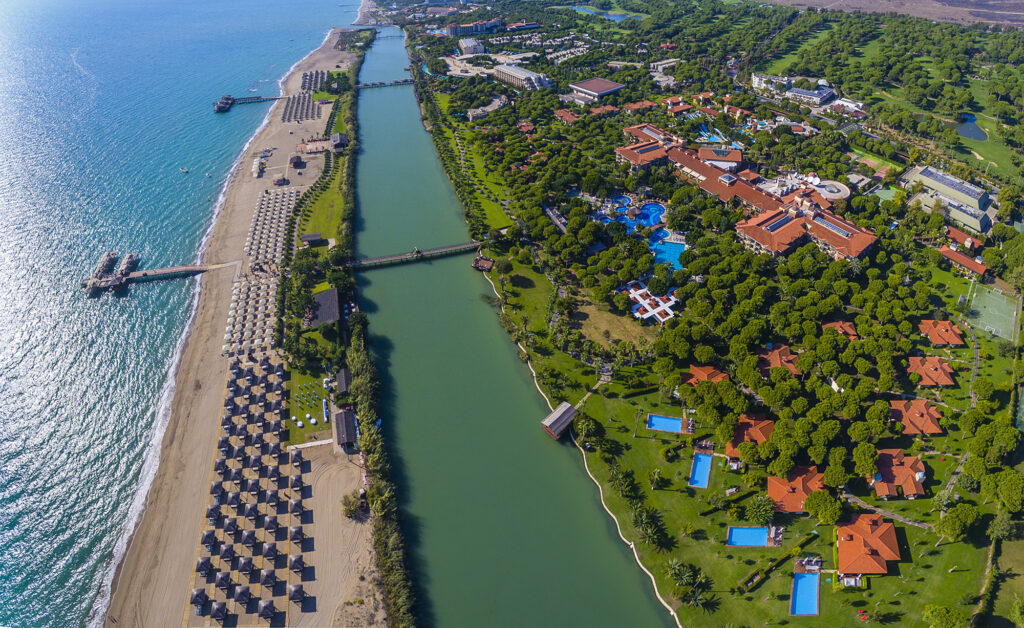 Your Indian Destination Wedding Planner for Turkey?
Star Wedding & Event Solutions is well known for its authentic services. We are reliable Indian wedding planners in Turkey who will plan your big day in the beautiful country of Turkey. It is your expectation that a wedding planner will handle all aspects of planning the wedding. You can't go wrong if you plan your destination wedding in Turkey. Our team is made up of professionals who are constantly updated on the most recent trends and designs in Turkey. The Turkey Indian Wedding Planners will handle the following:
1) We arrange a wedding according to your budget. We can help you no matter your budget.
2) We will show you the most unique and beautiful locations, taking into account your vision, budget, size, and style.
3) We will find the best videographers, florists, and caterers as well as top photographers and videographers. We find the best photographers, videographers, florists, and caterers for you in your most preferable price range.
4) We are the consultants that all vendors and businesses communicate with; we don't allow any hassle to reach you. We communicate and we negotiate.
5) We plan and streamline the day. This includes every aspect of your wedding, including when and how it will take place. We handle the whole wedding day. We manage everything, from supervising vendors to ensuring that the delivery is on time.
"You guys are legendary! You guys are great and having amazing support & service. I couldn't ask for any better. Special thanks for crafting a spectacular mehendi by Mansi Khanna at our residence and the very gala sufi night which we are not able to get over.. Thank you!"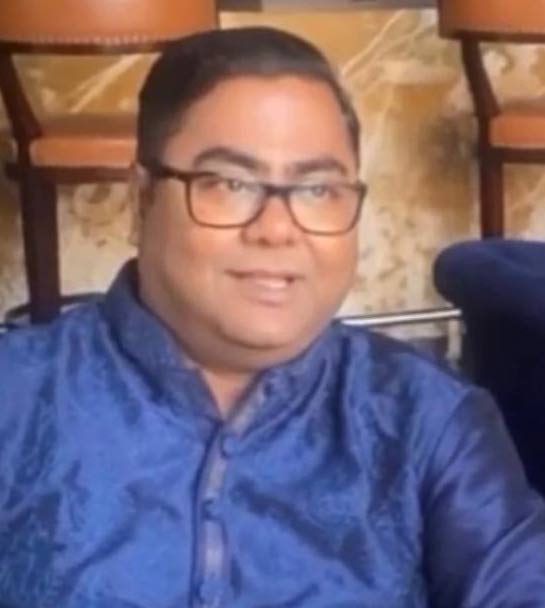 "We really appreciate Mansi and the whole team of Star Weddings for the level of creativity that they gave to our wedding. The enthusiasm, organisational skills and dedication to every event during our wedding was outstanding and communication was always a pleasure."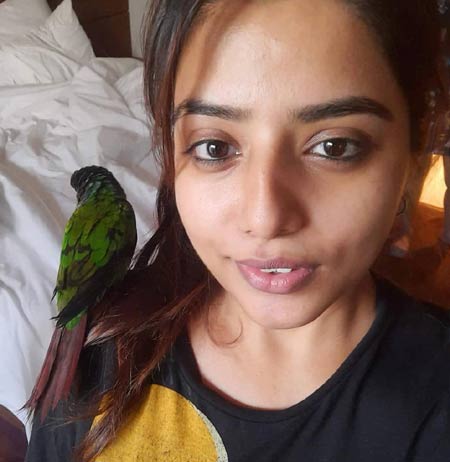 "Heartfelt thanks to Star Weddings for making my dream wedding come true. You guys are the best in the industry. Thank you for being a family and understanding all my wishes and fulfilling them. The wedding journey was smooth & perfect one that words can't describe it."