An Expert Wedding Planners in Gurgaon Can Make Your Dream Wedding Come True!
Looking for Wedding Planners in Gurgaon so before hiring a planner you should know what they will do for your special day. Nowadays, hiring a wedding planner is in trend as it is a good investment. Wedding Planners are experts who can assist couples plan their weddings so that they create a memorable celebration that they will jeep for the rest of their lives. There are a lot of skilled wedding planners, and if you're in search of a Wedding Planner in Gurgaon then we're there to assist you. Our wedding planners are becoming more popular as the demands are increasing every day. Hire us to enjoy your wedding without any worry of planning.
What Does a Wedding Planner Do?
A Wedding Planner assists the couple with the management and organization of all the events involved in the wedding. It typically starts with meeting with the couple and understanding their expectations and needs. After getting a clear idea about their dream wedding and understanding the budget, a wedding planner presents the best plan for the wedding under the allotted budget. The experienced wedding planner has many contacts with businesses and they are able to arrange weddings hassle-freely with no last-moment delay. The overall duty of the wedding planner is to take on all the responsibility of the wedding on their shoulder and let their client enjoy their wedding tension freely.
What Makes Us Trusted Wedding Planners in Gurgaon?
We know that your wedding must be perfect. With the wide array of knowledge and skills related to wedding planning available with us, we offer you a one-stop shop for all your wedding requirements and their flawless execution. We at Star Wedding & Event Solutions provide full-service, bespoke Wedding Planning Services in Gurgaon. Being the trusted Wedding Planners in Gurgaon, Jaipur, and Udaipur. we can assist you in almost all elements of wedding planning services, such as venues and locations, decorations and themes, photography and videography as well as planning your wedding budget. Our services also extend across India and around the world through Destination Wedding Planning services.
While planning a wedding we ensure that your personal style comes shining through. Indian weddings are elaborate and vibrant; typically consisting of several rituals and respective functions. As the outstanding Luxury Wedding Planners in Gurgaon who believe in taking care of the tiniest details, you can be assured that your wedding going to be unique wedding.
Why You Should Hire a Wedding Planner in Gurgaon?
Planning a wedding is no child's game. There's a lot of time, effort, research, and energy that goes into it. We all dream of the perfect wedding – beautiful decor, in-vogue wedding outfits, and the perfect destination. But if you're getting married, planning all this and more is going to be quite a difficult task. Imagine the number of vendors you'll have to interview and the location hunting and much more. That's where Wedding Planner in Gurgaon comes into the picture! From your location to all your vendors and service providers, they'll take care of everything. To help you consider this better, we're listing the major reasons why hiring a Wedding Planner in Gurgaon is a good decision:
For a stress-free wedding
As the bride-to-be or the groom-to-be, you cannot be focussing on every minute detail, but your wedding planner can! They can take care of the decor, theme, guests, transport – everything!
Wedding planning takes time
Unless you actually get into it you won't be able to actually fathom how much work wedding planning actually is. Throw in long working hours and busy weekends and you're tied up. I'm sure you know of many brides who have left their jobs early to take care of their wedding planning. If you don't want to do that, do consider a wedding planner.
To take care of the last-minute chaos
What if the photographer doesn't turn up or the caterer bails on you at the last minute? As a bride, you wouldn't be able to run around looking for an alternative or solution. But, if you have a wedding planner, they would be able to handle this situation well as they have plenty of contacts and resources.
They help in keeping everything on track
Unlike vendors who deal with more than one wedding at a time or a wedding, a wedding planner is focused on just your wedding. They focus on your wants and needs and make sure that everything goes as per your plan.
For a cost-effective wedding
Dealing with the vendors directly can actually cost you higher. Since wedding planners have their set of vendors, they get cheaper deals. They know most of the local service providers and can thus help you get your preferred service at the lowest cost.
Star Wedding & Event Solutions is the Best Wedding Decorators in Gurgaon
Star Wedding & Event Solutions is an eminent wedding planning company known for its outstanding wedding decorators in Gurgaon. We are well known for our unmatched skills and professionalism along with the precision and mastery in the management of events and weddings. As we always deliver beyond expectations, we have become the most sought-after wedding planners for outstanding.
The "Star Wedding & Event Solutions" team is passionate about creating the ultimate moments in the events and weddings for you. We put our refined experience to make the wedding planning experience to be fun, exciting, and stress-free. For generating a beautiful and breathtaking wedding experience, we work tirelessly and ultimately make you and your guests mesmerized for years to come.
Top Six Luxury Wedding Venues in Gurgaon for a Perfect Celebration
Scroll down to select the most amazing wedding venues offering all kinds of services including venues, decoration as well as catering for an unforgettable wedding experience! Take a look at the top wedding venues in Gurgaon that will ensure the perfect wedding celebration!
The Oberoi, Udyog Vihar
The guests will be welcomed in the exquisite setting in one of the finest Wedding Venues in Gurgaon and then have your wedding ceremony enjoying the luxurious and intricate arrangement of this gorgeous wedding venue. Give your guests the best elegance and luxury in the huge Ballroom along with the Grand Ballroom, banquet halls, and sprawling lawns. If you're searching for a wedding location in Gurgaon make sure to consider The Oberoi.
The Taj Gateway Resort Damdama Lake: Sohna
The enchanting Aravallis is a perfect location. Aravallis and the enchanting landscapes, including the pools of this Wedding Venue in Gurgaon will cast a spell. attraction, captivating all with their stunning beauty. Include a unique element to your wedding day by incorporating that distinctive flavor in the food cooked by top chefs which not only fills the palate but also the soul too. It is also a great place to celebrate your wedding. Taj Gateway also boasts some amazing ceremony lawns located in Gurgaon. It's clear that this is among the most beautiful wedding locations in Gurgaon.
The Lalit Mangar: Camp Wild Road
Do you want to tie the knot in a beautiful, lush forest grove, with breathtaking views of nature and ultra-royal structures to create the perfect backdrop for the most stunning wedding photographs? The area is six hundred and seventy-eight acres Mangar Bani Valley is an ideal spot to host the perfect Big Fat Indian wedding, that will make your family and friends scream with envy when they think of it! With a history of hosting numerous weddings with its stunning natural setting, Lalit Mangar holds a top spot on the list of top wedding locations in Gurgaon.
Trident: Udyog Vihar
With an exceptional setting and beautiful structure, Trident in Gurgaon is undoubtedly one of the best and most elegant resorts in Gurgaon for wedding which allows you to lavishly remember the significant moments of your life like receptions and weddings. From decor and catering, as well as drinks, everything at this hotel is exquisite and can help you to make the most memorable day of your life an unforgettable event! You can hold your wedding in the huge and high-ceilinged banquet halls at Trident or in the vast and lush lawns in the front.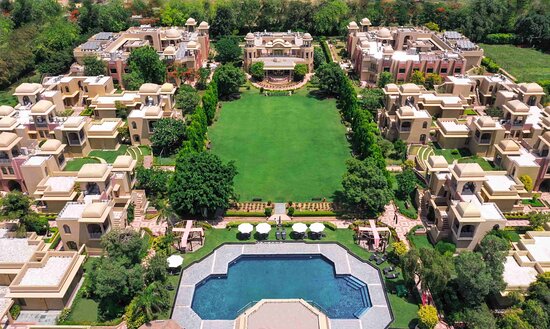 Heritage Village Resort & Spa: Manesar
In a lush natural setting, the luxurious resort will delight your guests from the moment they walk into the stunning setting. There's nothing more beautiful than getting married in the lavishly decorated wedding halls and lush lawns adorned with frescoes at this extravagant haveli-style resort. Enjoy your wedding dreams in the pure elegance and splendor that is one of the top resorts in Gurgaon for weddings suggested by the top Wedding Planners in Gurgaon. In addition to marriage ceremonies, this beautiful location is one of the most beautiful wedding locations for pre-wedding photos located in Delhi NCR for all couples looking to record their fairytale love story forever! If a wedding with a location in Gurgaon is something you are thinking about it is possible that the Heritage Village Resort & Spa Manesar could be a great location.
Is Hiring A Wedding Planner Worth it in India?
There are a lot of reasons why you should hire wedding planners. One of them is our ability to aid by reducing the time and efforts of the families that are part of the wedding. The planning of a wedding is not a one-day job and requires a lot of effort and time. A single person or anyone with no previous experience in organizing a wedding may be overwhelmed and frustrated in the course of planning. In these instances, wedding planners can be a huge help. Wedding planners are able to reduce time and help with the planning and implementation of the day of the wedding.
Another reason to choose wedding planners is that they have excellent relationships with key people like caterers, designers, and venues.
Weddings are not complete without these elements and the professionals may offer discounts on these services which is another major positive aspect to take into consideration. Many people view wedding planners as an extra cost however this cost is worth the cost. A lot of people want weddings in a foreign country and planners are able to organize them in a unique manner.
Why Hiring A Wedding Planner in Gurgaon is Important?
You might have heard of some people hiring wedding planners and you might think of it as an expenditure but instead, it is an investment. Let us tell you there are numerous reasons why we suggest you hire a Wedding Planner in Gurgaon. From booking different vendors to planning your budget, there is a lot to do. The small and big tasks combinedly make the wedding arrangement a big responsibility. Hiring a wedding planner reduces this huge weight from your shoulders and lets you enjoy all the wedding events without worry.
With their experience and expertise, Wedding Planner in Gurgaon has almost everything to do with your wedding plan. Whether you have 100 guests or 1000 guests, planning an event is not a piece of cake to do.
A wedding planner behaves as a multi-tasker by playing the role of a coordinator, legal counselor, budget manager, and designer. Simultaneously dealing with your day to day last moment urgencies, a planner chooses the decor and aesthetic detailing of the event and deals with the vendors whenever needed. As well as, they are connected with the top venues and banquets which ensures that will get the best team for planning your event. Collectively, a wedding planner is an asset for you if you want to enjoy your wedding day.
"You guys are legendary! You guys are great and having amazing support & service. I couldn't ask for any better. Special thanks for crafting a spectacular mehendi by Mansi Khanna at our residence and the very gala sufi night which we are not able to get over.. Thank you!"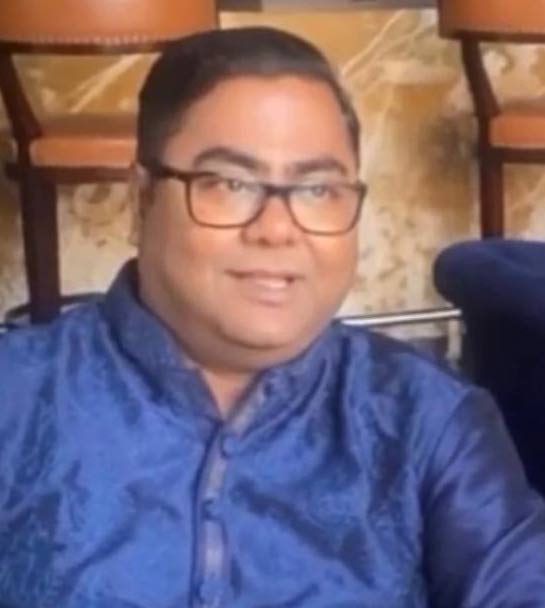 "We really appreciate Mansi and the whole team of Star Weddings for the level of creativity that they gave to our wedding. The enthusiasm, organisational skills and dedication to every event during our wedding was outstanding and communication was always a pleasure."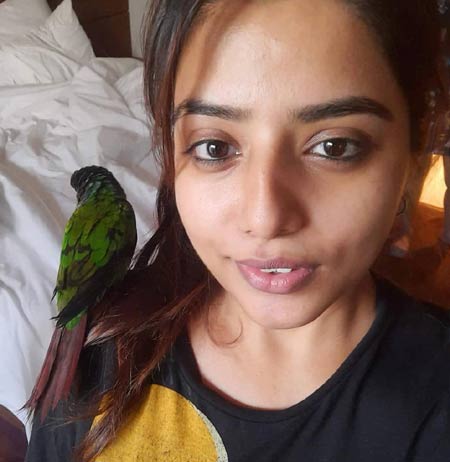 "Heartfelt thanks to Star Weddings for making my dream wedding come true. You guys are the best in the industry. Thank you for being a family and understanding all my wishes and fulfilling them. The wedding journey was smooth & perfect one that words can't describe it."