Best Wedding Planner in Delhi NCR | Luxury Wedding Planners in Delhi
Matches are created in heaven and are to be celebrated with the same elegance. If you are planning an exotic Indian wedding, there's nothing more important than having the top wedding planner in Delhi NCR with you.
Let Star Wedding & Event Solutions be the wedding planner for your Wedding in Delhi to take you on a wonderful journey with endless joy and unforgettable memories you'll remember for the rest of your life.
Experienced Wedding Planners in Delhi will help make your special occasion one to remember. Love can take many forms, which is why our expertise as Wedding Planners allows us to customize every event with customer satisfaction as our number one priority.
If you're in search of the most reliable wedding planner for your wedding, then your search is over! Everything from catering, to entertainment, We being the most reliable wedding coordinator in Delhi NCR weaves everything perfectly to make your wedding day more memorable. Plan your fantasy wedding with the trusted Wedding Planner in Delhi NCR.
What Does a Wedding Planner Do?
The role of a wedding planner covers all aspects of the day, from dresses and flowers, ceremony and reception venues to food, drinks, and entertainment, and includes accommodation, facilities, and services for your wedding guests. As such, they help couples budget, find and hire vendors, plan and schedule the ceremony and reception, and oversee everything leading up to the wedding day. A wedding planner usually provides all kinds of services.
A wedding planner assists the couple with the management and organization of all the events involved in the wedding. It typically starts with meeting with the couple and understanding their expectations and needs. After getting a clear idea about their dream wedding and understanding the budget. The experienced wedding planner has many contacts with businesses and they are able to arrange weddings hassle-freely with no last-moment delay. The overall duty of the wedding planner is to take on all the responsibility of the wedding on their shoulder and let their client enjoy their wedding tension freely. We plan your wedding for other famous locations Punjab, Dubai, Malaysia, Turkey, Thailand, Bangalore and Goa, Jaipur, Udaipur.  
Let's Know About the Destination Wedding!
A destination wedding is a wedding that takes place outside of the city or town that the couple lives in. Usually, a destination wedding takes place at a location that offers aesthetic views and a pure vibe. To execute a destination wedding, you need wedding planners to do all the tasks and arrangements. A destination wedding gives a royal touch and lifelong memories to the couple.
Why We Are the Best Destination Wedding Planner in Delhi?
Be it a cruise wedding with romantic waves or the peace of the desert with a desert wedding or a colorful sea in the form of a beach wedding, we bring the perfect wedding you've always imagined to life through the perfect arrangement of the destination wedding planners in Delhi NCR. Professionals can create the perfect setting with peace for a Hawaii wedding or the thrill of Scuba weddings, hot air balloon weddings, and Airplane weddings, among others. We make our best and most honest efforts in bringing the most value to your dream Destination Wedding. 
Our wedding designers cleverly employ excitement, glamour, and elegance to create an unforgettable wedding celebration. Whatever your wedding theme or the size that you want to have your ceremony, a distinctive destination wedding plan by us allows you to celebrate the day of your life with family and friends in the style you want.
Many things need to be decided before the most important day. If your wedding date falls in one of the busiest months according to the Hindu calendar, you will struggle to find the best venues and catering outlets.

Here, event planners like Star Wedding and Event Solutions save you a lot of time and effort as we already have a complete list of the best wedding venues in Delhi-NCR.

Not only that, but we provide complete solutions to our clients including catering, invitations, gifts, hospitality and the list goes on.

Indian weddings are not just about two but a gathering of family, friends, and loved ones to celebrate their child's new journey. Our team of wedding planners understand the emotions behind each ceremony and ensures everything matches our customs.

Many details need to be taken care of immediately, and if you don't hire a wedding planner, it will cause last-minute problems. In addition, you will not be able to fully enjoy the events of your life. This is why it is important to hire a reliable wedding planning company in Delhi.

Food and decorations are an important aspect of Indian weddings and should be taken care of responsibly. However, with an expert event planner, you can relax and complete your dresses for various wedding occasions.
What Makes Us the Best Destination Wedding Planner in Delhi?
Are you searching for Destination Wedding Planners in Delhi? Look no further than Star Wedding & Event Solutions. We take into account all your requirements and expectations when creating the ideal plan, from invitations to selecting the ideal cuisines. Hire us and leave all the hard work to us – let us handle everything else at your wedding! Planning a wedding is no small feat. It takes an immense amount of time, energy, research, and patience to pull off the perfect day – stunning decor, trendy outfits, and the ideal destination. But with so many vendors to contact and location selection to consider – that's where hiring a Delhi Wedding Planner comes into play! To help you better understand why hiring one is such a good idea:
For a Stress-Free Wedding
As the bride-to-be or groom-to-be, you shouldn't be paying attention to every little aspect however, the wedding planner is! They can take care of the decor, theme, guests, transport – everything!
Wedding Planning Takes Time
Unless you actually get into it you won't be able to actually fathom how much work wedding planning actually is. Throw in long working hours and busy weekends and you're tied up. You're probably aware of many brides who have taken a break from their work early to focus on plans for their wedding. If you're not planning to do that, think about hiring the services of a wedding planner.
Take Care of The Last-Minute Chaos
What if the photographer doesn't turn up or the caterer bails on you at the last minute? As a bride, you wouldn't be able to run around looking for an alternate. If you have a wedding planner, they would be able to handle this situation well as they have plenty of contacts
Help in Keeping Everything on Track
Contrary to vendors who handle multiple weddings at a time, or an event one wedding planner is focused solely on your wedding. They are focused on your wishes and requirements and will ensure that everything runs according to your plans.
For a Cost-Effective Wedding
Dealing with the vendors directly can actually cost you higher. Since Wedding Planners have their set of vendors, they get cheaper deals. They know most of the local service providers and can thus help you get your preferred service at the lowest cost.
Types of Decor Themes Provided by Best Wedding Planners in Delhi NCR!
The capital of the nation in India, Delhi, is a major city and has also become a significant transport and commercial center. The city is of historic significance and is an architecture that is a draw for residents and frequent travelers. With a hectic lifestyle, Delhi is one of the most rapidly developing cities in the world. People from every walk of life come together to create a distinct vibrant city that is an ideal melting pot of different cultures of different religions, ethnicities, and religions. Delhi is a treasure trove of things to do to explore, from fascinating ancient tales to impressive historical structures and delicious food and a variety of tourist attractions to enjoy. It is also home to the top wedding decorators in Delhi as well as a variety of themes you can choose for your perfect day celebrations. The most popular wedding themes the wedding decorators in Delhi will offer to include:
Fairytale Wedding: 
Are you looking to appear like a princess on your wedding day? Are you planning to marry her prince charming, or in reverse? This is the perfect theme for your wedding. It is a theme that involves incorporating a variety of shades and floral arrangements to create a beautiful setting for your celebrations.
Royal Wedding:
Royal wedding Indian weddings possess a greater-than-life appeal because of the beautiful ceremonies, gorgeous decorations, and an incredible menu of food. A theme that captures all the charm of royalty in the entire wedding is a very popular option for couples.
Forest Wedding:
If you've always dreamed of having your wedding in the midst of nature it is the perfect wedding theme to choose. Based on the natural surroundings The theme is minimalistic decor that is complemented by earthy colors of tones. wedding decorators in Delhi are able to offer creative ideas for your forest-themed wedding celebrations.
Nawabi Wedding:
When people think of Nawab's weddings, images of beautiful wedding venues, shamianas, and weddings held in the regal Havelis, Mughal-inspired food can be recalled. Why not pick to have this as your theme at your wedding reception to exude elegance and class in your wedding ceremonies?
How Do You Find the Top Wedding Venues in Delhi?
Discover and book the ideal locations from carefully chosen venues like farms, resorts, banquet halls, and hotels at unbeatable prices. We offer a vast selection of engagement venues for Pre-wedding functions, Wedding Reception Party Venues, Anniversary Venues, and Bachelor Party Venues alike! Reception Venues, Social Gathering Venues, Hotels, Resorts, and Wedding Venues in Delhi can be found through our extensive selection of venues such as Rooftop Venues, Banquet Halls, Wedding Lawns/Landscapes Farmhouses/Villas Resorts Gaming Zones, and hotels. From luxurious wedding lawns to Budget Friendly Hotel options for destination weddings – we have it all. Here are a few popular Wedding Venues in Delhi: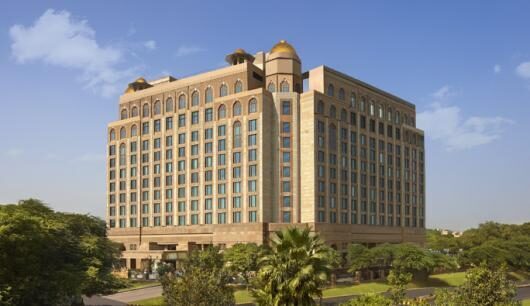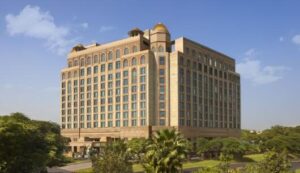 The Leela Palace
Leela Palace is a prestigious wedding Venue located in Delhi. They are known for being one of Asia's top league hotels which began operations in the year 2011. The hotel's design is an insect and is set in stunning views and stunning landscapes. Its beautiful colonial interior and amenities make it a perfect choice to host weddings as well as other occasions. You can not only select The Leela Palace as your wedding location, but it also gives you the option to have a banquet and enjoy a full wedding in a hotel. They'll make your wedding an event memorable for the rest of your lives.
Wedding in Aravali Villa
Aravali Villa is a wedding location in Rajokri, Delhi. It is among the most beautiful venues that have an extremely aesthetic ambiance. It is situated in the Kapashera area in The capital of the city. It is the ideal choice for any wedding and pre-wedding parties. With a huge, lawn that is lush and green, it offers the capacity to accommodate moderately-sized guest lists. It offers a spacious outdoor area and accommodation, it is among the most sought-after Wedding Venue in Delhi with the lowest cost. It is a must to not pass up this chance.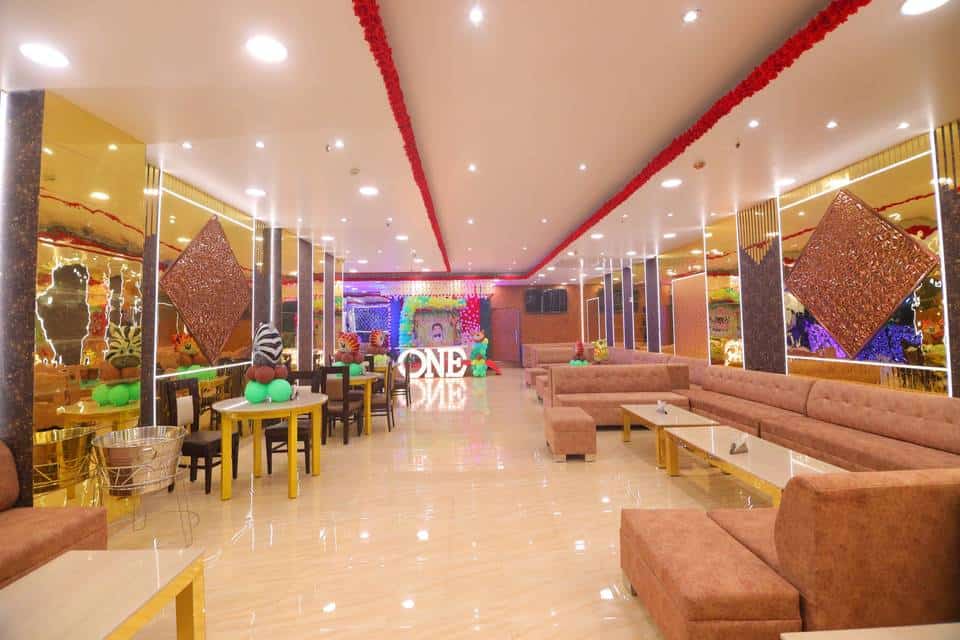 La Pearl Banquet
A stunning banquet hall in Ghaziabad named is La Pearl Banquet. A perfect wedding lawn to host pre-wedding, wedding, or post-wedding celebrations, this beautiful venue is the ideal wedding venue for you if you are looking for a large banquet space to hold your wedding celebrations. One of the essential aspects to consider in choosing a wedding location is choosing a suitable wedding venue in Delhi. It is the first step to organizing an event. A magnificent banquet hall is a great option for those seeking a suitable location to host your big event.
The Dream Castle Dream Castle
Dream Castle is a banquet hall that is situated in Delhi. If you are planning a wedding that is perfect you should select the best venue for the requirements of your ceremony. Taj Mahal hotel, Vipin Khand, Lucknow is the choice to make if you are seeking a one-stop place to meet all your needs to find a wedding venue with the highest level of comfort. It's well-equipped to host any wedding event and be a memorable event for the rest of your lives. Hire this venue to have the wedding of your dreams in the style you want.
"You guys are legendary! You guys are great and having amazing support & service. I couldn't ask for any better. Special thanks for crafting a spectacular mehendi by Mansi Khanna at our residence and the very gala sufi night which we are not able to get over.. Thank you!"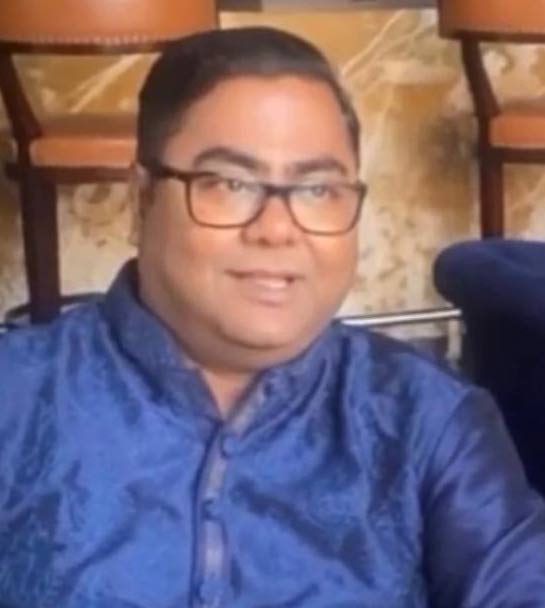 "We really appreciate Mansi and the whole team of Star Weddings for the level of creativity that they gave to our wedding. The enthusiasm, organisational skills and dedication to every event during our wedding was outstanding and communication was always a pleasure."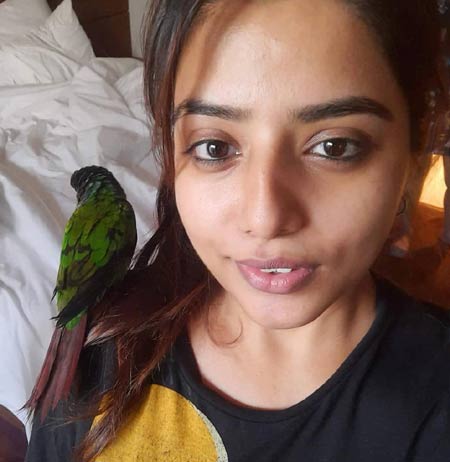 "Heartfelt thanks to Star Weddings for making my dream wedding come true. You guys are the best in the industry. Thank you for being a family and understanding all my wishes and fulfilling them. The wedding journey was smooth & perfect one that words can't describe it."