A Delightful Indian Wedding Planner in Malaysia for Wonderful Day
The wedding experience in Malaysia will be amazing if you hire an Indian wedding planner in Malaysia. The Hindus in Malaysia perform the marriage ceremony according to the Indian subcontinent. Some of these cultures have merged over time. Indian weddings are vibrant and colorful, using a lot of accessories, bright colors, and particular details.
Indian marriages in Malaysia follow Hindu traditions. This colorful, festive ceremony addresses legal, religious, social, and cultural aspects of marriage. It can be divided into three parts: pre-wedding, actual marriage day, and post-wedding rituals. Hindu weddings are rich in unique rituals and are filled with religious, cultural, and spiritual practices. They are performed with joy and enchantments according to family preference. Because of the inclusion of cultural and domestic rituals, weddings in Malaysia are different from those held in their native countries.
Why Malaysia is India's Favourite Destination Wedding Spot?
Malaysia is a favourite destination for Indians for international travel and it will soon be a new destination where Indians can get married. Malaysia is the center of Asia, which is the fastest-growing and largest economic region in the world. That's why Malaysia is favourite destination wedding spot for Indians.
Planners are responsible for orchestrating the wedding of a couple. This is a high-octane and nerve-racking job. They are the fairy godmothers or -fathers that put the needs of their clients first and then take action. Star Wedding & Event Solutions in Malaysia is the best choice for an Indian wedding coordinator.
Luxury Destination Wedding Venue in Malaysia for Your Dream Wedding
A-Park Malaysia
A-Park offers a tranquil setting and lush greenery, making it the ideal venue for a fairytale wedding. You can exchange vows in a peaceful setting with beautiful gardens and a serene lake. We love the fact that this place is only for weddings and special events. A-Park has experienced and creative wedding planners who can help you plan your big day. The Lake House can be used to post-wedding refreshment. Here you can enjoy peace and quiet time with your partner. We think that their exceptional experiences have made them one the most popular venues in Malaysia for garden weddings.
Ciao Ristorante
Ciao Ristorante is a great choice for wedding venues in Malaysia. Ciao Ristorante was founded in 1991. It is one of Kuala Lumpur's oldest Italian restaurants. We recommend The Glasshouse, which has a rustic Italian decor and elegant atmosphere, out of all the venues. This place will offer you an unforgettable, yet an enchanting moment. You and your guests will enjoy a memorable gastronomic experience thanks to its delicious Italian cuisine.
Glasshouse in Seputeh Malaysia
The Glasshouse is located in the Seputeh hills, Malaysia's perfect wedding venue for those who want to embrace nature on a special day. The glass windows and minimalist design of the Glasshouse are complemented by lush tropical gardens. You can also host up to 400 people, which allows for many themes. The Glasshouse will accommodate any theme, no matter how simple or elegant, natural or whitewashed.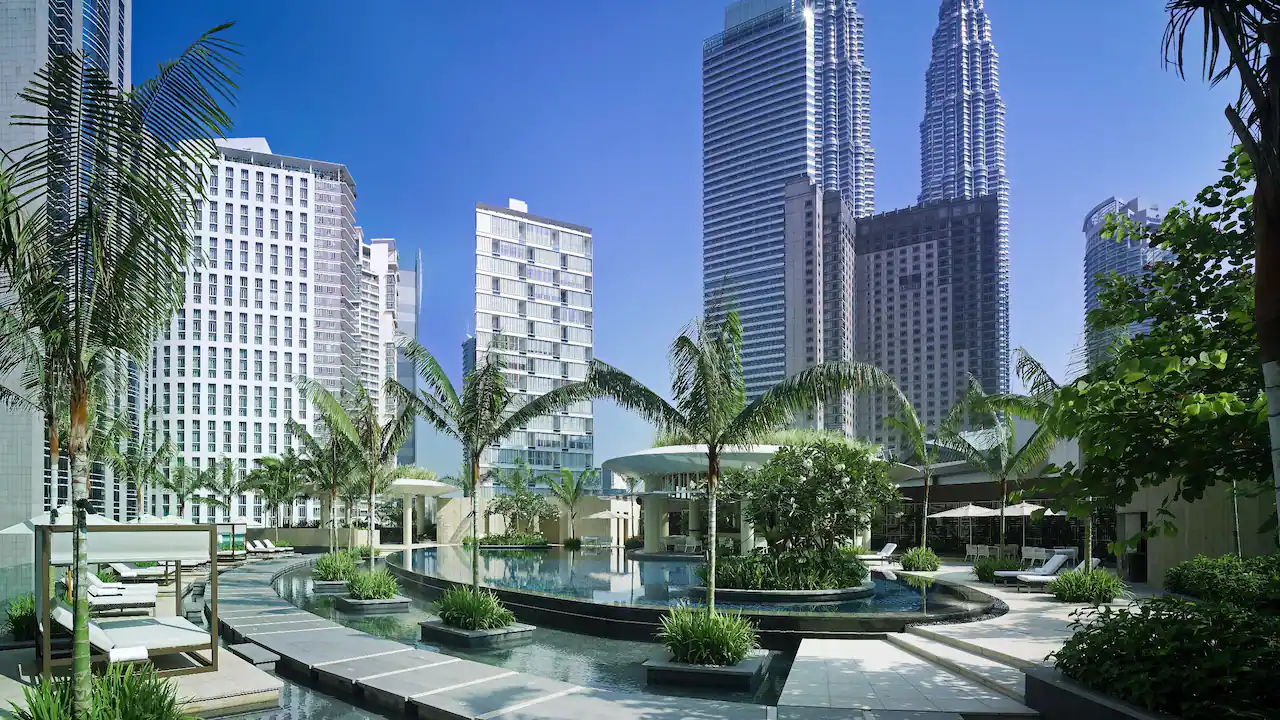 Grand Hyatt Malaysia
With its stunning Grand Hyatt standing majestically in Kuala Lumpur's heart, and its elegant wedding venues it makes it one of our favorite venues in Malaysia. It also boasts thirteen elegant venues for weddings, including the Grand Ballroom without pillars and Sky Lobby Lounge. The Grand Ballroom can be customized to fit your wedding theme. We are confident that the Grand Ballroom's 11,248 square foot capacity and ability to hold over 1,000 guests make it an ideal venue for an extravagant wedding.
Wedding in Brickhouse Malaysia
Brickhouse can host a lavish, extravagant, or intimate Kuala Lumpur wedding. Brickhouse is a unique venue with bricks, earthy colors, and exemplary wedding planners. You can choose any theme for your historic wedding. Their teams are experts and professionals who have created beautiful memories with a wide range of wedding themes. Their Halal-certified culinary team provides top-quality food. We think they are worthy to be named one of Kuala Lumpur's top wedding venues.
Majestic Malaysia
Majestic Hotel is a National Heritage Site located in the city's historic district. This hotel is a mixture of art deco architecture and neoclassical architecture, built in 1932. Your guests will feel like they have entered a new world thanks to the stunning art-deco-inspired décor, fluted glass, and white tones. This is in addition to the theme chosen by their expert wedding planner. The outstanding cuisine created by the marriage of East & West will also amaze you. We think The Majestic is a wonderful place to hold a Kuala Lumpur marriage. Your wedding day will be remembered by you and your spouse, as well as all those who were there.
Hire Your Indian Destination Wedding Planner in Malaysia
Star Wedding & Event Solutions focuses on executing your special day down to the smallest detail. We are the most trusted wedding planner in Malaysia. We offer complete solutions for all of your events. We will listen to what you have in mind and create the event of your dreams. We'll help you create the perfect atmosphere and enhance the environment for your event. Our Indian Wedding Planners will ensure that your wedding in Malaysia is unforgettable.
A wedding planner is a great idea for planning your big day. Our team can help you bring your vision to reality, save you money and ensure that everything runs smoothly. Here are some of the benefits of hiring an Indian wedding planner for Malaysia.
Save time
Make your wedding budget go official in the best way possible
Avoid costly mistakes and negotiate value for money in all aspects
Pull out fires on a wedding day and the lead-up to the big day
For their recommendations about testing and trading reputable suppliers
Ensure that nothing is overlooked
Understand and create your vision
Matches are believed to be made in heaven and should be celebrated with the same splendour. The best Indian wedding planner in Malaysia is essential for an Indian wedding. We will take you on a wonderful journey filled with endless joy and unforgettable memories that you'll cherish for a lifetime. You can have the most memorable event of your life with the best Indian wedding planner in Malaysia at your side. We are the best wedding planner in Malaysia for an Indian wedding and we cater to every client. Love can come in many shapes. You've found the wedding planner in Malaysia. Star Wedding & Event Solutions is the best Indian wedding planner in Malaysia. They can coordinate every aspect of your day, from catering to music to make it even more special.
"You guys are legendary! You guys are great and having amazing support & service. I couldn't ask for any better. Special thanks for crafting a spectacular mehendi by Mansi Khanna at our residence and the very gala sufi night which we are not able to get over.. Thank you!"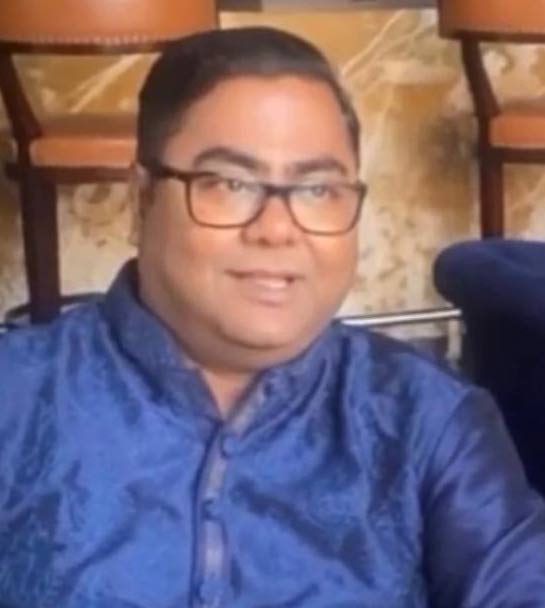 "We really appreciate Mansi and the whole team of Star Weddings for the level of creativity that they gave to our wedding. The enthusiasm, organisational skills and dedication to every event during our wedding was outstanding and communication was always a pleasure."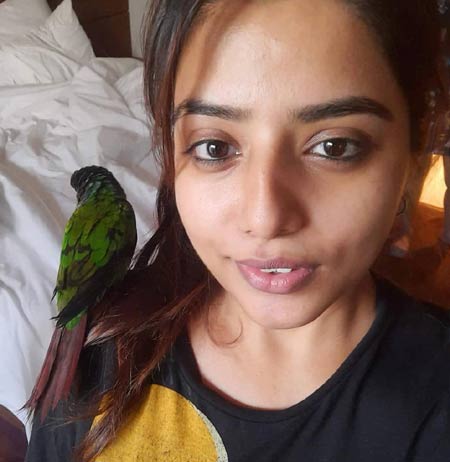 "Heartfelt thanks to Star Weddings for making my dream wedding come true. You guys are the best in the industry. Thank you for being a family and understanding all my wishes and fulfilling them. The wedding journey was smooth & perfect one that words can't describe it."