Wedding Planner in JIM Corbett Who Will Design Your Dream Wedding
A wedding in Jim Corbett nature would be a unique experience and a Wedding Planner in Jim Corbett is a great choice for destination weddings. You can not only enjoy the beautiful surroundings but also the wonderful climate. We will help you find the perfect location for your wedding. This will make your day memorable.
You can enjoy a Jim Corbett Destination Wedding with beautiful views and Insta-worthy photos for your wedding album. You can have your destination wedding in Jim Corbett any time of the year, just a few hours away from Delhi NCR. Even during monsoons, this place is like a little piece of heaven!
What Does A Wedding Planner Do?
The main tasks of a wedding planner are to understand the needs and wishes of the bride and groom and bring their dreams to life. The research and communication are done by wedding planners. They schedule consultations and coordinate the day for the bride and groom to ensure that everything runs smoothly and is stress-free. The logistics of a wedding planner are everything. They can refer vendors and negotiate contracts, as well as execute your vision on the day. Planners eliminate stress and make the planning process as easy as possible. India is the hub of famous wedding locations here are some of them JAIPUR, UDAIPUR, GURGAON, RANTHAMBORE, RISHIKESH, NOIDA, SHIMLA, BANGALORE, MUSSOORIE
Wedding Planner Duties
Refers to vendors and negotiates contracts. Schedules all vendor meetings and attends them.
Tracks payments and deposits for all vendors.
Makes floor plans and timelines.
Tracks deposits, and payments and helps you manage your budget.
Participates in site tours and menu tastings.
Brainstorms style ideas, and coordinate design details.
Coordinates hotel room blocks and transportation.
Performs the rehearsal.
Manages all aspects of the wedding day, including ensuring that everyone follows the timeline, managing vendors, and managing snafus.
Why Jimcorbett Is So Famous For Indian Destination Weddings
Blissful Plans can help you plan a destination wedding in Jim Corbett, where you will be surrounded by nature. It was established in 1936 as Hailey National Park. The main purpose of its creation was to save the endangered Bengal Tiger. It is often associated with the themes of adventure, nature, sustainability, and wildlife. Continue reading to learn how you can host an elegant, yet minimal destination wedding in Jim Corbett.
It may seem strange to you that a Jim Corbett destination wedding is the right choice for you. This place is perfect for couples who are passionate about nature and want to have a beautiful wedding in the middle of nature, away from the hustle and bustle. Jim Corbett's unique venues will make your big day memorable.
You can choose from a variety of themes for a Destination Wedding in Jim Corbett tree canopies. You can make your fairytale dream wedding come true with elegant decorations and rustic tones with a famous wedding planner in Jim Corbett Ramnagar.
These Wedding Venues in Jim Corbett Will Make Your Nuptials Feel Celebrity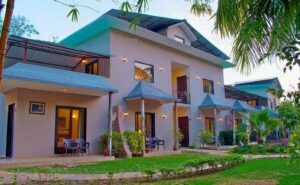 Clarissa Resort – Beautiful Place
Reviews: 4-Star Hotel with 1,336 Google Feedback
Jim Corbett is a wonderful location for marriage. The Clarissa Resort, located in the heart of nature and with a forest background, offers an idyllic setting for an exotic Corbett National Park wedding. The hotel's unique spaces and soul are influenced by culture, nature, or location. The wedding day will be more enjoyable when you have the Best Wedding Planner in JIM Corbett with you.
Wedding at Tarangi Resort and Spa
4-Star Hotel with 1,726 Feedback on Google
Tarangi Resort & Spa offers stunning indoor and outdoor settings for an unforgettable wedding. You will find a 50-room bridal villa, luxurious rooms, and beautiful lawns to make your wedding day unforgettable. You can also bring your family and friends along for nature walks and jungle safaris, as well as other entertainment activities in Jim Corbett.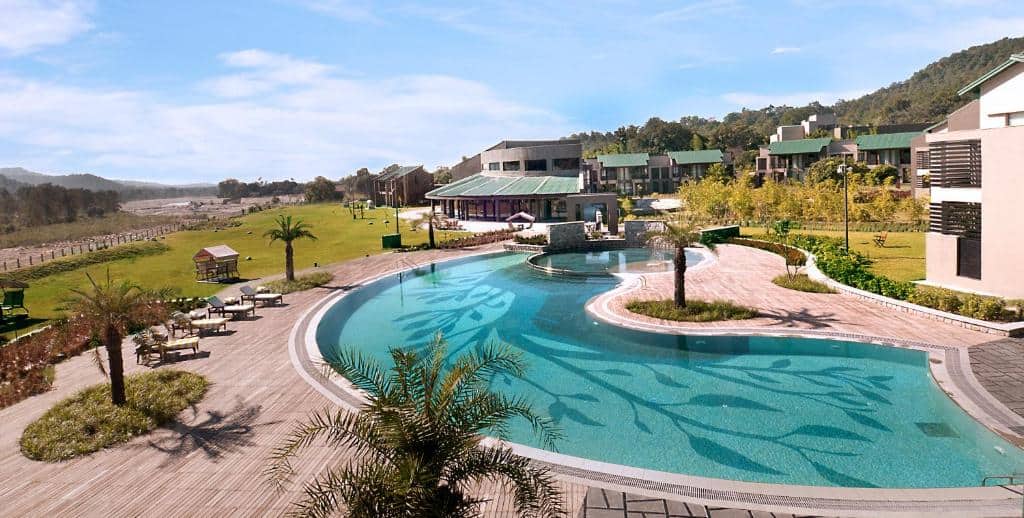 Namah Resort – Lasting Impressions
Reviews: 4-Star Hotel with 1,331 Users Feedback
Namah Resort, a resort property with 4 stars, is the perfect venue for making your Jim Corbett wedding extra special. It is surrounded by lush greenery and natural bliss. This luxurious property was built in 2013 and offers all the luxury amenities you could desire. It can seat 150-300 people and has a floating capacity of 500. The Namah resort is a modern design haven with a restaurant that serves vegetarian and non-vegetarian meals. There's also an in-house bar.
The Hridayesh Wilderness Spa
4-Star Hotel with 1,051 Feedback on Google
The Hridayesh Spa Wilderness Resort is spread over 8.25 acres with mango groves. It offers many customization options that will allow you to have the wedding you always wanted. The resort's wedding planners will take care of every detail. You can expect to be taken care of in every way, including lighting, transport, gifting, and special services such as make-up, mehendi, and photography. The professional staff will take care of all your needs. The resort has 58 villas that are well-equipped and can host around 400 guests.
Riverview Retreat: View of Kosi Revier
Reviews: ⭐⭐⭐⭐ Star Hotel with 2,628 users' feedback on Google

The Riverview Retreat, located along the Kosi River is one of Jim Corbett's most affordable wedding venues. Flexibility and hospitality are the main selling points of this resort. The property has been in operation since 1999 and boasts approximately 90 rooms that will make your stay comfortable. Open lawns allow guests to customize the property's decor and other elements. The versatile hall can also be converted into three separate rooms with soundproof partitions. To make your dream wedding an easy affair, you can also use basic facilities such as A/V equipment, a PA system, and customized theme setups. If you have 250 or more guests, the Riverview Retreat may be your best choice. This place will give you a perfect view of the famous Kosi river at Ramnagar
Why Choose Us As Your Destination Wedding Planner in JIM Corbett Uttarakhand?
We believe in paying attention to details. From the initial concept to the final execution, we will help you plan the perfect wedding to reflect your unique lifestyle and personality. We are a top-rated wedding planner in Jim Corbett. We can help you find the right venues, plan your event, choose potential vendors, negotiate contracts, and all other details involved in planning an event. We strive to create the perfect wedding. Let's make beautiful moments together.
Star Wedding & Event Solutions is a top-rated wedding planner in Jim Corbett Uttarakhand. You will be able to use the services of the top wedding planner to help you create unique wedding ceremonies that will impress your guests. Wedding planners are well-versed in the latest trends in design and decor and how they can make an impact.
We started as a small group of passionate people and have grown to be a team of experts in the wedding planning industry. Offer unrivalled planning solutions for flawlessly executed and sophisticated weddings.
"You guys are legendary! You guys are great and having amazing support & service. I couldn't ask for any better. Special thanks for crafting a spectacular mehendi by Mansi Khanna at our residence and the very gala sufi night which we are not able to get over.. Thank you!"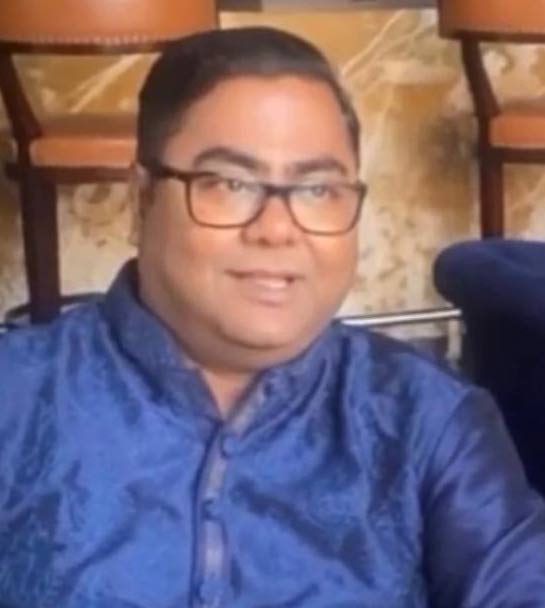 "We really appreciate Mansi and the whole team of Star Weddings for the level of creativity that they gave to our wedding. The enthusiasm, organisational skills and dedication to every event during our wedding was outstanding and communication was always a pleasure."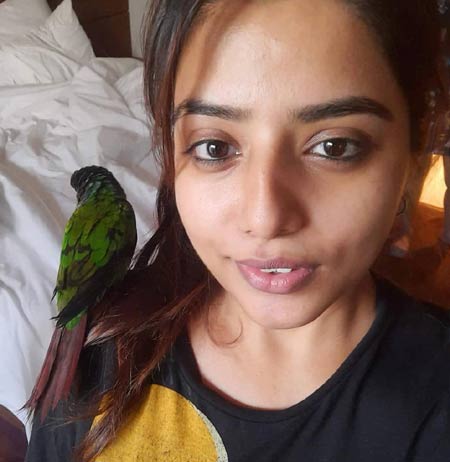 "Heartfelt thanks to Star Weddings for making my dream wedding come true. You guys are the best in the industry. Thank you for being a family and understanding all my wishes and fulfilling them. The wedding journey was smooth & perfect one that words can't describe it."