Exotic Ranthambore Destination Wedding in Royal Style
Ranthambore in Rajasthan has attracted tourists from all over the world due to its stunning wildlife and natural beauty. It has one of the biggest National Parks in Northern India — Ranthambore National Park. However, what's happening now is the trend of holding a Ranthambore Destination Wedding. Once in our lives, every one of us had dreamt of a royal wedding in King-Queen style. Ranthambore in Rajasthan offers us that sense. Rajasthan has a variety of beautiful destinations for weddings in India and numerous celebrities have been known to have their weddings in palaces and forts of Rajasthan but Ranthambore has just a different vibe and is unique in a sense.
Ranthambore, a Famous Tourist Destination!
Tiger sightseeing in India is a popular activity for tourists from all over the globe. All year round, wildlife enthusiasts move from one reserve to the next to catch sight of the magnificent and fierce Tigers. Ranthambore National Park is one of the national parks that you can visit in India that covers an area of 1,334 square kilometers that is known due to its Royal Bengal Tigers. The wildlife sanctuary is an ideal destination for photographers who love wildlife. It transports you to an enchanted place away from the hustle and bustle and surrounded by a land of stone and dust. There are many reserves for wildlife across India however the thing that is what makes Ranthambore the only one is its stunning location. it is also attractive due to its barren, dry lands and colorful environment, as well as historic forts, and roads that are gravel. Apart from all these things, It also has some of the finest resorts and palaces for those who are planning a destination Wedding in Ranthambore. Ranthambore offers amusing natural panoramic views away from the hustle and bustle of the city which makes it an ideal location for a pleasing destination wedding.
Wedding Planners in Ranthambore to Plan Your Destination Wedding
When we think of a wedding destination, the first thing that we think of could be the hills, or gateway that has modern infrastructure, where you can enjoy the latest amenities and wedding arrangements. In reality, Ranthambore offers all modern conveniences with a tradition and heritage that enhances its beauty. To be able to realize your desire for your dream of a Ranthambore destination wedding it is essential to employ Wedding Planners in Ranthambore who will assist you in planning and managing your wedding ceremonies effortlessly.
If you're looking to have fun at your destination Wedding in Ranthambore it is essential to hire an experienced wedding planner from Ranthambore who will take on all the tasks and obligations and allow you to enjoy your wedding with no worries. A professional wedding planner can provide you with a comprehensive outline of your wedding, and adjust it to your preferences.
Why Hiring Wedding Planners in Ranthambore is Important?
You've probably heard of the wedding planners that some couples hire and you might consider this as an expense, however, it's actually an investment. There are many reasons why we recommend you employ Wedding Planners in Ranthambore. From finding vendors to determining your budget, there's plenty to be done. The small and the big jobs together make planning your wedding the biggest task. The hiring of a wedding planner takes the weight off your shoulders and allows you to take pleasure in all wedding celebrations without worrying.
With their expertise and experience, Wedding Planners in Ranthambore can help you with almost everything in planning your wedding. If you're hosting 1000 or 100 guests, planning a wedding isn't a task that is easy to complete. A wedding planner is a multi-tasker as they play the role of coordinator as well as a legal counselor, budget manager, and designer. While juggling the day-to-day minute responsibilities a planner decides on the design and décor of the wedding and negotiates with vendors when required. In addition, they have connections to top banquet halls and venues which guarantees that you will have the best team to plan your wedding. Together, a wedding planner can be a great asset to you if you wish to be able to relax at every moment of the wedding.
What Do Wedding Planners Do?
A wedding planner assists the couple with the management and organization of all the events involved in the wedding. It typically starts with meeting with the couple and understanding their expectations and needs. After getting a clear idea about their dream wedding and understanding the budget, a wedding planner presents the best plan for the wedding under the allotted budget. The experienced wedding planner has many contacts with businesses and they are able to arrange weddings hassle-freely with no last-moment delay. The overall duty of the wedding planner is to take on all the responsibility of the wedding on their shoulder and let their client enjoy their wedding tension freely. We can plan your wedding at other locations as well, We are well-known wedding planners in Delhi, Agra, Gurgaon, Rishikesh, Jaisalmer, Mussoorie, Shimla many more.
Famous Wedding Venues in Ranthambore for Your Special Day
Wedding venues are an important element of a wedding celebration. Pick a hotel that offers the best of both worlds in terms of cost and amenities. There are hotels and resorts that meet every budget requirement and preference. Begin by making the right wedding location by selecting an accommodation that has the finest facilities and most modern facilities. Some of the most well-known Wedding Venues in Ranthambore are mentioned below:-
Six Senses Fort Barwara
This location is the most famous name when we talk about Wedding Venues in Ranthambore. The Barwara Fort is the same location that is opted for by Katrina Kaif and Vicky Kaushal for their destination wedding. The Barwara Fort was originally constructed in the 14th century. The restoration of this fort, which was 700 years old, took over 10 years and included two palaces as well as numerous temples within the walls of the fort. Today, it is a hotel, it features 48 suites with one bedroom that are designed in a modern Rajasthani style. It is interesting to note that the most affordable suit in the palace is priced at more than 75K for a night on weekdays. The most expensive suit in the hotel is around ₹5 lakhs per night. Six Senses Fort Barwara hotel located in Rajasthan is located just 3 hours from Jaipur and just 30 minutes away from Ranthambore National Park.
Welcome Heritage Mount Valley Ranthambore
Welcome Heritage Mount Valley Ranthambore is a wedding destination that is located in the heart of Sawai Madhopur City. The venue is an example of old-world elegance and modern muse weaved together. Weddings and their planning can be a source of stress since every bride and groom wants to have everything perfect for their special day. It is important to choose an event hall that can cater to not just the needs of your guests but also your guests, which is an additional benefit to having it serve as your wedding venue. In the city, it is an easy hotel.
The Tigress Spa And Resort
The Tigress Spa And Resort, Ranthambore is a lavish venue for hosting lavish events. If you're planning to have a lavish wedding ceremony in Rajasthan This venue should be on your list of top choices. The Tigress Spa and Resort in Rajasthan has a lawn as well as an event hall. these spaces are ideal for large-scale gatherings. It is possible to plan a variety of occasions here, such as corporate events, destination weddings as well as pre-wedding events, and many other events. The staff who manage events in this location will ensure high-end standards and the highest level of hospitality available. The Tigress Spa and Resort, Ranthambore has been the most popular choice for frequent guests because the hotel is in a peaceful and appealing setting to rejuvenate your soul and mind and allow you to focus on celebrations, meetings as well as other events.
Wedding in Nahargarh Palace Ranthambore
The Nahargarh Ranthambore Hotel wedding venue is a favorite among couples of today as well as leisure travelers. The world-class hospitality and top-of-the-line services have earned them acclaim from all over the country. The hotel is situated in the foothills of the Aravalli hills. This makes it the perfect spot for residential and weddings. Call us today if you want to know about Nahargarh Palace Ranthambore wedding costs. Experience a unique and elegant experience thanks to the professional staff of the Hotel. Its close proximity to the National Ranthambore Park attracts a crowd of visitors and guests to enjoy a wide range of wildlife and flora with the finest amenities and facilities.
The hotel has a range of modern amenities for guests and visitors. It boasts sprawling Mughal-style gardens as well as outdoor pools to host small and large events in your life. The spacious wedding venues are perfect for small and large-scale celebrations. Ample lighting, power backup and more are readily there to relax with your beloved and close loved ones. This location is perfect for you if you want a royal Wedding in Ranthambore at the best cost but it will be possible when you hired a wedding planner to plan your wedding.
Ranthambhore Heritage Haveli
Ranthambhore Heritage Haveli, Ranthambore is the perfect place to hold smaller as well as larger occasions like celebrations for birthdays, anniversary celebrations with friends, formal gatherings wedding ceremonies before the wedding, and destination weddings as well as receptions for weddings. The venue is situated near Sawai Madhopur Junction, which is only two hours away which makes it accessible for everyone. With a variety of party spaces that you can choose from with a few lawns as well as a hall, "Ranthambhore Heritage Haveli", and Ranthambore National Park will make certain that you can organize your event with fashion.
The catering team in-house at Ranthambhore Heritage Haveli, Ranthambore, can cook meals from nearly every cuisine, starting with the exquisite vegetarian menu to the non-vegetarian. The decor and team who decorate the venue are very skilled and hardworking and will ensure you love the decor at the location. The venue also has its own bar and it is possible to serve delicious cocktail beverages to your guests on your special day.
Why Choose Us As Your Destination Wedding Planner Ranthambore?
Every wedding requires an extremely planned and organized service to make it an unforgettable event. To bring out the amazing memories of the first day of the journey of a lifetime, Star Wedding & Event Solutions is the Wedding Planner in Ranthambore that provides bespoke services and facilities, as well as the most experienced and skilled wedding planners.
Why is Ranthambore Famous for Destination Weddings?
Ranthambore offers an exotic combination of luxury and wilderness with the location suitable for a fairytale wedding. Some of the reasons Ranthambore Destination Wedding is popular are mentioned below:-
Experience a Unique Culture with Traditional Touch
Historic and Luxury Hotels and Resorts
Fairytale Location surrounded by wilderness
Natural Gateway for Destination Wedding
How Much Does a Destination Wedding at Ranthambore Cost?
The Destination Wedding in Ranthambore will be a luxury wedding with a fairytale experience. Majestic Forts, Royal Palaces, Unique Culture, and Tradition bring a sense of grandeur to weddings in Ranthambore. The cost of a Destination Wedding in Ranthambore will depend upon a list of factors. Some factors are Venue and the number of days, Type of Decor, Photography, and Videography, Hotel and No. of Guests. These factors collectively make the total cost of the Ranthambore Destination Wedding. The average cost could range from around 40 to 90 lakhs but all this cost depends upon the client itself, it could be more or less.
"You guys are legendary! You guys are great and having amazing support & service. I couldn't ask for any better. Special thanks for crafting a spectacular mehendi by Mansi Khanna at our residence and the very gala sufi night which we are not able to get over.. Thank you!"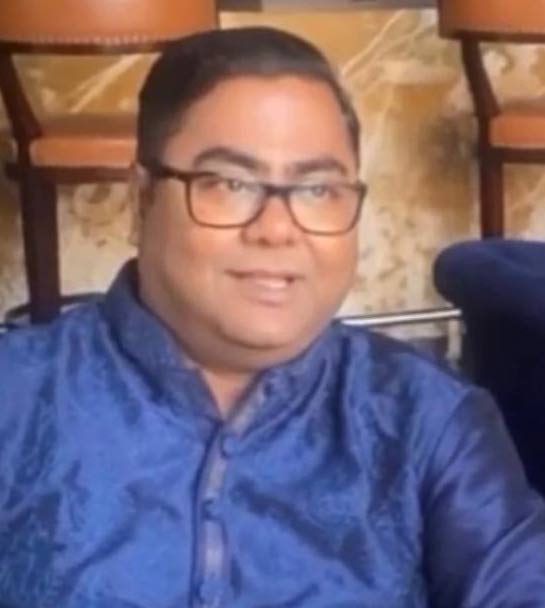 "We really appreciate Mansi and the whole team of Star Weddings for the level of creativity that they gave to our wedding. The enthusiasm, organisational skills and dedication to every event during our wedding was outstanding and communication was always a pleasure."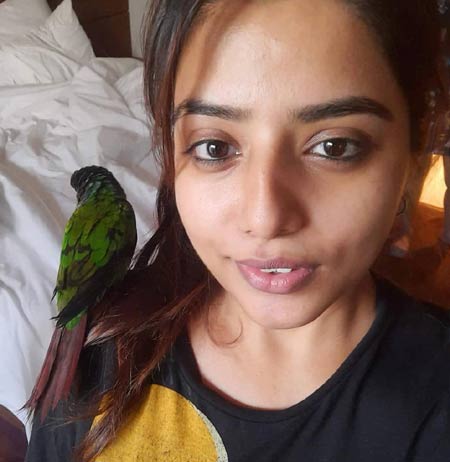 "Heartfelt thanks to Star Weddings for making my dream wedding come true. You guys are the best in the industry. Thank you for being a family and understanding all my wishes and fulfilling them. The wedding journey was smooth & perfect one that words can't describe it."