ROYAL STAR WEDDING EVENT & SOLUTIONS PLANNERS IN UDAIPUR TO MAKE THE MOMENT SPECIAL!
Udaipur also known as the 'Venice of the East', is a city of lakes surrounded by the verdant Aravalli hills. The well-known Lake Palace, situated in the center of Lake Pichola, is one of the numerous attractive locations in Udaipur.
Udaipur is the most famous place in India for destination weddings because of its beauty thats why you need the best Wedding Planners in Udaipur who are experienced and can give a royal touch to your wedding.. The romantic landscape of Udaipur is filled with seven glistening lakes lined with marble havelis, boats gliding on the calm waters, manicured lawns, and intricate havelis of yesteryear.
Add to this the dramatic backdrop of the rolling Aravallis which makes each setting magical and every moment memorable.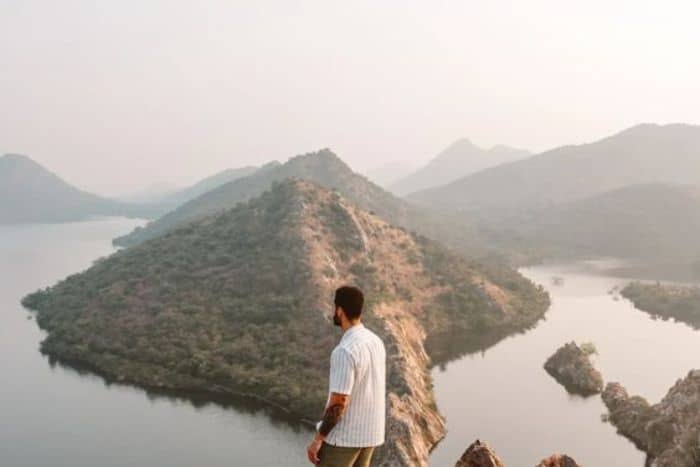 Unlike other famous cities in the state, Udaipur is full of magnificent beauty and peace away from the urban flurry of activity. This city is also renowned for its antique buildings and tales from the Rajput era and its charming, compelling, and delightful architecture in white marble, that's why it is named the 'White City' of the country.
The impressive panoramic view of this city can be the perfect background for your wedding that you will remember for a lifetime. To fulfill your dream of a royal wedding, Imagine marrying your soulmate in a luxurious palace – definitely the most memorable moment of your life
Why is a wedding planner important for your dreamy royal wedding?
A wedding planner helps to plan, organize and manage all wedding-related events. Wedding planning can be good. This usually starts with getting to know the couple and understanding their expectations and needs
After getting a clear idea about their dream wedding and understanding the budget, a wedding planner presents the best plan for the wedding under the allotted budget.
The experienced wedding planner has many contacts with businesses and they can arrange weddings hassle-freely with no last-moment delay. The overall duty of the wedding planner is to take on all the responsibility of the wedding on their shoulders and let their client enjoy their wedding tension freely.
Hire the Best Wedding Planner in Udaipur for comfortable destination wedding planning. Our wedding planner team also provides all kinds of services and Facilities for your comfort and convenience.
Let's know about the destination wedding!
A destination wedding in Udaipur takes place at a place away from the hometown of the couple. Planning a destination wedding may be less expensive than planning a traditional wedding if it requires a smaller guest list or smaller reception. Using recognition card points or leagues can help save money on goal wedding journey prices.
A destination wedding is in trend these days. Under this, people get married at places of their choice. However, due to the Corona epidemic that came this year, the wedding plans of many people have been ruined.
Why are we Trustworthy as Wedding Planners and Organizers?
Excellent Planning→ We have excellent ideas or plans to execute on your special day. Whether you are planning a destination wedding in Udaipur or anywhere in the whole world, you can hand over all the management of your wedding planning to Star Wedding & Event Solutions – The Best Wedding Planner in Udaipur. Our planning and management have been described as "flawless." Start from venue selection to wedding decor. Star Wedding & Event Solutions plans everything excellently to make sure that no faults or lapses turn out.
Creative Vision→ Creativity is one of the keys to success in events. And their creative expertise combined with their execution style makes Star Wedding & Event Solutions one of the best wedding planners in Udaipur. Be it jewelry, design, or wedding choice, everything is beautiful and luxurious.
Professional Execution→ Professionalism is the top priority for Star Wedding & Event Solutions. Every function is done to the complete satisfaction of the bride and groom. Star Wedding & Event Solutions is a top wedding planner in Udaipur known for its luxury.
A Comprehensive Services Bucket→ There is no need to go to multiple providers as many wedding-related services are available in one place. Star Wedding & Event Solutions is a complete solution for all wedding services, from invitations to hospitality, and logistics to catering.
Best Value for Money→ Whether you are planning a royal wedding in Udaipur in any Hotel or Resort, Star Wedding & Event Solutions has something for everyone. With financial analysis and wedding planning consultancy, we offer the best that exceeds your budget and exceeds your expectations.
Transparency→ Star Wedding & Event Solutions Indian wedding planning is safe because we work with integrity. In addition, customer privacy is extremely important, and confidential customer information cannot be shared without their consent.
What do we have to offer you as a wedding planner in Udaipur?
Wedding Venue→ Surprised by the number of wedding venues in Udaipur? Don't worry: Star Wedding & Event Solutions knows a venue that will add joy and solemnity to your wedding. Depending on the budget, the number of guests, and many more factors, I offer a place that meets your needs, wishes, and expectations. Whether you want to get married at the Udaipur Palace or one of the city's wedding venues, Star Wedding & Event Solutions will take care of any challenge. Leave the choice of venues to wedding planners such as Star Wedding Event Solutions.
Destination Wedding→ Thinking of an exotic location for your wedding? Want to celebrate your wedding in Udaipur? You are here. Star Wedding & Event Solutions knows all about planning an outdoor wedding. Star Wedding & Event Solutions takes care of everything from destination wedding planning to transportation and logistics. If you are looking for the best wedding planning in Udaipur then look no further than Star Wedding Events & Solutions.
Wedding Decoration→ They think the first impression is the last impression. Therefore, to make a truly memorable first impression, the decoration of the wedding venue should be eye-catching, majestic, and beautiful. While most wedding planners in Udaipur promise beautiful decorations, not all of them deliver. But that's not the case with payments for Star Weddings and Event Solutions. Wedding decorations are an important part of the planning process. You name it: floral embellishments, light embellishments, themed embellishments, pedestals, doors, music stages, and more.
Star Wedding & Event Solutions will definitely improve your wedding venue design in Udaipur with its vision and artistic expertise.
Luxury Wedding→ This means that talking about perfect marriages is easy but difficult, especially if they are rich marriages. When it comes to planning a royal wedding, it totally changes the rules of the game. Even a wedding planner understands this very well. Whether you enjoy an enchanting wedding or a monarchical palace, Star Wedding & Event Solutions is one of the best wedding planners in Udaipur to make it ensue. From choosing a stunning venue to decorating with luxurious furnishings, exotic cuisine, and expert management, Star Wedding & Event Solutions will spare no effort to make your wedding spectacular.
Hospitality & Guest Management→ Everyone should be happy in the garden or anywhere else. We don't take any guests lightly. But taking care of wedding guests is one of the hardest things to do. But Star Wedding & Event Solutions in Udaipur is a reliable wedding planner who is not here for your convenience. Star Wedding & Event's gracious and attractive staff are learning to better serve customers. Hospitality and hospitality are very important at weddings. Is there public transport to the wedding venue, assistance with accommodation etc? A necessary marriage abroad. Dealing with family members is often tiring. That's when Star Wedding & Event Solutions, a destination wedding specialist, comes to your rescue.
Logistic→ During a wedding, there can be a lot of movement of people from one place to another. When your guests want to visit your wedding venue or find the goods and materials you want delivered to your location, we meet your logistics needs.
Photography & Videography→ Weddings not only connect hearts but also bring moments and memories. And we provide professional photo and video services to capture those moments. As part of your wedding planning, be sure to hire the most experienced professional photographers and videographers to create the perfect clicks. We also help you choose the best photography and perfect wedding venues in Udaipur. We cover everything from the clicks of loved ones to drone footage and final photos.
Entertainment & Artists Management→ It's okay to see marriage as something fun. A wedding doesn't feel like a wedding day without the registry office and soft music at the reception. As a well-known wedding planning company in Udaipur, we have many wedding planners and hosts in our community. If you are looking for a professional DJ or sound engineer for your music, we are here for you. If you want your favorite artist to do something for you on your birthday, we will make your wishes come true.
Why choose Star Wedding & Event Solutions as your destination wedding planner in Udaipur?
The Star Wedding & Event Solutions is here for your help. We know the importance of your dreamy royal wedding and our team takes all responsibility to make sure you can enjoy every little thing of your dreamy wedding with full grace. Our team can plan your dreamy wedding anywhere in your destination in Udaipur with our vast system.
Our team gives you a guarantee, you can enjoy your dreamy special day without any problems and anxieties about planning and execution. Our team takes your destination wedding plan as its responsibility and makes sure your event fulfills your expectations.
We can provide you with the best deal in your attractive wedding locations. Star Wedding & Event Solutions has the potential to change your wedding dream into a reality for those people who dream their own wedding-like fairy tale wedding.
We are a Wedding Planner in Udaipur, We have collaborated with the top Hotels in Udaipur to offer you extraordinary assistance. We think that celebrating love and responsibility and creating your dreamy wedding day into a memorable day in amazing resorts in Udaipur.
As a destination wedding planner in Udaipur, we guarantee that we select exotic national & world places and welcome everyone with a warmness that melts hearts and generates situations that touch spirits. We've got expertise in managing and organizing corporate events and also.
The Oberoi Udaivilas – A Luxury Venue
Situated on the banks of Lake Pichola, The Oberoi Udaivilas is a luxury wedding destination. The location of the luxury resort offers a mind-blowing view and the beauty of the resort delivers a perfect feel of a royal destination. The guests are given royal treatment and detailed attention is paid by the staff. There is a long list of services provided in the resort that is from catering and Alcohol to personalized decorations. The resort provides luxurious banquets to give the royal vibe at all the pre and post-bookings.
Taj Lake Palace – Wedding in Udaipur 
Taj Lake Palace is one of the most appealing banquets in the city of Udaipur. Away from the hustle of the city, this hotel gives a pure and royal vibe to its guests. The hotel management tries to make every event in their hotel a memorable one irrespective of how big or small it is. The hotel delivers a majestic view with royal hospitality which makes it a perfect location for a royal destination wedding.
Ans. Here are a few reasons why you should consider them as a destination wedding planner:
Experience and Skills: Star Wedding & Event Solutions has a team of highly skilled wedding planners who specialize in creating unique and memorable weddings. They have planned and performed many weddings in different places and their intricacies can help you plan a wedding in another country or culture.
Pay Attention: Star Wedding & Event Solutions is known for its attention to detail. They will ensure that everything that goes into decorating for fun and entertainment is carefully planned and executed so that you can relax and enjoy your special day.
Stress-free plan: Getting married abroad can be big and stressful, but you can enjoy a free planning process with Star Wedding & Event Solutions. They take care of everything, including logistics, travel, and coordination with vendors and merchants, so you can use the battle and look forward to the big day.
Ans. However, event planners and decorators in general have different decorating methods depending on the type of event, guest preferences, and venue guidelines. Some event planners offer custom packages or themes to customers, while others may offer custom decoration options based on customer preferences and budget.
Ans. Even these are big cities that already have marriage plans. In the state of Rajasthan, Udaipur, Jaipur, Jodhpur, and Jaisalmer are popular wedding destinations due to their rich cultural heritage and natural beauty. Ranakpur, Pushkar, and Kumbhalgarh are also located in Rajasthan and are famous for their historical temples and forts. On the other hand, Goa, a popular beach destination, has become a popular destination for weddings in recent years.
How Do We Work?
Being the Best Wedding Planner in Udaipur, we take care of all small and big events that happen at our client's weddings. We make sure of detail in our work and that our client gets more than what has been expected from us. From the day of booking to the day of the last event at a wedding, we take all the responsibilities on our shoulders. We take the responsibility of making the most special day in our client's life to be full of lifelong memories.
"You guys are legendary! You guys are great and having amazing support & service. I couldn't ask for any better. Special thanks for crafting a spectacular mehendi by Mansi Khanna at our residence and the very gala sufi night which we are not able to get over.. Thank you!"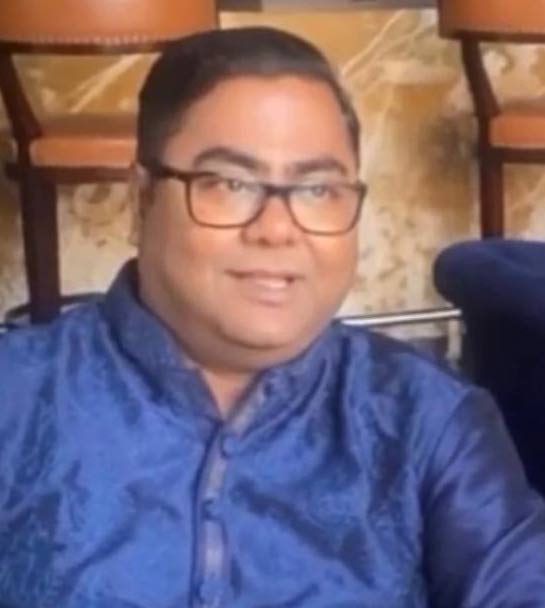 "We really appreciate Mansi and the whole team of Star Weddings for the level of creativity that they gave to our wedding. The enthusiasm, organisational skills and dedication to every event during our wedding was outstanding and communication was always a pleasure."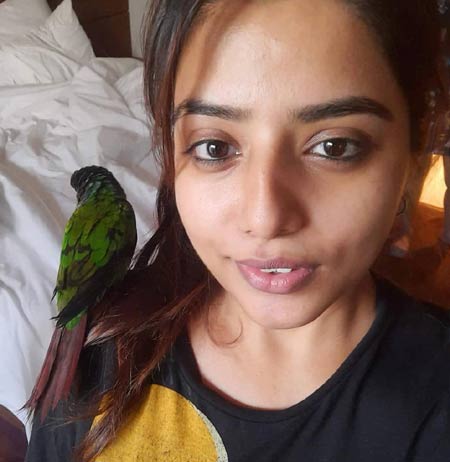 "Heartfelt thanks to Star Weddings for making my dream wedding come true. You guys are the best in the industry. Thank you for being a family and understanding all my wishes and fulfilling them. The wedding journey was smooth & perfect one that words can't describe it."