Find & Book Best Wedding Venues in Delhi For Your Event
Booking a venue for any special day can be a most important task for You. We are here to help you, We will find the most suitable Wedding Venues in Delhi for your upcoming wedding or event. 
Planners possess a deep knowledge of space, organization, and time that will enable your transformation. When selecting wedding venues, we consider guest numbers, venue policies, limitations, the history of the location where it will take place, climate conditions, security protocols, and service options available. With our assistance, you'll make an informed decision on where to hold your event.
Don't fret! We can assist you in finding the ideal venue for your requirements! From destination weddings and home ceremonies across India and beyond, we know all the most suitable spots.
Find the top locations for you based on your requirements, check venues for weather issues, and only reveal them to you once we are certain they are available. We design the decor to suit your preferences while efficiently using available space.
We strive to make the location convenient and connected with transportation and transfers. Our team of professional staff is available for whatever assistance you may need. We always have an up-to-date selection of the top Best Wedding Venues in Delhi India, plus affiliates across different regions. Additionally, our staff is constantly looking for new spots free from crowds surrounded by lush greenery.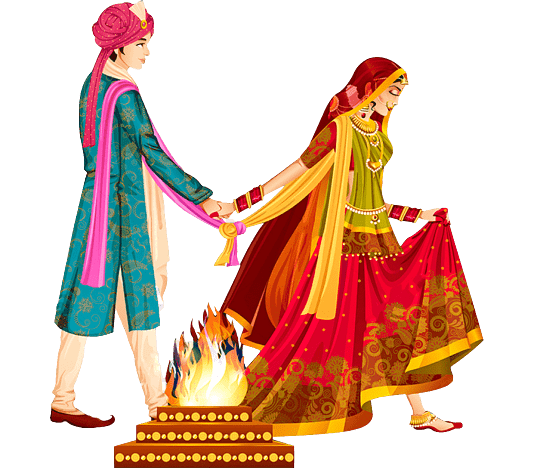 From venue management to security for guests, our staff of experts provides 24/7 protection. Our highly attentive personnel are available 24/7 to ensure the venue remains safe and secure. We strive to create an environment free of hazards that isn't vulnerable to incidents or other mishaps.
Let us create the fairy tale wedding of your dreams! What else could you want from us? We want to ensure it's an unforgettable day!
Scouting
Accessibility
Facilities and Capacity
Scouting
Facilities can accommodate an increased number of participants when needed.
Accessibility
We can provide the ideal solution for budget-conscious weddings in banquet halls or budget hotels to lavish decorations in five-star wedding halls in Delhi which are perfect for your Wedding Venues in Delhi. Simply discuss your requirements with us, and we'll do our best to meet them. Selecting the ideal venue for your event is a major decision and one of the most critical! Not only does it affect how the atmosphere will be at your celebration, but other elements like cost must also be considered when making this choice. No matter the formal occasion, We specialize in planning flawless celebrations to mark birthdays, retirements, reunions, engagements, corporate gatherings, and many other special occasions – not just weddings!
As the best wedding planner in Delhi, Weddings remain our primary focus, but we are equally proficient with planning other types of celebrations. We can take away some of your stress and allow individuals to relax and savor every moment of their wedding venue in Delhi NCR and all related ceremonies and celebrations with the highest level of professionalism. We are your one-stop shop for all wedding needs. By understanding all the intricate elements that go into a wedding ceremony and reception, we can eliminate chances and mistakes to guarantee your day is stunningly beautiful. Don't even give it a second thought; this once-in-a-lifetime event should be unforgettable for generations to come!
Top 5 Benefits of Booking the Best Wedding Venues in Delhi
From birthday celebrations and wedding days to family reunions, having an ideal event venue is essential for making your celebration memorable and enjoyable. Planning and hosting large events at home can be challenging; thus, finding the ideal location for such moments is just as essential. Your special day will require stunning decor, delicious food, and top-notch services to make it exceptional.
1. Workflow and Disciplined Management:
Staff working in banquet halls have extensive experience and understand client needs, striving for perfection. They are well-trained to manage any ceremony seamlessly. Not only can they assist with managing guests during special occasions, but they are also prepared with alternative plans should something go awry. With well-trained banquet hall staff on board, your event will surely be a resounding success!
2. In-House Catering Service:
Catering is essential for creating a wedding that stands out. Catering entails serving food prepared with care and precision, ensuring it remains healthy and flavorful. Before booking any catering services for your event, always check if the caterer is located within the premises or if you can bring in outside help. Generally, banquet halls already have an experienced in-house team offering various meals at reasonable costs per person; plus, you can create custom menus or choose from tasting menus before booking their services. You have full control over what goes into every meal they provide – they know what works best!
3. Attractive Decor:
Your banquet hall's interior and decor should be taken into consideration when making a selection. After all, "first impressions last," guests will want to check out the banquet rooms when attending your event. Therefore, many banquet halls come with in-house decor and vendors that decorate according to guest needs and themes. These services are affordable yet customized, so you can trust our team to take care of your wedding and make it look stunning!
4. Hospitality and Customer Service:
Hospitality plays a vital role in guaranteeing guests an enjoyable experience at your event. Staff at Halls for parties or events always strives to provide clients with efficient service and provide pleasure. They'll organize everything so you can focus on having fun with guests without stress or anxiety. Plus, they manage on your behalf to make sure nobody misses or fails to attend the occasion – in other words, they ensure there's never bad service provided at your celebration!
5. Clean and Well-Maintained:
Hygiene of space should always be prioritized. Imagine all those cups of water left behind on tables, plates, and food items scattered everywhere – stress can build up from such an unsightly environment. Halls for banquets offer quick cleanup after such special occasions, green rooms, superior electrical and power systems, as well as maintaining furniture, decor, and restrooms to ensure everything remains spick-and-span. So having an amazing celebration or hall for your party eliminates any stress associated with an unclean atmosphere!
6. Budget-Friendly:
Event halls typically provide many services, so you don't need to search separately for decor teams, caterers, or any other service. Investing money in an event hall is a great idea since you can access all amenities at your doorstep. Similarly, spending cash separately on location, food decor, decorations, and staff can be more costly. Therefore, selecting an affordable venue that provides all these amenities will reduce expenses and create stress.
Q1. How did we select the ideal wedding location for you?
Ans: At Our company, we consider guests' experiences at the venue and their comfort within it. Often, rooms with maximum capacity don't provide enough room for all guests, so we ask the venue how many people can fit comfortably and what is allowed by fire code."
Q2. What makes a wedding venue essential?
Ans: Your venue should accommodate your guests and create an environment in line with the style you select. No matter what kind of wedding you have planned, having the right location is key to setting the right atmosphere.
Q3. How can we find the ideal wedding venue?
Ans: Five factors we take into account when selecting the ideal wedding destination for you.
Determine Your Budget.
Confirm Your Guest List.
Select a Backdrop.
Reflect on Style and Favorite Travel Spots. 
Q4. What makes a certain venue special?
Ans: An attractive location should add value and depth to the event, becoming part of the experience rather than simply providing a backdrop. An example would be holding an event inside an art museum or gallery.
Q5. How much will banquet halls in Delhi cost?
Ans: Your needs and budget determine the cost of a banquet hall. Costs are usually determined per plate, with classy weddings costing between Rs.900-4000 per serving, while grand occasions could reach up to 4,000 per plate. Non-vegetarian options range from 100-300 rupees; this range is more expensive than vegetarian options at 100-300 each. Moreover, the customizing interior decor may add another 1-5 lakhs to the total bill. The per-plate price includes food, decor, and other facilities; however, additional charges apply when customizing decor elements. Finally, multiplying these prices by the number of guests will estimate the final costs associated with that number.
Best Wedding Venues in Delhi