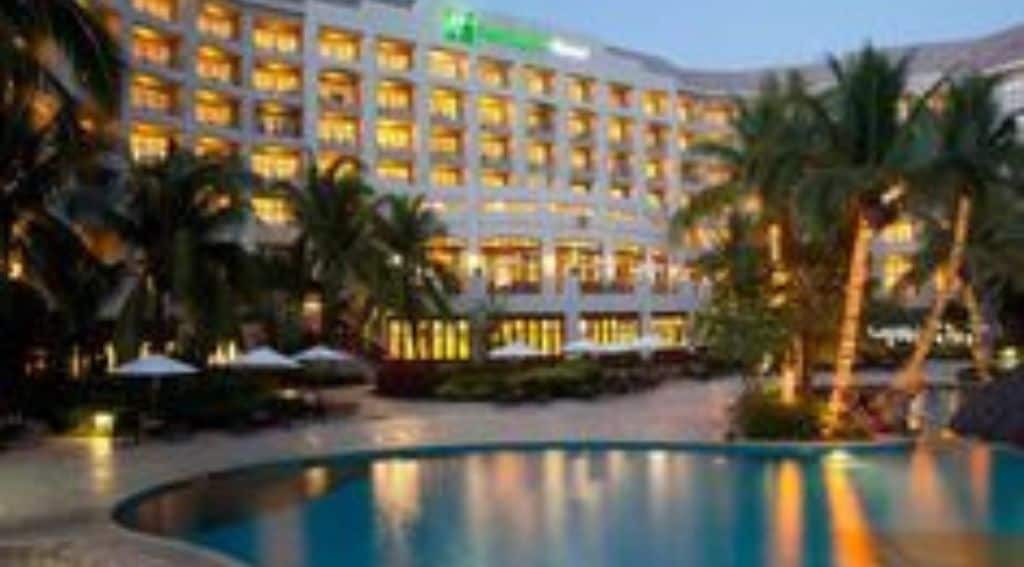 Holiday Inn
About Holiday Inn in Jaipur
The Holiday Inn Hotel stands as a modern and welcoming haven among the vibrant landscape of Jaipur. It is situated in Sardar Patel Marg, Shivaji Nagar in Jaipur. The Holiday Inn Hotel Centre's attractive design and clean lines are signs of modern architecture. Visitors are welcomed with a stylish, well-appointed interior that has been designed to create a warm and peaceful mood as soon as they enter. 
The hotel's decoration effectively blends modern design aspects with Rajasthan's cultural heritage. Their event enchanters are like conductors, ensuring a seamless show, and pulling every thread together into a memorable tapestry of celebration. Guests can relish a diverse range of dishes prepared by skilled chefs, providing a delightful dining experience that caters to various tastes. 
The true stars of the hotels are the hotel's staff. With warmth as their secret ingredient, they pour impeccable service into every interaction. This hotel has friendly management that helps to satisfy the customer or their clients. This hotel is not only good for destination weddings but also has been a choice for staying as a trip. The Holiday Inn Hotel Jaipur delight its clients by providing their best services.
Area Availability
Inside the hotel, there is a chancellor with 350 seating and 550 floating.

Kingston lawn in the outside area with 200 seating and 1500 floating.

Poolside where we can enjoy our pre-wedding events like the Haldi ceremony we can use the poolside with 25 seating and 100 floatings.

The executive lounge is also available with 40 seating and 100 floatings.

Chancellor 1, chancellor 2, and Chancellor 3 with 30 seating and 100 floating. There is a place where we can do discussion.

There is a viceroy with the capability of 20 seating and 80 floating.
Facilities and Services Offered
The Holiday Inn's selection of services and facilities satisfies the demand for contemporary weddings and gatherings while preserving Rajasthan's regal heritage grandeur and attractiveness. The location offers great experiences to its visitors, whether they are looking for relaxation, engaging with culture, or a taste of luxurious lifestyles. The Holiday Inn Hotel Jaipur has diligently finished its work in order to provide the best services and pleasure to its clients. 
This hotel offers a blend of contemporary comforts and efficient services, making it a perfect choice for a wedding destination hotel in Jaipur. The Holiday Inn Jaipur City Centre offers a modern retreat that blends convenience, comfort, and sophistication. This hotel is a gastronomy journey in itself as the hotel's event planners assist in organizing and customizing events, making sure that every detail is meticulously addressed.
Info
Address- Commercial Plot, 1, Sardar Patel Marg, Shivaji Nagar, Jaipur, Rajasthan 302001•0141 422 2444
Operated Since- 2014
No. Of rooms at Holiday Inn – 172 Rooms
Rating- 4.5/ 5