Top Luxurious Wedding Resorts in Jaipur
Want to know where to have the most lavish Wedding in Jaipur? Don't feel so lonely. People enjoy exploring new places; when they do, they always look for must-see attractions. Our research has led us to the most luxurious Wedding Resorts in Jaipur, such as the ITC Rajputana, the Samode Haveli, Chokhi Dhani, the Crowne Plaza, the Rambagh Palace, and all of the Luxury Collection.
Jaipur is a place where kings and queens once ruled. Its beautiful forts, royal palaces, and superb opulent resorts are more than enough to make any Wedding feel like a fairytale. 
Star Wedding & Event Solutions would spare no effort in creating a magical atmosphere for your destination Wedding. We own and operate Jaipur's most wealthy and sought-after Wedding venues. Different hotels, palaces, and resorts in Jaipur can range widely in price, as can the number of guests and the time of year you choose to host your ceremony. We can connect you to the best Destination Wedding Resorts in Jaipur and help you with every step of the booking process.
How much do Jaipur destination Weddings typically cost?
The budget for a Jaipur Destination Wedding should take into account both the venue and the number of guests. As a rough estimate, a destination Wedding may cost anywhere from 30 Lahks to 2 Crores or more. Although cost should always be taken into consideration, there are occasions, when money is being spent on a unique experience feels well worth it. Before settling on a course of action, please consider your choices. You may have your heart set on a specific place, but logistics and atmosphere must also be taken into account.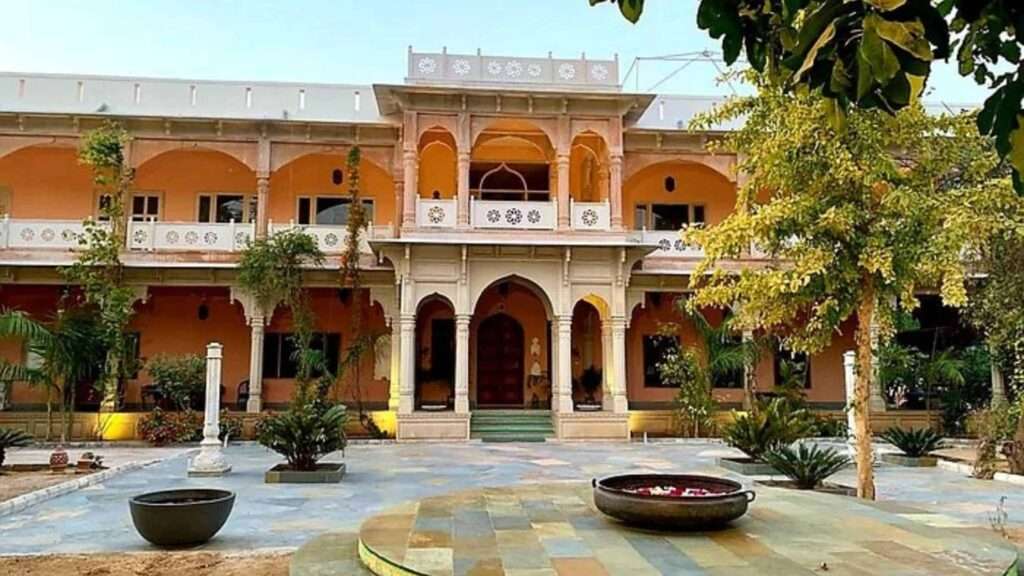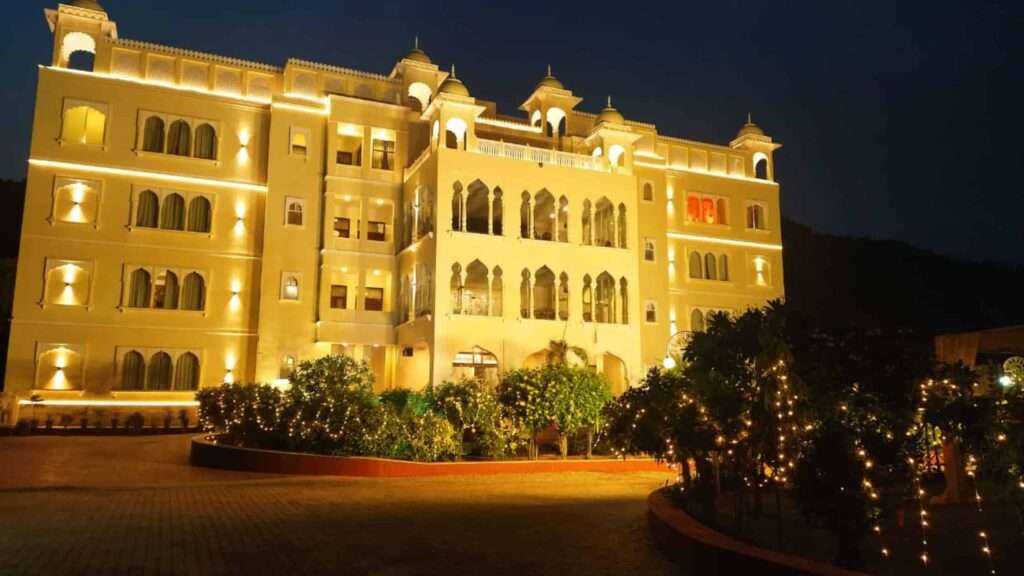 Why are Resorts in Jaipur so famous for luxury Weddings?
The Resorts in Jaipur provide an unforgettable taste of Rajasthani culture while still providing modern amenities. These resorts offer peace, a lovely haven away from the bustle of the city. Guests can relax and revive in the tranquil environment of their Resort, which is surrounded by lush greenery.
Each room and suite at those resorts has been thoughtfully decorated to provide guests with a relaxing and luxurious experience. Whether you're in town for destination Weddings or business meetings, the resorts will make your stay one to remember.
The Rajasthani culture provides a peaceful getaway from the city's bustle while being close to major tourist attractions, airports, and business districts.
Visiting a Jaipur Resort is like taking a vacation without leaving the city. It's famous for letting visitors fully immerse themselves in activities with a Rajasthani theme so that they may feel part of the state's thriving culture. These resorts are a celebration of Rajasthani culture, from the traditional music and dance performances to the camel rides. These luxury Resorts are also a great place to hold business or social functions. 
Best things about Jaipur Resorts for your Weddings
Jaipur is among the most sought-after Wedding venues due to its incredible food and outdoor environment. The mission of Jaipur Wedding Resorts is to provide guests with an exceptional experience. Even their food is top-notch because of their unwavering dedication to quality. Try a variety of dishes from around the world, including traditional dishes from Rajasthan, at one of their restaurants. Their trained chefs meticulously prepare everything on the menu, from authentic Rajasthani thalis to international treats.
These resorts provide various recreational amenities to make guests' stays more enjoyable. You can relax in their pool, get pampered at the spa, or participate in fun activities like puppet shows, folk performances, or pottery classes.
Staying at one of the Wedding Resorts in Jaipur is the pinnacle of pampering and cultural immersion. Reserve a venue with us, and we will ensure you have an experience you will never forget.
If you are looking for Resorts in Jaipur close to the city and within easy reach of sights, contact Star Wedding & Event Solutions. A stay at the five-star Jaipur Resorts is the pinnacle of pampering and cultural immersion. 
You can relax in the spa or take advantage of the Resort's several eateries serving a variety of cuisines. Experience the height of luxury and traditional Rajasthani culture at one of the Jaipur Resorts.
Why should you Book the finest Jaipur Resorts With Us?
We are the top wedding planners in Jaipur, so you can trust that the venue will be beautifully decked with crystal chandeliers, crimson carpets, and gold accents for your big day. As the top Jaipur Wedding Planner, Star Wedding & Event Solutions is responsible for reserving the most elegant ceremony site available.
The Best Wedding Resorts in Jaipur are available to greet you. We offer access to various places, from those right in the heart of Jaipur to the most exclusive resorts just outside the city. If you are looking for a place to host a small, classy Wedding, go no further than the most fabulous Wedding resort on our list.